Close Encounters Move 1 Introduction Raymond E. Brown...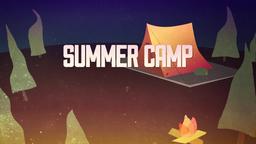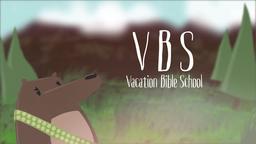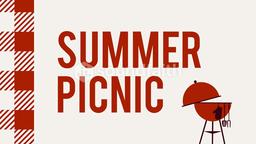 Close Encounters
Move 1 Introduction
Raymond E. Brown said in, A Risent Christ in Eastertime, "John is a gospel of encounters: Nicodemus, the Samaritan woman at the well, the cripple at Bethesda, the man born blind, Martha and Mary, and even Pilate." One after another they have made their appearance on the stage of John's Gospel where they encounter Jesus, the light come into the world. This morning there is another encounter. This time it is in the garden following Jesus' resurrection. Listen for a word from God in John 20: 1-20:
Scripture
"Early on the first day of the week, while it was still dark, Mary Magdalene came to the tomb and saw that the stone had been removed from the tomb. So she ran and went to Simon Peter and the other disciple, the one whom Jesus loved, and said to them, "They have taken the Lord out of the tomb, and we do not know where they have laid him." Then Peter and the other disciple set out and went toward the tomb. The two were running together, but the other disciple outran Peter and reached the tomb first. He bent down to look in and saw the linen wrappings lying there, but he did not go in. Then Simon Peter came, following him, and went into the tomb. He saw the linen wrappings lying there, and the cloth that had been on Jesus' head, not lying with the linen wrappings but rolled up in a place by itself. Then the other disciple, who reached the tomb first, also went in, and he saw and believed; for as yet they did not understand the scripture, that he must rise from the dead. Then the disciples returned to their homes. But Mary stood weeping outside the tomb. As she wept, she bent over to look into the tomb; and she saw two angels in white, sitting where the body of Jesus had been lying, one at the head and the other at the feet. They said to her, "Woman, why are you weeping?" She said to them, "They have taken away my Lord, and I do not know where they have laid him." When she had said this, she turned around and saw Jesus standing there, but she did not know that it was Jesus. Jesus said to her, "Woman, why are you weeping? Whom are you looking for?" Supposing him to be the gardener, she said to him, "Sir, if you have carried him away, tell me where you have laid him, and I will take him away." Jesus said to her, "Mary!" She turned and said to him in Hebrew, "Rabbouni!" (which means Teacher). Jesus said to her, "Do not hold on to me, because I have not yet ascended to the Father. But go to my brothers and say to them, 'I am ascending to my Father and your Father, to my God and your God.' " Mary Magdalene went and announced to the disciples, "I have seen the Lord"; and she told them that he had said these things to her. " (John 20:1–18, NRSV)
Prayer for Enlightenment
Move 2 Born Again
John's Gospel begins with these words, "In the beginning was the Word, and the Word was with God, and the Word was God. " (John 1:1, NRSV). . . "And the Word became flesh and lived among us, and we have seen his glory, the glory as of a father's only son, full of grace and truth. " (John 1:14, NRSV)
John is testifying to what he has witnessed in Jesus of Nazareth. Jesus was in the beginning with God and the Word was God. And then he proceeds to tell stories about those who encountered Jesus during his earthly ministry.
First, Nicodemus came seeking to know how one may see salvation. And Jesus told him he must be born again. Nicodemus made a response. How can this be? He was a man of faith, but he could not understand how any human being can be born again. And then Jesus explained. Nicodemus left puzzling over his encounter with Jesus. Nevertheless, he left a changed man.
Move 3 Healed
Later a man blind from birth encountered Jesus. Jesus made a paste with dirt and spit (I know that sounds gross, but that's what the Bible says.) He applied this paste to the man's eyes and told him to go and wash. The blind man's vision was restored. People doubted what had happened. But Bartemaeus responded by becoming one of Jesus' followers. His eyes were opened and he was changed forever by his encounter with Jesus.
In another story a lame man was healed by Jesus. He had waited by the Pool of Bethesda for 38 years, nearly his whole life. But no one would help him get into the water.
Then he encountered Jesus who simply told him to take up his bed and walk. The lame man was changed forever through his encounter with Jesus.
Move 4 Changed for Life
Men and women alike were changed through their encounter with Jesus. Some engaged him in conversation. Others, like Mary, sat at his feet and listened to his teachings. Some were touched by Jesus, others merely called out to him. But one after another was changed through their encounter with Jesus.
Even Pilate, the statesman, governor, prince of Rome, was confounded and changed by his encounter with Jesus. It was nothing to him to sentence another unruly Judean to death on the cross, and yet there was something different about the man who stood silently before him with a crown of thorns on his head and strap marks on his back and chest.
Move 5 Called
On that first Easter Sunday, Mary Magdalene, came to the garden to visit Jesus' tomb. But she found the stone that sealed his grave was rolled away. Jesus was gone. And two angels told her he had risen. She was grieving, anxious, and confused. And then she met a man whom she thought was the gardener. Instead, it was Jesus who called her name and she responded. Her heart is filled with reverence and joy. Mary was changed by her encounter with Jesus.
Christ is risen! He is risen, indeed. And we each encounter Jesus in our own way and in our own time. When you encounter Jesus how will you respond, with wonder like Nicodemus, with devotion, like Mary, or will you exclaim Rabbouni, Master?
No matter how you respond remember this. The message of John's Gospel is this: Jesus is the very Word of God in flesh. Everyone who has an encounter with the resurrected Christ is changed, not just for an hour or for a day, or for a year. When we hear Jesus call us by name as he called Mary, our eyes are opened to his glory and we are changed for life—new life. Thanks be to God.