Illustration  •  

Submitted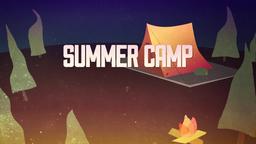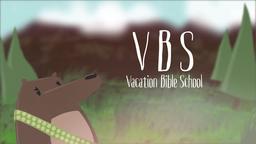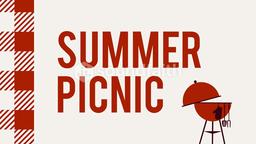 In the animated feature Mega Mind, the main character is a conflicted man. He faintly remembers his father's admonitions. Though mega Mind knows he is destined for something, he is not sure what it is. Early in his life, Mega Mind fell in with the wrong crowd. His great intellectual power was used for evil, and he became a criminal genius. Mega Mind's lifelong rival is Metro Man, a person who is his exact opposite. The two constantly battle for control of Metro City and her citizens. Most of the time Mega Mind's grand plans have a fatal flaw, and Metro Man triumphs. Then one day, Mega Mind miraculously triumphs, destroying his rival and opening the door to his wildest dreams.
Achieving his goals puts Mega Mind in an interesting predicament. Though he has everything he wanted in life, Mega Mind is not satisfied. His life still feels meaningless and empty. He recognizes that he is always hungry and never satisfied because he still has not discovered his life purpose. Mega Mind then decides to create another rival to battle and help him continue to exercise his evil nature. Unfortunately, Mega Mind's plan backfires, and his new Superhero is overcome by his new powers. Instead of seeking justice and peace, the new hero, Tighten, begins to oppress the city as and abuse his power.
Battling Tighten proves to be too difficult for Mega Mind. As he faces at the hands of a hero he created, Mega Mind finds an opportunity to discover his true purpose.
OPTION 1 Play clip form Mega Mind and make application. Chapter 12, 1:09:05 to 1:10:46
OPTION II Describe scene from Mega Mind, and make application.
In desperation, Mega Mind goes to the home of TV newswoman Roxanne Ritchie. He asks her to take him to Metro Man's hideout, hoping he can find something to help in the battle against Tighten. When Roxanne and Mega Mind arrive they find that Metro Man was not really destroyed. Metro Man felt trapped by the life he and Mega Mind Has created. He felt unfilled too, and used the opportunity to bow out of the super hero role and move toward his real calling, music. He explains how he faked his death, and tells Roxi and Mega Mind, "Metro Man was dead. Music Man was born." Roxanne looks perplexed and asks, " Music Man?" Metro man proudly points to his costume and says, "That way I could keep my logo." Mega Mind and Roxanne still can't grasp what metro Man is saying, so he explains further. Passionately he says, "I'm finally free to get in touch with my true power; weaving lyrical magic." He picks up a guitar and sings a short song for them.
When he finishes, Roxanne exclaims, "You're horrible!" Mega Mind looks at her and then says, "Granted, you have talent. But there's a mad man out there destroying our---your city." Roxanne is still not convinced. She asks, "How could you do this?" She begins throwing everything she can carry at him. AS the broken pieces fall off Metro Man, she says, "The people of the city relied on you and you deserted them." She points at Mega Mind and adds, "You left us in the hands of him."
Mega Mind says, "No offense." Then he adds, "No, I'm with you." He looks at Mega Man and says, "We need your help." Metro Man painfully, responds, "I'm sorry, I really ma. I'm done." Then as he looks at Mega Mind, he says, "You know little buddy." Putting his hand on mega Mind's shoulder, he continues, "There's a yen for every yang. If there's bad, good will rise up against it. It's taken me a long time to find my calling." He challenges mega Mind with a new thought. "Now it's about time you find yours."
As Mega Mind and Roxanne leave, Mega Mind considers what he has heard. Roxanne begins to formulate a new plan, she says, "Who needs him, we can beat Tighten ourselves." As she speaks, Mega Mind stops her. "We can't" he says softly. She looks at him, and asks, "So that's it? You're just giving up?" Mega Mind "I'm the bad guy. I don't save the day. I don't fly off into the sunset and I don't get the girl." Dejected, he adds, "I'm going home."As Roxanne stands in silence, Mega Mind walks away as smokes rises from Metro City in the background.
APPLICATION: Each one of us has a unique purpose given to us by our Heavenly Father. We may achieve many things in life, but we will never be satisfied until we find the ultimate purpose God has built into us.
Mega Mind, Copyright 2010 Dream works Animation LLC, Chapter 12, 1:09:05 to1:10:45
Ephesians 1:17-20 (CEV) (17) I ask the glorious Father and God of our Lord Jesus Christ to give you his Spirit. The Spirit will make you wise and let you understand what it means to know God. (18) My prayer is that light will flood your hearts and that you will understand the hope that was given to you when God chose you. Then you will discover the glorious blessings that will be yours together with all of God's people. (19) I want you to know about the great and mighty power that God has for us followers. It is the same wonderful power he used (20) when he raised Christ from death and let him sit at his right side in heaven.