Anger Bible Study - Chapter 13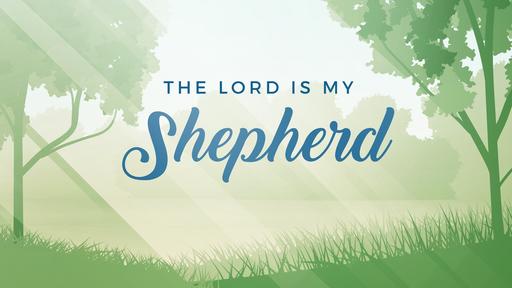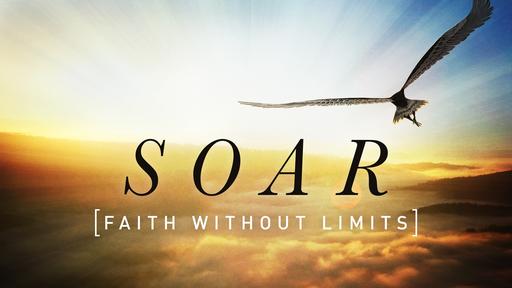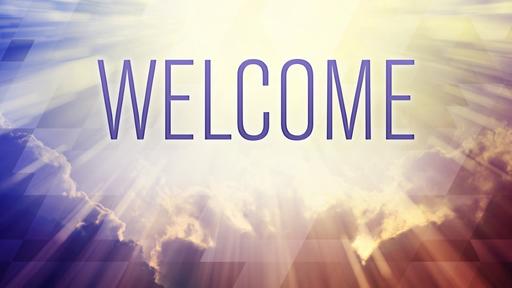 Anger: Handling a Powerful Emotion in a Healthy Way
By
Dr. Gary Chapman
Alright … let's make a BIG review here
What is the root of Anger? Who does it come from? God's Holiness and His Love
It is a strong passion displeasure excited by a sense of injury or insult
What is anger designed to do? to motivate us toward positive, constructive action toward someone in love
Anger is a desire to restore things to the way they should be
Anger must come under obedience to truth and its designed intention
Is my response positive?
Is my response loving?
1. Acknowledge the Anger
2. Restrain Immediate Response
3. Locate Focus (real issue)
4. Analyze the options
5. Take constructive action
If our anger is definitive it comes from ACTUAL wrong
If it does NOT then it is distorted
All Anger has
1. A provoking event
2. An interpretation
3. An emotion rising
Ask
1. What wrong has been committed?
2. Do I have all the facts?
1. Communicate – "I need your help"
2. Investigate - "what happened?"
3. Communicate – "this really bothers me"
4. Communicate – "Request Change" (not demand)
Explosion – an outward often violent response
Implosion – inward holding of anger without any immediate processing or release
How do we Help someone who is Explosive?
1. Accountability
2. Seek help
3. Venting doesn't drain but fuels anger
4. Verbal can be abuse just like physical
Implosive Anger
1. 3 Elements
a. Denial
b. Withdrawal
c. Brooding
2. Defusing Implosive
a. Admit the tendency
b. Reveal to friend or family
c. Decide what to do
d. Do it
Anger was designed to be a visitor not a resident
Remember that anger opens the door for "all kinds of sin" Proverbs 29:22
Dealing with old, unprocessed sin
1. Make a list of those who have wronged
2. Release them before God … believing he can deal with it
3. Determine if you will seek reconciliation or let it go
4. Have a trusted 3rd party for any confrontation
5. Make forgiveness your purpose
Must I forgive? YES if they ask for forgiveness and Repent
How often? As often as they ask
How do we forgive?
1. Rebuke
2. Repentance
3. Receive them
What if they won't repent?
1. Show them 1x1 … then go back 3x1 … then before elders, then the church
2. Release the Anger
3. Treat them as unbelievers
4. Desire reconciliation
Keys to anger management
1. Acknowledge the reality of anger
2. Agree to acknowledge it to each other
3. Agree that explosion is not acceptable - leave the room if necessary
4. Seek to get an explanation before judging
5. Agree to a resolution
6. Affirm your love for each other
"I am angry right now, don't worry, I'm not going to attack, I do need your help, is this a good time to talk"
Do not let the sun go down on your anger
Love comes first – know their love language and "speak it"
Methods for teaching Children HOW to be angry
1. Model Healthy behavior
2. Guide them through the episode
3. Give instruction
1. Take your anger TO God
2. LISTEN to God
3. Report for Duty to the Next Assignment
5 Good Ways to Be Angry With Yourself
1. Admit Your Anger
2. Examine Your Anger
3. Confess wrong doing to God and Accept Forgiveness
Deal with others and make restitution when appropriate
4. Choose to Forgive Yourself
Prayer is a Tool – confess to God your desire to forgive yourself and ask for his help. Thank him for his forgiveness and his help in forgiving yourself
5. Focus On Positive Actions and Progress
a. Recognize the Danger areas
b. What caused me to fail in this case and in the past?
c. Make Changes in those areas and avoid where appropriate
Dealing with a Person who is Angry
and the first three are LISTENING …
Ask them to repeat it because you probably didn't catch it all … plus you show that you care
Listen AT LEAST three times before responding … in the 3rd or 4th time they begin to feel vindicated and valued in their concerns … anger is being defused
Ask "would I be angry in the same situation?" Their anger might be definitive or distorted but you can still understand and relate to the feelings
"I would be angry too in that situation, or if I thought that was true
perhaps they have not been wronged and additional information will clear that up … but until we process they anger they can't see that … share information that will help them understand … "I understand how you feel, here's why I have done what I did"
whether your actions were intentional or not, if you have wronged them MAKE IT RIGHT. Accept responsibility. Don't defend wrongdoing, nor rationalize it away. Ask "how can I make this right?"
Telling them to "be quiet" if they are going to shout … this is like putting a lid on a Soda and shaking it up – eventually the cap will come off and it won't be pretty. OR they will do things passively – aggressively to get back at you – it may be necessary for you to temporarily overlook the loudness, the look, the intensity … to get to the issue
yelling back, hitting back, silent treatment … you go from ONE out of control person to TWO.
Pray – "Lord, help me be redemptive, give me a listening ear, help me get beyond the behavior to understand and try to help resolve this"
"Angry people need someone who
cares enough to listen long enough to understand the pain"
listens carefully enough to identify"
listens wisely enough to understand"
listens courageously enough to respond gently and truthfully"
We want to help THEM respond in a healthy and constructive way
NOT "hey buddy you are angry you need to read this book" … but "hey I'm learning some things that really help me … they come from a book … it is really helping me process my anger in a healthy way" They might say "I didn't know you were angry" … you can say "well I hide it well but I certainly get angry we all do and I want to be better and have better relationships … so I needed this help
with some friends, neighbors, even friends who do not know Christ might come to a study like this … you can use the online messages too
As others see you handling things well, they will ask, "how did you handle that?"
Anger shows the things about which we are passionate
Our anger if healthy will focus on Micah 6:8 "he has showed you what is good, and what does the LORD require of you? "to act justly, to love mercy and to walk humbly with your God"
Christians ought to be the best at processing anger because we know and have a relationship with God through Jesus Christ.
Verses to Help us Focus in our Anger
Matthew 5:5 – blessed are the meek for they will inherit the earth
Matthew 5:7 – blessed are the merciful for they will be shown mercy
Matthew 5:8 - blessed are the pure in heart for they will see God
Matthew 5:9 – blessed are the peacemakers, for they will be called the sons of God
Matthew 5:11-12 – blessed are you when people insult you, persecute you and falsely say all kinds of evil against you because of me. Rejoice and be glad, because great is your reward in heaven
Romans 12:18-19 – If it is possible, as far as it depends on you, live at peace with everyone, do not take revenge … but leave room for God's wrath, for it is written: "it is mine to avenge; I will repay"
Proverbs 18:24 – there is a friend that sticks closer than a brother …
One who STICKS … is not driven away by a little anger, difficulty, or strife but desires the relationship, desires reconciliation and restoration
We often want to win the argument but that isn't always important
Proverbs 11:30 – … he who wins souls is wise
Remember and always see that the people we are angry with are people, created by God, loved by him enough to allow Jesus to die for them. They are JUST as precious to God as you are … and you are very precious to him
Seek to win THEM instead of winning the disagreement
You might still be at the place where you are saying "Lord Build My Faith" …
Well folks if we want to build our "faith muscles" we are sitting here in the weight room, and we all have weights … we just need to avail ourselves of what is here
Romans 10:17 … what does it say
"Faith comes from hearing the message, and the message is heard through the word of Christ"
Our only hope for the faith to deal with anger in a godly way is to KNOW GOD and KNOW his WAYS … the best our human mind can do … but remember that we aren't on our own in the learning … we are indwelt with the Holy Spirit who will enable us to learn, teach us, equip us with what we need to apply, and remind us of all the truth we have learned
So
And
Matthew 7:24 – Everyone who ears these words of mine and puts them into practice is like a wise man who built his house on the rock … 26 but everyone who hears these words of mine and does not put them into practice is like a foolish man who built his house on sand
Luke 8:21 Jesus said "my mother and my brothers are those who hear God's word and put it into practice"
Philippians 4:9 Paul said in "whatever you have learned or received or heard from me, or seen in me – put it into practice, and the God of peace will be with you"/
Let's pray
--