Insomnia Week Two: Stress Sunday October 9, 2011...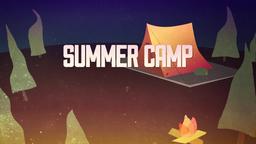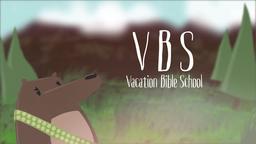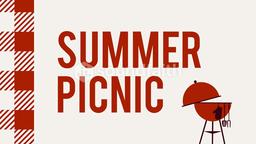 Insomnia
Week Two: Stress
Sunday October 9, 2011
Theme verse:
"Then you will go on your way in safety,
and your foot will not stumble;
when you lie down, you will not be afraid;
when you lie down, your sleep will be sweet.
Have no fear of sudden disaster
or of the ruin that overtakes the wicked,
for the Lord will be your confidence
and will keep your foot from being snared." Pr. 3:23-26
God wants his children to sleep well! Not talking about a medical problem, but to have child-like trust in him; to enjoy rest, sleep and peace.
Insomnia is the opposite of that. Staying awake, thinking, mind racing, worry, fear, stress, greed, shame, guilt. Today: stress - can you relate?
Life has been called the "rat race" How many of us feel like that? Let's take a group quiz to see how many of us are being dragged through life. Fill in the blanks:
I'm ready to throw in the…
I'm at the end of my…
I'm just a bundle of…
My life is falling…
I'm at my wit's…
I feel like resigning from the human…
Apparently we're all experiencing the rat race. Just when you thought you were getting ahead, along come faster rats. But remember, he who wins the rat race is still a rat.
We will always have some stress. Stress is a God-given gift. We are given a burst of adrenalin to help us when we need it. Scientists tell us that stress provides us with a "Fight or flight" ability. We can either fight or run when trouble comes. But in modern life, we live with stress; it does not come and go only with danger. So instead of getting a burst of it when we needed it (attacked by a wild animal) now we live in it, soak in it.
The Life you Have Always Wanted -- Ortberg p. 83
Stress is a big deal, and one of the amazing things that I began to find out as I began to prepare for our time today is that eight out of ten, eighty percent of all of our illness is either directly related to or made worse due to stress. That's a big deal. In a very real sense stress can kill you. Stress can kill me, and stress can kill the people that we love the most.
Its not a sin to be weary - but it is foolish to not know how to restore your strength. They that wait upon the Lord will renew their strength!
"Come to me, all you who are weary and burdened, and I will give you rest. Take my yoke upon you and learn from me, for I am gentle and humble in heart, and you will find rest for your souls. For my yoke is easy and my burden is light." Mt. 11:28-30
This has become one of my "life verses" a place that I come back to again and again. Do you have places like that? I hope so.
I come back to it again and again - not because I have stress all figured out and I never deal with it - but because I wrestle with it and I want to win!
Check out the Message paraphrase: "Are you tired? Worn out? Burned out on religion? Come to me. Get away with me and you'll recover your life. I'll show you how to take a real rest. Walk with me and work with me—watch how I do it. Learn the unforced rhythms of grace. I won't lay anything heavy or ill-fitting on you. Keep company with me and you'll learn to live freely and lightly."
Wow, what a great offer from Jesus.
Jesus tells us to do 3 things:
1. Come to me
This is where it all begins. He doesn't say "come to the church" - although I hope here you will find jesus. Just being in church does not = coming to Jesus!
I have to admit that I need help, that I can't figure it all out on my own. Where do we take our cues in life from? Who do we listen to? Do we just try to figure life out, or do we "come to Jesus"? Listen to the world around us? Go with the flow? This involves a level of humility that some people don't have.
"Come to me, all you who are weary and burdened, and I will give you rest." What a statement! No one else could say that and mean it. I wouldn't want the burden of making that promise to anyone else!
"Rest" - isn't that a great word? To me, it is so much more than physical rest; emotional, spiritual rest. All is well.
:29 "rest for your souls". Not just a nap or a good nights sleep, but a sense of rest in the deepest part of you.
3 ways to find that rest!
We can't jet to Maui every time we get weary; there has to be a secret to finding rest in the midst of life as we live it! If this doesn't work in real life, what good is it?
Take care of your body!
We are bodily creatures; we have a God-given body. We always will! Managing our lives begins within this God-given body. I may want to run the whole world, but that needs to begin with myself. We only get one body; we've got to take care of it if we want it to last.
Our bodies are not evil. We are bodily creatures - always have been, always will be. Jesus came and took on a body; The "Incarnation" in heaven, we won't be "spirits" floating around - we will have new bodies, but always bodies. Take care of them now!
I haven't said much about how to "spiritually" deal with stress. It is my personal opinion you can't separate your physical body from your spiritual body. Stress in a pencil or a rubber band. You can stress it for awhile, but eventually it will break. <Illustrate>
Remember, no one gets to choose how their body will react to stress. Exercise for our bodies, good food, sleep
Unplug.
Unplug. We were not made to live a 24/7 lifestyle. Stress is a modern disease. You didn't find many people in history dealing with stress. Why is that? The pace of life was different! When the sun went down, they went to bed. If you wanted to travel, you walked. If you wanted to eat, you had to take the time to prepare the food – you didn't hop in your car, drive by a restaurant, talk to a sign and drive around the corner to pick up your greasy food to eat in the car.
If you wanted to talk to someone, you went to where they were, sat down, and talked with them but only after you shared a meal together. No phones, cell phones, e-mail, IM, etc.
We confuse "can" with "should". Because we "can" be online 247, does that mean we should? Because we can be reached on our cell 247, does that mean we should?
We need to give ourselves permission to unplug from the demands of life and pay attention to what is really important!
Unplugging for our minds - unplug from instant connection. I know that I sound like a really old man here, but - oh well. (turning my phone off NOW while studying)
Am I saying that we should go back in time? Unplug our electricity, give up our cars? No. But, our modern lifestyle can abuse our bodies and add stress. We need to respect the wisdom of God's Word.
What refreshes you? Mentally, emotionally? We are all unique. Playing golf alone in the rain (me). Talking to a friend, having coffee with them. A book, a walk, a high intensity workout, a trip to the nail salon. Working in the garden, building something, fixing a car - we aren't "spirits" but people in a body. We are bodily people, always have been, always will be.
Honor the Sabbath.
One day off in 7. Not optional, not an old-fashioned idea. A great stress relief! Not just a day of not working, but a day designed to combat stress!
Physical rest, spiritual rest, emotional rest (don't pay bills, deal with stressful situations if at all possible). The Sabbath is God's gift to you if you will take it and receive it as such. Not a day of rules and regulation, but rest – in all that means.
Jesus offer was "come to me" just like you are. Don't wait until you get your act together or until you are good enough.
2. Take my yoke upon you
Agricultural term; Jesus society, my background. Show the yoke.
"Do not be yoked together with unbelievers. For what do righteousness and wickedness have in common? Or what fellowship can light have with darkness?" 2 Cor. 6:14
Whether in marriage, in a business partnership - we are warned not to get "tied to" someone who is not a believer. Why? Different goals, different pace, direction in life!
Use your imagination for a moment. What was Jesus occupation? Did Jesus (as a carpenter) build yokes? He says, "My yoke is easy." The word easy is in Greek chrēstos, which can mean well-fitting. In Palestine ox-yokes were made of wood; the ox was brought, and the measurements were taken. The yoke was then roughed out, and the ox was brought back to have the yoke tried on. The yoke was carefully adjusted, so that it would fit well, and not gall the neck of the patient beast. The yoke was tailor-made to fit the ox.
There is a legend that Jesus made the best ox-yokes in all Galilee, and that from all over the country men came to him to buy the best yokes that skill could make. In those days, as now, shops had their signs above the door; and it has been suggested that the sign above the door of the carpenter's shop in Nazareth may well have been: "My yokes fit well." It may well be that Jesus is here using a picture from the carpenter's shop in Nazareth where he had worked throughout the silent years. Jesus says, "My yoke fits well." What he means is: "The life I give you is not a burden to hurt you; your task is made to measure to fit you." Whatever God sends us is made to fit our needs and our abilities exactly. Barclay
A custom fit yoke, made to fit us and our unique SHAPE! Not being "yoked to Jesus" per se, but a yoke that we wear, a single yoke that makes work easier. An individual yoke.
Yoke is used for work; but here, 2x, Jesus connects it with rest.
His "yoke is easy and his burden is light". Wait a second; how can that be? He died on a cross; Bonhoeffer was a martyr - how is that 'easy or light'?
It is simple; it is light in the sense that we aren't trying to balance two demands, serve two masters. We are focused, we are at rest on the inside!
Miserable: trying to please 2 masters; walking the fence; divided.
3. Learn from me
"Learn from me for I am gentle and humble in heart" - when we don't learn from Jesus but live in stress, gentleness and humility are some of the first things to go out the window. If I do "take his yoke" I will be becoming more gentle and humble.
Let me quote again from the Message paraphrase of this passage: "Walk with me and work with me—watch how I do it. Learn the unforced rhythms of grace. I won't lay anything heavy or ill-fitting on you. Keep company with me and you'll learn to live freely and lightly."
"walk with me" - a wonderful picture of what the Christian life is all about. Walking with Jesus! Not a list of rules (how would that work in your marriage? I want you to buy my flowers once a month, take me out to dinner 2x a month, etc.) How romantic! No, it is a relationship with give and take, day to day adjustments, keeping in step with each other!
Contrast with the next chapter, where the Pharisees were sticklers for the rules, regulations that Jesus supposedly broke. Eating grain from a wheat field, healing on the Sabbath. Trying to keep rules will wear you out like nothing else! Keeping rules = death. Walking with Jesus = life. A relationship not a list of rules.
Jesus said of the Scribes and Pharisees: "They bind heavy burdens, hard to bear, and lay them on men's shoulders" (Matthew 23:4). To the Jew religion was a thing of endless rules. A man lived his life in a forest of regulations which dictated every action of his life.
Walk with Jesus through your days, through your week. If he is alive are risen from the dead, he is available to help you today and this week.
It is an ongoing relationship, not a list of rules.
Bring your stress to Jesus; bring him into your stress. "Here it is, Jesus".
Will this matter in 3 days? Will you even remember it tomorrow?
Relationship: "You can't make everyone happy."
Finances: "Seek first my kingdom and everything else will be added to you."
Come to me
Take my yoke
Learn from me; watch me do it
Next step: Memorize Matt. 11:28-30