God has sent the Spirit of His Son into our hearts (Galatians 4:6).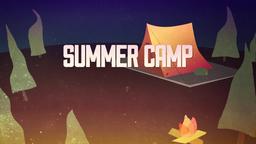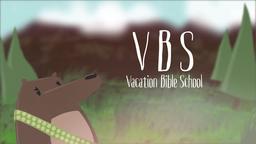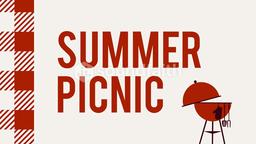 'God has sent the Spirit of His Son into our hearts' (Galatians 4:6).
'The Lord will save me, and we will sing with stringed instruments all the days of our life in the House of the Lord' (Isaiah 38:20). Some people say, 'I can be a Christian without going to Church'. Here, we have something very different. Believing in the Lord leads to worshipping the Lord. It doesn't make sense to say, 'I believe in the Lord but I'm not interested in worshipping Him'. We believe in Christ. We are saved by Him. We receive a new Spirit of worship: 'God has sent the Spirit of His Son into our hearts, crying, "Father, my Father!"' (Galatians 4:6). Let's have none of this 'believing without worshipping' - 'Abba Father, let me be Yours and Your alone. May my will for ever be evermore Your own. Never let my heart grow cold, never let me go. Abba Father, let me be Yours and Yours alone' (Mission Praise, 3).
The Spirit is not a reward we earn by being good people. The Spirit is God's gift (Titus 3:5). Paul connects the gift of the Spirit with Christ's death for us and our faith in Christ (Galatians 3:13-14). We do not come to God with our religion in one hand and our morality in the other, insisting that we deserve to be blessed by Him. We look away from ourselves to Christ - 'Nothing in my hand I bring, simply to Thy Cross I cling' (Church Hymnary, 83). All pride in ourselves must be brought to Christ's Cross as we humbly pray, 'Spirit of the living God, fall afresh on me, break me, melt me, mould me, fill me' (Mission Praise, 613). God has given His Spirit to us. Let's give ourselves to Him - to 'be filled with the Spirit' (Ephesians 5:18).
Leah progressed beyond her own concerns (Genesis 29:32-34) to the most important thing: 'This time I will praise the Lord' (Genesis 29:35). Of the many children, the most significant, in terms of God's purpose of redemption, was Joseph (Genesis 30:22-24). An answer to prayer, it was the work of divine grace (Genesis 30:22). 'Rachel was barren' (Genesis 29:31) yet the Lord gave her this testimony: 'God has taken away my disgrace' (Genesis 30:23). We move from one Joseph to another - the husband of Mary, the mother of Jesus. We see an even greater work of grace: the birth of our Saviour. Rachel was to have a second son, Benjamin (Genesis 30:24). Through Christ, God has many sons and daughters (Galatians 4:4-5). Rachel rejoiced in the gift of a son, her son. We rejoice in the gift of the Son, God's Son. Through the Spirit of God's Son living in our hearts, we are God's children and He is our Father (Galatians 4:6).
God calls us to 'return' to Him (Jeremiah 3:14,22). He calls us to make our response to Him. He invites us to say, 'Yes, we will come to You, for You are the Lord our God' (Jeremiah 3:22). How are we to come to the Lord? We are to come to Him, confessing our sins - 'We have sinned against the Lord our God' (Jeremiah 3:25). We are to come to Him, trusting Him to save us - 'Surely in the Lord our God is the salvation of Israel' (Jeremiah 3:23). 'Return' to the Lord - There is nothing more than important than this. Think of the blessings the Lord gives to those who return to Him - (a) He is 'merciful' to us - 'He does not treat us as our sins deserve' (Jeremiah 3:12, Psalm 103:10); (b) We become His children, calling Him 'Father' (Jeremiah 3:19; Galatians 4:6); (c) He 'cures us of our backsliding' - 'In Christ', we become 'a new creation' (Jeremiah 3:22; 2 Corinthians 5:17).
'In heaven', there's 'an open door' (Revelation 4:1). Who has opened heaven's door for us? - Jesus Christ: 'He only could unlock the gate of heaven, and let us in', 'Jesus loves me! He who died heaven's gate to open wide; He will wash away my sin, let His little child come in' (Church Hymnary, 241,418). From heaven's open door, we hear the voice of love. Jesus calls us - 'Come up here' (4:2). What happens when we respond to Christ's call? - 'At once I was in the Spirit': 'God sends the Spirit into our hearts' (Revelation 4:2; Galatians 4:6). The Spirit fills our hearts with worship: 'You are worthy, our Lord and God...'. 'Worthy is the Lamb who was slain...' (Revelation 4:11; Revelation 5:12). Jesus invites us to catch a glimpse of heaven, to catch the Spirit of worship, to be filled with the 'glory' of God (Revelation 4:8,11; Revelation 5:12-13).