Receiving blessing from the Lord Jesus Christ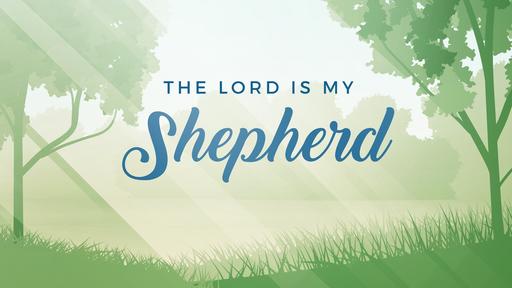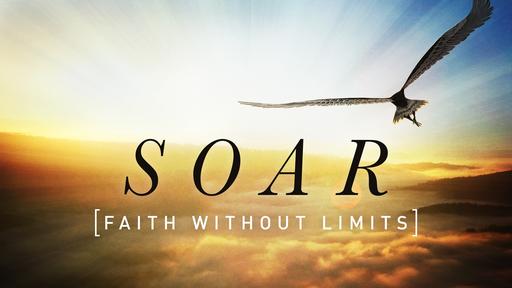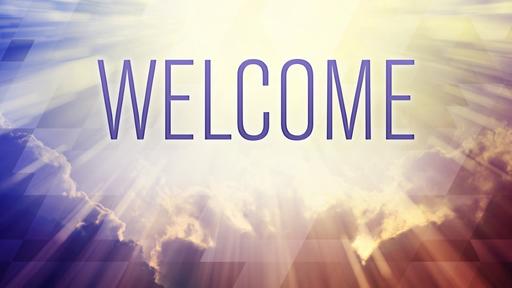 Through receiving Jesus Christ in faith, we become God's children. We are no longer merely God's creatures. We have entered into a new relationship with God. He is our Father. We are His children. Through becoming God's children, we come to enjoy His joy and peace. If our experience of this joy and peace is to be an ever-deepening experience, we must turn our attention, again and again, to Jesus Christ.
As we look to Christ, we ask three questions.
1) Who is Jesus Christ?
"In the beginning was the Word, and the Word was with God, and the Word was God." (John 1:1).
"And the Word became flesh and dwelt among us, full of grace and truth" (John 1:14).
Jesus Christ is described as "the Word."
What do we use words for? We use words to communicate with one another. We use words to speak to one another.
What does it mean to say, "Jesus Christ is the Word"? It means this - God is speaking to us.
God is communicating Himself to us. He is not a God who keeps His silence. In Jesus Christ, God speaks to us. He introduces Himself to us as the God who is "full of grace and truth" (John 1:14).
If we are to get to know God, we must come to Him by way of Jesus Christ (John 1:18).
Jesus is the Way to God the Father. He is the true and living Way. Through Christ, we are brought to a true knowledge of God and a living experience of God.
(2) What does He give to us?
"And from His fullness have we all received, grace upon grace" (John 1:16).
"Grace and truth came through Jesus Christ" (John 1:17).
In grace, God pours blessings into our lives. They are blessings which we don't deserve.
How does He do this? He brings Gospel truth to our attention. He speaks to us the Gospel promises, inviting us to come and receive the Saviour and the blessings which come with Him.
The Lord's blessings are very precious.
Think of the joy which He gives to us. Think of the peace which He brings into our lives.
We rejoice in God's gifts. More than that, however, we rejoice in the Giver.
"My goal is God Himself, not joy, nor peace, nor even blessing, but Himself, my God."
There is no true joy apart from the Lord Jesus. He is our joy. He is our peace. We do not rest in our feelings. We trust in the Lord. He is the real reason for our rejoicing. Without Him, we have nothing. Without him, we live defeated lives. The joy is not there. The peace is not there.
Why? - Because Jesus is not there.
When Jesus is in our lives, everything has changed. Our circumstances may remain the same. Scripture speaks about the "various trials" we must face (1 Peter 1:6). Through Christ, we are able to face these trials with joy - a joy that is not superficial, a joy which is deeply and securely grounded in the peace which comes from knowing that the Lord Himself is there with us, no matter how difficult life may be.
The joy which the Lord gives is described as "unutterable and exalted joy" or "joy unspeakable and full of glory" (1 Peter 1:8).
The joy and the peace of the Lord becomes ours when the glory of the Lord breaks through into our lives.
"Heaven came down and glory filled my soul when, at the Cross, the Saviour made me whole. My sins were washed away and my night was turned to day. Heaven came down and glory filled my soul."
(3) How do we receive His blessings?
We receive His blessings by receiving Him.
The Lord Himself is among us. He is speaking to us through His Word. His Spirit is bringing Christ to us. The Lord is giving us a glimpse of His glory. Jesus stands among us as the risen Lord. He invites us to begin a new life with Him.
Jesus comes to us with the Gospel. He comes to us with Good News. That's what the word, "Gospel", means - Good News!
A little girl was asked if she had ever received Good News. She said that she received Good News when she received the "Yes" replies to the birthday party invitations she had sent to her friends.
This little girl's answer tells us something very precious about the Lord's love for us.
We receive joy when we come to Jesus: !"If I come to Jesus, He will make me glad." There is, however, another joy. It is the joy which we bring to the Lord when we come to Jesus: "there is joy before the angels of God over one sinner who repents" (Luke 15:10). We come to Jesus and we receive the joy of the Lord. We come to Jesus, and we bring joy to the heart of the Lord.
Christ asks us, "Do you want to receive joy?" He also asks us, "Do you want to bring joy to the heart of God?"
We may answer the first question selfishly, concerned only with what we can get out of Christ. The second question challenges us to seek God's glory rather that simply seeking our own pleasure.
"What is the chief end of man?" - "Man's chief end is to glorify God and enjoy Him forever. " Notice the order - first, God's glory and, then, our joy.
The hymn, "Amazing grace", contains a fine combination of receiving from the Lord and giving glory to Him - "I once was lost, but now am found, was blind, but now I see ... singing God's praise." These words provide us an echo of the words of Luke 18:43, where we read of a blind man receiving his sight, following Jesus and praising God.
Have you received God's salvation? Have you begun to glorify God?
Having received God's salvation, having begun to glorify God, let us go on to follow Jesus, "living together in justice and peace, caring for the world and for each other.