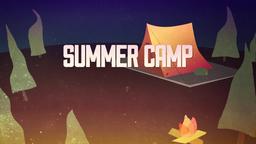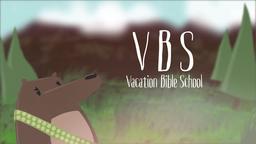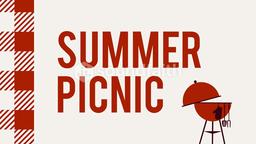 When We Get Home…
Rev 21:10-23 That was the passage the preacher read… and then went on to deliver a sermon about how no one wants to miss these items in heaven.
Some say it's just a description of the church on earth… I've come to believe it's a description of the church in heaven … it starts here and it only becomes a greater (more realized reality) over there…
One thing is certain… this text remains, to only encourage our desire to go there.
When I was younger… it was my favorite text, regarding the theme of heaven… this passage describes:
•216 ft thick (& 1500 mil long) walls -- which have a foundation of rare & expensive gems
•It speaks of Gates… So large that each gate is made of a single pearl.
•It speaks of an entire city made of Gold …which currently costs us $1657.00 per oz… (& that's only 24k… think of an entire 1500 mi long city of gold, so refined it becomes like clear glass.
•Riches and wealth beyond what we will ever attain here… it appeals to both the rich and poor.
If I said I wanted to talk w/ you about heaven --- but not from the standpoint of the precious walls, gates, or Gold… Do you think you would still want to go there? –
You see, these things only mean something to us, in the here and now… they mean nothing unless there is some sort of Economic system driven by such things…
And tho' I may not know much about heaven… I do not believe it will work off of the system of Economics as we now know it.
And so, It may be a disappointment to some, to hear – that:
•the gold,
•and the gates of pearl,
•and the walls of all kinds of precious gems…
will not be the focus of our thou'ts on heaven this morn, -- but rather our focus will come from the last mentioned perspective of vrs. 22.
May I suggest that what makes Heaven a place we want to be, is that when we get home, "the Lord God Almighty and the Lamb will be there.
Of course we have them with us now in one sense, – but it is only a glimpse of the eternal since which is yet to come…
I) When We Get Home – We Will See Jesus
& So, when all of God's people get home, we will finally see Jesus Christ – our Savior and Redeemer… The One who has worked so hard, to make our arrival there a reality.
Think about it… Jesus says in John 6:33 For the bread of God is He who comes down from heaven and gives life to the world."
And in Mark 16:19 we read: after the Lord had spoken to the disciples, He was received up into heaven, and sat down at the right hand of God.
And then we read in 1Peter 3:22 Jesus Christ, …has gone into heaven and is at the right hand of God, angels and authorities and powers having been made subject to Him.
And then we read in 1Thess 4:16 the Lord Himself will descend from heaven with a shout, with the voice of an archangel, and with the trumpet of God.
- So, he came down from heaven,
- Went back to heaven,
- Is IN heaven,
- & Promises to Come again from Heaven to take us home…
Heaven & the Lord, are inseparably joined.
Jesus told his disciples, John 14:1-3 "Let not your heart be troubled; you believe in God, believe also in Me. 2 In My Father's house are many mansions; if it were not so, I would have told you.
Just think if He had stopped there! … But He doesn't stop there… notice the vrs. further… I go to prepare a place for you. And if I go and prepare a place for you, I will come again and receive you to Myself; that where I am, there you may be also.
What makes heaven a home we want to live for… is not just about WHAT will be there, but WHO will be there…
Would you still want to go to Heaven, if you were told
•the Gem-based walls of jewels,
•the Gold refined like pure glass,
•& the gates of pearl…
Are only an illustration of the point, Heaven is a place no one would want to miss…
And the REAL point is our REALIZED relationship with the Son of God, who loved me and gave Himself for me. – as Paul says in Gal 2:20.
& So, When He returns to carry us home… it's not WHAT will be there, that will be so exciting… but WHO will be there.
A Song we sometimes sing in this church: Face to Face – "When with rapture I behold Him, Jesus Christ, who died for me… That is the greatest aspect of heaven…"
II) When We Get Home… We'll Meet Our Ancestors
But I'll tell you the second best thing about Heaven – and that is Our Ancestors in the faith will be there… Can you imagine the eternal reunion there, after the Day of Judgment?
Matt 8:11- And I say to you that many will come from east and west, and sit down with Abraham, Isaac, and Jacob in the kingdom of heaven.
It may be that the Lord means this in the sense that we are part of Abraham's family now in the earthly kingdom (the church)… but if it is true now, will it not also be true over there?
We read of their stories now, but can you imagine talking w/:
•Able,
•or Noah,
•or Abraham
•(or his wife in this life,) Sarah -- about what it was all like from their perspective?
•Can you imagine rejoicing around the thrown of God next to Isaac, Jacob & Joseph,
•Can you imagine listening to Moses talk about Egypt and God's great deliverance?
•Or Rahab about God's saving Grace during the days of Jericho?
•And what of the conversations and times of worship alongside Gideon and Barak and Samson and Jephthah, and that great Psalm writer David - can you imagine standing along side him, singing praises to the Almighty! And what of Samuel and the prophets – as Heb 11:32 speaks of each of these among the saved family of God.
Heb 11:13-14 These all died in faith, not having received the promises, but having seen them afar off were assured of them, embraced them and confessed that they were strangers and pilgrims on the earth. 14 For those who say such things declare plainly that they seek a homeland.
•& We haven't even mentioned the more recent heroes of faith: Who have lived in our dispensation under the New Cov… like Peter, or Paul, or Barnabas, or James… or Marry Magdalene –
•Can you imagine talking to John about the vision seen in Revelation?...
•Or the traveling partners we read of mentioned by Paul in his epistles… -- can you imagine the conversations we will have with them?
These are all among the "Cloud of Witnesses" as we read in Heb. 12:1-- And we see them now, thu' the eye of faith… but What A JOY it will be, to see them (As We will the Savior) face to face.
III) When We Get Home… We Will Be With Our Loved Ones
When we get home, the Bible indicates we will be Re-united with Loved Ones who are God's…
In 2Sam 12, we read the story of David, and how the child born to him and Bathsheba died in innocence because of their sin…
& King David pled (thru' prayer & fasting) - for the child's life to be spared -- But to no avail… God's promise was kept… But after the child's death, vrs21-23 tell us: His servants said to him, "What is this that you have done? You fasted and wept for the child while he was alive,(that was usually something that was done AFTER the death of a loved one, not before) but when the child died, you arose and ate food." 22 And he said, "While the child was alive, I fasted and wept; for I said, 'Who can tell whether the Lord will be gracious to me, that the child may live?' 23 But now he is dead; why should I fast? Can I bring him back again? I shall go to him, but he shall not return to me."
David knew there would be a reunion with his loved one… I shall go to him…
I've heard the question will we know one another in heaven… David believed he would know his son… &
To the Thess. breth… Paul would indicate the same… (1Thess 2:19) For what is our hope, or joy, or crown of rejoicing? Is it not even you in the presence of our Lord Jesus Christ at His coming? 20 For you are our glory and joy.
Paul is contemplating his Eternal reunion with the saints who lived in Thessalonica.
& He Expounds upon that statement in Ch. 4:13 But I do not want you to be ignorant, brethren, concerning those who have fallen asleep, lest you sorrow as others who have no hope.
14 For if we believe that Jesus died and rose again, even so God will bring with Him those who sleep in Jesus. 15 For this we say to you by the word of the Lord, that we who are alive and remain until the coming of the Lord will by no means precede those who are asleep. 16 For the Lord Himself will descend from heaven with a shout, with the voice of an archangel, and with the trumpet of God. And the dead in Christ will rise first. 17 Then we who are alive and remain shall be caught up together with them in the clouds to meet the Lord in the air. And thus we shall always be with the Lord.
Paul says: We say to you by the world of the Lord (this is not an educated guess, a wish or speculation!)… When the Lord Descends… we who are alive and remain shall be caught up together w the dead in Christ (Even those among our loved ones here in this life, who are saved and gone on before us)…. and together w them… we will meet the Lord in the air…
ILLUSTRATION: After you've been separated from your loved one (maybe your husband or wife, or children) for what seems like a long time… perhaps several weeks… and finally It's time to get to come home… you can't do anything else except "b-line" to each other w/ the biggest beaming smile on your face, and hug like you never have before… (may even get emotional)… but can you imagine what it will be like on THAT approaching day – in Heaven? -- There has been a reunion like the one we can know over there…
The Christian is so blessed by God… because when we get home,
•We'll be with Him,
•We will Meet our Ancestor Saints – those of the renowned faithful, who have witnessed to us in our Christian walk on this side of life – and encouraged us so well to remain faithful ourselves…
•and we will be re-united w/ those who we love and miss, who died in the faith, & gone on before us. – what a day of reunion that will be.
IV) When We Get Home… It Will Be Then End of Death
And when we get home… it will be the end of pain, & suffering, it will be the end of death… both physical and spiritual… It will be the end of heartache & tears.
There have been frequent times I've cried…
oI cried when things didn't go my way as a child
oI cried after I made a ramp (that I still can't believe my parents let me build) and wrecked my bike after jumping off it.
oI cried with joy the day I looked into the eyes of my new born children…
oI cried the day my oldest went off to school….
oI cried when Sister Dorothy Cooly, and sister Marsha Lewis & Brother Dutch Chesser,
and brother Corley Bowers (& other brethren from this Spiritual family) left from this life to enter the love beyond.
o I cried when my mother died…
We all know what it is to feel pain, sadness & tears… They are all part of this world… & eventually time and Death takes a toll on all of us -- but just think about when we get home… Over there, we can forget about pain, tears & death….
Because then, Rev 20:14 tells us "Death and Hades [will be] cast into the lake of fire. This is the second death. –
•There will be no cemeteries over there…
•& no parting "good byes" –
•and no cards of condolences to send.
& Rev 21:4 adds at that time… God will wipe away every tear from their eyes; there shall be no more death, nor sorrow, nor crying. There shall be no more pain, for the former things have passed away…. 7 He who overcomes shall inherit all things, and I will be his God and he shall be My son. 8 But the cowardly, unbelieving, abominable, murderers, sexually immoral, sorcerers, idolaters, and all liars shall have their part in the lake which burns with fire and brimstone, which is the second death."
There is coming a day, when God's grace will afforded each one among His faithful children, a Home in heaven… As Jesus said: "I go to prepare a place for you, that where I am there, you may be also" (Jn 14:2). -- This is why Paul says: Rom 8:18 For I consider that the sufferings of this present time are not worthy to be compared with the glory which shall be revealed in us.
As he writes to the Phil breth… he adds how we ought to remember while here: Phil 3:20 Our citizenship is in heaven, from which we also eagerly wait for the Savior, the Lord Jesus Christ, 21 who will transform our lowly body that it may be conformed to His glorious body, according to the working by which He is able even to subdue all things to Himself. & then he says: (4:1) Therefore… stand fast in the Lord, beloved.
V) When We Get Home… We Will Worship
And finally, when we get home… we will worship God as never before.
Rev 22:3 And there shall be no more curse, but the throne of God and of the Lamb shall be in it, and His servants shall Worship / serve Him.
Rev 15:3-4 Jn says he saw in his vision how they: They sing the song of Moses, the servant of God, and the song of the Lamb, saying: "Great and marvelous are Your works, Lord God Almighty! Just and true are Your ways, O King of the saints! 4 Who shall not fear You, O Lord, and glorify Your name? For You alone are holy.
If we enjoy worship over here… just think of it over there… As the song we sometimes sing in this church describes: It thrills my soul to hear the songs of praise, we morals sing below, and thou' it takes the parting of the ways, yet I must onward go… I hope to hear thu-out un-numbered days, the song earth cannot know, they sing in heavn' a new song, of Moses and the Lamb… I want to hear, the angels singing… to bid me welcome… to mansions bright and fair, I want to hear the glad harps ringing, with voices blending so rich and rare… I want to hear, that mighty chorus sweetly sing, I want to hear, to hear it swell, and ring!....
Conclusion
If I could describe to you a place where we will get to see Jesus face to face… Wouldn't we all want to live for that place beyond this one?
If I could describe to you a place where we will get to meet and greet our ancestors of the faith, who as witnesses became the wonderful examples we want to emulate… Wouldn't we all want to live for that place beyond this world?
If I could describe to you a place where We will get to meet with our Christian Loved one's who've Gone on before us… Wouldn't we all want live for that destination?
If I could tell you of a place where Sorrow, & Death no longer exist, but life eternal… Wouldn't we all want to live for that place of eternal life & Joy?
And If I could tell you of a place where worship to God here, is only a fragment of worship to God there – Wouldn't we all eagerly await for that place.
Even one of these would be worth living for… But ladies and gent… make no mistake, the Bible tells us Heaven not only has one of these things… it has them ALL…
And one day, By God's eternal power & glory, we will call heaven OUR home.
There will have been,
•No price to high to pay,
•Or burden to heavy to bear
•Or a sacrifice greatly made… having lived heavenward now, which will eclipse calling heaven our eternal home over there. – Heaven… will surely be worth it all. --
And as we show our love for God here… I have a feeling, we will be able to say over there… "The half could have never been told."
Invitation
Are you Living for Home? Or have you let this life take a dark deathly grip on your life? – There is nothing worth living for here, unless you've set heaven in your sights.
The best part is: The Lord wants you there… He's paved the way for you! Thru' His sacrifice & our humble obedience,
- Confession - Romans 10:10 - With the mouth one confesses unto salvation
- Repent - Luke 13:5 - Unless you repent you will all likewise parish
- Submit in Baptism for the Forgiveness of sins and the gift of the Holy Spirit: - Mark 16:16 He who believes and is baptized will be saved. Romans 6:1-9
Thanks be to God, in his marvelous Grace, Mercy & Promise of salvation... Heaven can be ours…
If you need to become a Christian, or renew your commitment, this invitation is for you.
--some points adapted from Unknown
If you would like to hear this sermon in Audio: http://thelordspeople.org/LubbockChristians/Podcast/Podcast.html