Title: "War, Women, Wealth & the Word" Text:...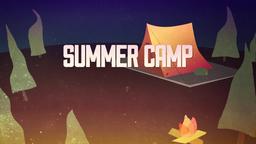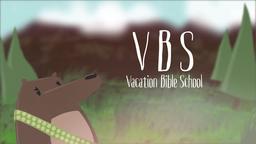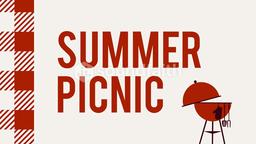 Title: "War, Women, Wealth & the Word"
Text: Deuteronomy 17:14-20 (NKJV)
Intro: Principles Governing Kings – God anticipated the desire of the people for a king by about 400 years and he stated the qualifications: Five rules are given concerning Israel's future kings:
1. He must be an Israelite and not a foreigner (Deut. 17:15).
2. He must not acquire great numbers of horses (Deut. 17:16).
3. He must not take many wives (Deut. 17:17).
4. He must not accumulate large amounts of silver and gold (Deut. 17:17).
5. He must read and obey the law of God daily (Deut. 17:19–20).
14 "When you come to the land which the LORD your God is giving you, and possess it and dwell in it, and say, 'I will set a king over me like all the nations that are around me,' 15 you shall surely set a king over you whom the LORD your God chooses; one from among your brethren you shall set as king over you; you may not set a foreigner over you, who is not your brother.
Prop: More can get Messy!
Trans: Warning about Conflict! The multiplication of horses would inevitably lead to many evils, to increased intercourse with foreign nations, especially with Egypt, to the importation of an animal to which the character of the country was not suited, to the establishment of an Oriental military despotism, to proud and pompous parade in peace, to a dependence upon Egypt in time of war, and a consequent withdrawal of trust and confidence in God.
1. War/ Fighting: 16 But he shall not multiply horses for himself, nor cause the people to return to Egypt to multiply horses, for the LORD has said to you, 'You shall not return that way again.
a. Trust issues "Some trust in chariots, and some in horses;
but we will remember the name of the LORD our God." Ps. 20:7
b. Turn to Egypt "Also Solomon had horses imported from Egypt and Keveh; 1 Kings 10:28; 26 "And Solomon gathered chariots and horsemen; he had one thousand four hundred chariots and twelve thousand horsemen, whom he stationed.
Trans: Warning about being Carnal! There were the strongest reasons for recording an express prohibition on this point, founded on the practice of neighboring countries in which polygamy prevailed, and whose kings had numerous harems; besides, the monarch of Israel was to be absolutely independent of the people and had nothing but the divine law to restrain his passions. The mischievous effects resulting from the breach of this condition were exemplified in the history of Solomon and other princes, who, by trampling on the restrictive law, corrupted themselves as well as the nation.
2. Women/ Females: 17 Neither shall he multiply wives for himself, lest his heart turn away: ref: 1Kings 11:1-6 "But Solomon loved many foreign women"
a. Turn – I Kings 11:1-3 "700 wives; 300 concubines, his wives turned his heart"
b. Tragedy – I Kings 11:4-13 (6 did evil; 14 "Now the LORD raised up an adversary against Solomon, (polygamy - pervert – political)
Trans: Warning about Commerce and Consumption! That is, the kings were forbidden to accumulate money for private purposes.
3. Wealth/ Finances: nor shall he greatly multiply silver and gold for himself.
a. Treasure – "Do not trust in oppression, Nor vainly hope in robbery if riches increase, do not set your heart on them." Ps. 62:10; 1 Kings 10:23 "So King Solomon surpassed all the kings of the earth in riches and wisdom.
b. Trade – (1 Kings 10:14-15 "income of traders",
c. Treaties – "as well as the daughter of Pharaoh: women of the Moabites, Ammonites, Edomites, Sidonians, and Hittites" I Kings 11:1b
Trans: Wisdom of the Word! The original scroll of the ancient Scriptures was deposited in the sanctuary under the strict custody of the priests (see on De 31:26 and 2Ki 22:8). Each monarch, on his accession, was to be furnished with a true and faithful copy, which he was to keep constantly beside him, and daily peruse it, that his character and sentiments being cast into its sanctifying mould, he might discharge his royal functions in the spirit of faith and piety, of humility and a love or righteousness.
4. Word/ Faith: 18 "Also it shall be, when he sits on the throne of his kingdom, that he shall write for himself a copy of this law in a book, from the one before the priests, the Levites. 19 And it shall be with him, and he shall read it all the days of his life, that he may learn to fear the LORD his God and be careful to observe all the words of this law and these statutes, 20 that his heart may not be lifted above his brethren, that he may not turn aside from the commandment to the right hand or to the left, and that he may prolong his days in his kingdom, he and his children in the midst of Israel.
a. Write yourself a copy v. 18
b. Read it – v. 19b
c. Learn it – v. 19c
d. Observe it – v. 19c
e. Stay humble – v. 20a
f. Stay committed – v. 20b
g. Longevity – v. 20c from this it appears that the crown in Israel was to be hereditary, unless forfeited by personal crime.
h. Legacy – v. 20d