Lord, You have so much to teach us ...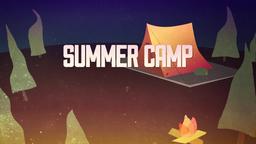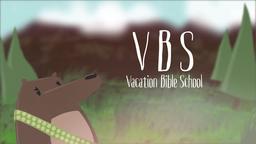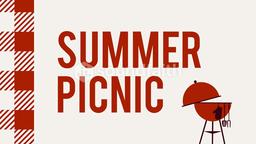 Lord, You have so much to teach us – and we have so much to learn.
How do we learn from You? - You open up Your Word to us. You speak to us words of life. You shine Your light upon us. You show us how much You love us.
Every day You have something to say to us. Every day, You have something to share with us. Every day, You show us more of Your love for us.
Help us, each and every day, to take time to learn from You.
Sometimes, we nibble at our food. We don't feel like eating. We're off-colour.
Often, we're like that with Your Word. We could be enjoying a feast – but we're not! We're too easily satisfied. There's no real hungering and thirsting for Your life-giving Word.
Lord, give us more hunger for You. Fill us with a deeper desire for Your presence and Your blessing. Help us to feast on Your Word – the Word of life, the Word which we need so much, the Word which leads us into all the blessing that You want so much to give to us.
Lord, help us to move beyond the shallow waters – to move, with You, into the deeper waters of Your love and Your blessing.
We think of deep water – and we think of danger. Yes! There is danger – but there is also something else. You are with us – and You assure us that, though the dangers are great, You are greater than they are!
Lord, lead us into the deeper waters – not with fear of the dangers, but with expectation of Your blessing!
Lord, we've only just begun – to experience Your love and enjoy Your blessing.
We've started out on the journey of faith – but we haven't reached our destination.
We're still travelling. We dare not stand still. We must keep on going forward – with You and for You.
Sometimes, we can forget where we're going – and we can forget how to get there.
Help us to keep our eyes on Jesus – He will lead on to the glory of heaven.
Lord, help us to stand upon the truth of Your Word – not to collapse under the lies of the devil.
When Your Word says, 'This is what the Lord has done', who are we to say, 'Is this really what You have done?'
Talk like that doesn't come from You, Lord. It comes from our enemy, Your enemy – the devil.
When the devil attacks us – sowing seeds of unbelief, help us to take our stand against him. Help us to triumph over him by the power of Your Word.
How do we receive wisdom? – We receive Jesus. He is 'our wisdom' (1 Corinthians 1:30).
What is the wisdom we receive from Jesus? – It is 'salvation' (2 Timothy 3:15). Jesus is our Saviour.
Lord, give us more wisdom. Give us more of Jesus. Help us to get to know Him more-and-more each day. Give to us the knowledge of Jesus, which is our salvation – knowing Him as our Saviour, knowing His power to save, His power to bring us out of our darkness and into His light.
Lord, help us to worship You – not just to make big promises – 'We will worship You', and then forget all about these big promises!
Worship is about putting You first. It's about keeping You at the centre of our life. It's about more than 'going to church' – more than 'an hour on a Sunday.'
It's about giving ourselves to You. It's about living for You – our whole life becoming a song of praise to You.
Lord, help us to worship You.