Everybody wants their Jesus.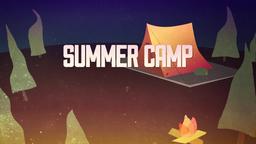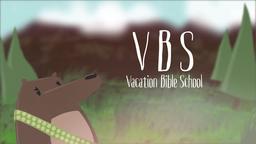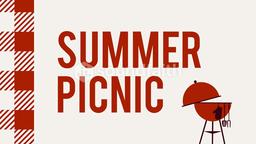 Mark 3:20-35 20 Then he went home, and the crowd gathered again, so that they could not even eat. 21 And when his family heard it, they went out to seize him, for they were saying, "He is out of his mind." 22 And the scribes who came down from Jerusalem were saying, "He is possessed by Beelzebul," and "by the prince of demons he casts out the demons." 23 And he called them to him and said to them in parables, "How can Satan cast out Satan? 24 If a kingdom is divided against itself, that kingdom cannot stand. 25 And if a house is divided against itself, that house will not be able to stand. 26 And if Satan has risen up against himself and is divided, he cannot stand, but is coming to an end. 27 But no one can enter a strong man's house and plunder his goods, unless he first binds the strong man. Then indeed he may plunder his house. 28 "Truly, I say to you, all sins will be forgiven the children of man, and whatever blasphemies they utter, 29 but whoever blasphemes against the Holy Spirit never has forgiveness, but is guilty of an eternal sin"— 30 for they were saying, "He has an unclean spirit." 31 And his mother and his brothers came, and standing outside they sent to him and called him. 32 And a crowd was sitting around him, and they said to him, "Your mother and your brothers are outside, seeking you." 33 And he answered them, "Who are my mother and my brothers?" 34 And looking about at those who sat around him, he said, "Here are my mother and my brothers! 35 For whoever does the will of God, he is my brother and sister and mother."
Everybody wants their Jesus. The sick and possessed want the free clinic Jesus who offers healings at no cost. His family wants Jesus to be more practical and do what they want or else He's out of His mind. The scribes from Jerusalem want to discredit Jesus, accusing Him of being possessed by the Devil. It that way today isn't it? We all seem to want a Jesus who behaves the way we think He ought too. Curse those I curse, love those I love, give me my heart's desire, and life will be just fine. Listen to how you talk about Jesus, then listen to your friends, and family how people speak about Jesus. Everyone seems to have an opinion on Him.
There is the "cool hip Christian" with "Jesus is my home boy", the "dictatorial Christian", that views Jesus like a grand vending machine, "heal me", "make me wealthy", "give me the perfect spouse", "give me kids that always behave", give me, give me, give me, and to them Jesus is just fine as long as He does what they want. Their even the "self-styled Christian" who's view of Jesus, often sounds like Atheists, but because they believe that they believe, you can't correct them, often they will say things like, "Since Jesus is love, there can't be Hell, or judgment for my actions, after all if God didn't want me to do ______, He wouldn't have made it possible". I have heard this view of Jesus used to justify everything from doing drugs to living in adultery. This view makes Jesus the cause of sin; kind a like the scribes in our text who accused Jesus of using a greater demon to cast our lesser ones. I'm going to be blunt, these various views have one thing in common they are all forms of idolatry. Of these and many more we must repent, for the Kingdom of Heaven is at hand.
Jesus isn't begotten of the Father to be our personal "lucky charm". He is begotten of the Father to be the Savior of all mankind. Does Jesus heal the sick? Yes, He is after all the great physician! But, has He promised you healing this side of heaven? Maybe our answer is the one given St. Paul, "my grace is sufficient for you my power is made perfect in weakness." I know this is not the answer we want, but Jesus has promised perfect healing in Heaven.
Just look at our text, Jesus returns home, after having to literally escape the crowds Marks tells us, from Galilee and Judea 8and Jerusalem and Idumea and from beyond the Jordan and from around Tyre and Sidon. … (the people had come) 9And he(Jesus) told his disciples to have a boat ready for him because of the crowd, lest they crush him, 10for he had healed many, so that all who had diseases pressed around him to touch him. [Mark 3:7-10(ESV)]
Now in His hometown, Jesus is once again swamped by the crowd wanting to be healed, wanting their demons cast out, they want their Jesus. Added to this hospital waiting room, and psych ward, whom Jesus willing calls His family, we have the scribes and Mary and Jesus' own half-brothers. The family is concerned for Jesus, He's working too hard, He doing too much, and He must not know what He is doing. Their concerns aside, Jesus had just called His apostles and gave them authority 14And he appointed twelve (whom he also named apostles) so that they might be with him and he might send them out to preach 15and have authority to cast out demons. He has delegated to the Apostles so that they could serve those in need, so He's not out of His mind, and yet His own house is divided, how can it stand? Jesus is so blunt in His rebuke of His family that He says, "For whoever does the will of God, he is my brother and sister and mother."
And we can't forget the scribes who have been following Him, and now they accuse Jesus of using the power of the devil to caste out demons. Mark doesn't tell us why they attack Jesus, but Matthew tells us,
Matthew 12:22-23(ESV) 22Then a demon-oppressed man who was blind and mute was brought to him, and he healed him, so that the man spoke and saw. 23And all the people were amazed, and said, "Can this be the Son of David?" The scribes where the students of the Word of God, experts in the Old Testament, from what they had seen and heard, they should have been greeting Jesus as the promised Messiah, the signs are there, Isaiah 61:1(ESV) 1The Spirit of the Lord God is upon me, because the Lord has anointed me to bring good news to the poor; he has sent me to bind up the brokenhearted, to proclaim liberty to the captives, and the opening of the prison to those who are bound. But the scribes chose not only to reject Jesus but to reject the work of the Holy Spirit also. Making their charge blasphemy, these blind guides are condemning themselves by their own accusations, He is possessed by Beelzebul," and "by the prince of demons he casts out the demons." These words of the scribe are damning as they are attributing the things of the devil to the works of God, as their confession shows their own heart, just as our actions show our own heart. And again Jesus' house is divided. Those who should be proclaiming His Word are instead rejecting God's Word and confessing their lack of God given faith. How can this house stand?
Hear at Pilgrim, we have similar problems, we have a divided house, we complain about each other, about the pastors, about the service, about the money, about the attendance, about the number of volunteers and this list can go on. Our families are divided, why even our life is divided. But we are divided because we have forgotten why we are here. We forget that the Worship service isn't about what the pastors or parishioners want, it's about God serving us, through His redeeming Word, working in and through each and every one of us. When we make life and Church about ourselves we are sinning against each other and God. How can we stand? Yet, to people just like us Jesus gives an amen, 28 "Truly, I say to you, all sins will be forgiven the children of man, and whatever blasphemies they utter, 29 but whoever blasphemes against the Holy Spirit never has forgiveness, but is guilty of an eternal sin"
So, how can this House stand? Did you hear Jesus you are forgiven, I am forgiven, and we all stand forgiven in the death and resurrection of Jesus the Christ, the promised Son of David. For in Jesus death and resurrection He wraps all of us the concerned family who doubts His sanity, the rejecting scribe who accuse Him of being in league with Satan, and even you and me into His death and resurrection. "Father forgive them they know not what they do" Jesus prays. It is finished Jesus declares! To all who have God given faith our, death is swallowed up in His death, our life is now new life born from above in the Water's of Holy Baptism, nourished in the hearing of the Word, and fed the food of forgiveness in the Lord's Supper.
For, this same Jesus who is mobbed by the crowds, who desperately need Him and are healed by Him, is the same Jesus who is present with us today through His word and Sacraments, Here are my mother and my brothers! 35 For whoever does the will of God, he is my brother and sister and mother." Today at this hour the will of God is that you receive Jesus for you, and that your neighbor receives Jesus for them. Hear me now, in the stead and by the command of my Lord and Savior Jesus Christ, as a called and ordained servant of the Word, I forgive you your sins in the Name of the Father, Son, and Holy Spirit. Your sins are forgiven. You are healed, heaven is your home, and our heavenly home is not divided, oh by the in heaven our health is perfect for all eternity, and this is all our solely by grace God through faith in the only begotten Son, Jesus the Christ our Lord and Savior.
The Serpents head is crushed, the strong man is bound up, let me conclude with the Words of our Epistle lesson, 13Since we have the same spirit of faith according to what has been written, "I believed, and so I spoke," we also believe, and so we also speak, 14knowing that he who raised the Lord Jesus will raise us also with Jesus and bring us with you into his presence. 15For it is all for your sake, so that as grace extends to more and more people it may increase thanksgiving, to the glory of God. 16So we do not lose heart. Though our outer nature is wasting away, our inner nature is being renewed day by day. 17For this slight momentary affliction is preparing for us an eternal weight of glory beyond all comparison,[2 Corinthians 4:13-17(ESV)].
Let us pray: Lord, overcome our fear when we do not understand Your plans. Focus us instead on Your call to follow and Your gracious promise to lead. Preserve us from the power of Satan. Remove any lingering doubts we might harbor, that we might be confident in the fact that You have bound the strong man Satan and rescued us from his dominion. And finally Lord, thank You for the privilege of being included in Your eternal family. Keep us in this faith and life now and forever. In Jesus name, Amen.