Getting Rooted and Grounded In Love I woke...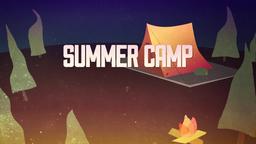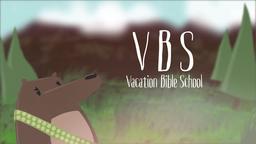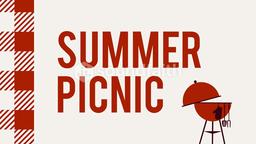 Getting Rooted and Grounded In Love
I woke up that first morning in the 4th street Victory Outreach Men's Home a little apprehensive, not knowing what to expect. I thought to myself, What did I get myself into? This is to early in the morning to be getting up? For what? Prayer! What is this place, a home for monks? Then I remembered that I had already made my decision the day before to quit my job and do whatever they asked of me, if that is what I had to do as a Believer. I just wanted to find Jesus again and be a part of His army, His family.
We gathered in the living room, each man standing in front of the couch or a chair. The head staff person then read a few verses in the bible and made some comments. Then he began leading us in songs of praise and worship. I couldn't believe what I was seeing and hearing. I was in a house surrounded by the kind of people I hated the most in life: cons, gang members and heroin addicts. They were lifting their hands and boldly singing out loud, unashamed or afraid of what they looked like or what others thought of them. Later, as time went on, I grew to love their attitude and copied it.
At the end of the last song the head staff person asked for prayer request and each man took turns asking us to join him in praying for the salvation of his families and other specific needs. Then, on a given signal, they all turned and knelt before the couch or chair and began praying. There was no loud music playing back then, and only a couple of guys were praying out loud, and not knowing what to do, I just listened and copied what the others were doing.
I heard the kinds of things they prayed about and I noticed that they spoke directly to God, asking Him, sometimes telling Him, to answer their request. Some of the men were very specific, naming persons, places, and describing things so that God got all the details. Others, were kind of vague, as if they didn't want the others to know what they were thinking, and some seem to be taking advantage of the opportunity and were preaching more than praying. Still others prayed silently or not at all. I have since learned that every home has men who go through the program just sleeping through prayer time.
That was the beginning and I was determined to do whatever it took to find Jesus again. I found that pretty soon I wasn't copying the other men any more, I was praying and talking to God on my own, with my own personal request, and the more I talked to Him the closer I got to Him. Soon after my first week in the Men's Home I bought my first Bible (I still have it) and when I started reading the Bible regularly and combined it with my new prayer life my spiritual growth exploded.
But the most powerful tool I learned how to use while in the home was discovered late at night when the lights went out. You see, as I began growing spiritually I couldn't get enough of Jesus and His Word. I wanted more. Often times we would get home from a church service or a Bible study where God had manifested His presence in a powerful and real way, and I just didn't want to leave His presence, I wanted more. Like a little kid clinging to his father I just didn't want to let go of God. I had to do something to stay near Him. Many times you could find me under the blankets with a flashlight trying to read "just one more chapter" or one more story.
Then one day I notice this room next to our room that was used mainly to store things. It had a window that overlooked downtown Los Angeles and a view of a church that had this neon sign that said, "Jesus Saves." To my great delight, it had a small soffit or chase that ran alongside the wall, just wide enough for someone to kneel on. The room quickly became my private meeting place with God. Late at night I would meet with God and just talk my head off. I didn't just ask God for things there, I shared my deepest and most intimate thoughts, desires, hopes and dreams with Him. I even would sing and worship Him sharing my full emotions, but the most important thing I learned was to listen to His voice as He shared His thoughts with me. The more time I spent with God and listening to Him in this place, the more I grew to love Him.
Of all the disciplines we were taught in the Home this is the one that has stuck with me and has carried me throughout my Christian life. I grew to love my time alone with God and cherish it so much that it is the top priority for me each day. The first voice, the first opinion, the first thought I want to hear in the morning isn't the radio or the TV or my roommates…it is the voice of God. In order to understand how and why this discipline has impacted my life so much let's take a quick look at the purpose of spiritual disciplines.
Why has God provided us with spiritual disciplines? The answer is simple when we look at the content of the Bible. Although it has many letters, stories, poems and wisdom literature, we find that from Genesis to Revelation God is concerned about "relationship," especially the relationship between Believers and God. Genesis tells us about a relationship that was lost and Revelation tells us of a relationship that will be fully restored. All the rest of the Bible reveals who God is and tells us all that God did to establish this relationship.
Did you ever notice what Jesus calls "eternal life" in John 17:3? He says that eternal life is "knowing the only true God." The Greek word ginosko "ginosko," can also be translated as "to come to know, recognize, perceive or understand." So the passage can be written as, "Now this is eternal life: that they may come to know or recognize or perceive you,…" giving the idea of coming to know God on a personal level.
The prophet Jeremiah reveals that coming to know God on a personal level brings Him more delight than anything else in the World.
NIV Jeremiah 9:23 This is what the LORD says: "Let not the wise man boast of his wisdom or the strong man boast of his strength or the rich man boast of his riches, 24 but let him who boasts boast about this: that he understands and knows me, that I am the LORD, who exercises kindness, justice and righteousness on earth, for in these I delight," declares the LORD.
Then, in the Gospel of Mark, Jesus reminds us that the highest calling a man can receive is to know God intimately.
Mark 12:33 To love him with all your heart, with all your understanding and with all your strength, and to love your neighbor as yourself is more important than all burnt offerings and sacrifices."
Finally, in order to emphasize how important this is to God, the other gospel writers, inspired by the Holy Spirit, felt it was necessary to back up Mark's evaluation of this relationship.
NIV Matthew 22:37 Jesus replied: "'Love the Lord your God with all your heart and with all your soul and with all your mind.' 38 This is the first and greatest commandment.
NIV Mark 12:29 "The most important one," answered Jesus, "is this: 'Hear, O Israel, the Lord our God, the Lord is one. 30 Love the Lord your God with all your heart and with all your soul and with all your mind and with all your strength.'
In fact God wanted this relationship so much that He gave His only begotten Son to get it.
NAU John 3:16 "For God so loved the world, that He gave His only begotten Son, that whoever believes in Him shall not perish, but have eternal life.
Aren't we always telling non-believers that our faith is not a religion but a relationship? God created us for this relationship but because of the "fall of Mankind" that relationship has been marred. God is holy and only holy people can have a relationship with God.
NIV Hebrews 12:14 Make every effort to live in peace with all men and to be holy; without holiness no one will see the Lord.
All Believers have heard and believe that God saved them when they heard the gospel and said that little prayer of faith to invite Jesus to be the Lord of their lives. But how many Believers realize that their salvation is actually three-fold. God wants their salvation to be complete which includes making them holy so that they can have a relationship with God forever. So, they were saved at conversion, they are being saved now through sanctification, and they will be saved in their future glorification.
1) Salvation is immediate and instant. Believers change positions at conversion from "slaves to sin" to "slaves to righteousness."
2) Salvation is progressive. Believers are being changed daily through the sanctifying work of the Holy Spirit. God is making them Holy.
3) Salvation is transforming and they will finally be glorified, made completely holy, when they meet Jesus face to face.
The Spiritual Disciplines are given to Believers to make sanctification possible. This is God's way of transforming our character. Sanctification is the process that the Holy Spirit uses to "set us apart and make us holy to God." It is a process that takes place all our lives. The spiritual disciplines allow the Holy Spirit to change our self-centered nature, our character. No Believer will ever know God intimately if they do not put these Spiritual Disciplines into practice.
NLT Hebrews 12:8 If God doesn't discipline you as he does all of his children, it means that you are illegitimate and are not really his children at all.
To help understand how discipline works keep in mind the principle found in Psalm 127:1, God builds and man labors.
NAU Psalm 127:1 …Unless the LORD builds the house, They labor in vain who build it; Unless the LORD guards the city, The watchman keeps awake in vain.
It is like the farmer who cannot grow the grain. The farmer works to provide the right conditions for the grain to grow, but God grows the grain. By practicing the Spiritual Disciplines the believer provides the right conditions for spiritual growth.
Like any farmer knows, in order to prepare the ground it better to have the right tool for the job. God has provided us with the right tool, the Bible. The Word of God helps us by giving us the instructions on how to live a holy, disciplined life. When we respond to the instructions in God's Word we prepare the ground for the Holy Spirit to do His work. When used properly, the Word of God working through the Spiritual Disciplines will help to change the Believer's "knowledge about God," into "knowledge of God." That is, they will grow into a deep, intimate, loving, personal relationship with God.
Every Believer should keep in mind that the enemy, the Devil also knows how important spiritual discipline is. Satan, the Believer's adversary, and all the spiritual forces of evil do not want anyone to hear or receive anything from God. They will use all in their power to keep the Believer from hearing, receiving, understanding, or seeking guidance and knowledge from the Lord.
The three major tools of the Devil are "noise," "hurry," and "crowds." He uses noise to keep Believers from hearing the voice of God and learning to recognize it, to distract Believers from instructions God has for them, and to confuse them and make them believe they are hearing the voice of God when they are not.
The Devil also uses hurry to make Believers ignore their first and most important relationship, to trick them into thinking they have no time for God, to make them do the work God has given them half-heartedly, to lose their commitment to that work and to make them so "busy" for God that they do not spend anytime with God.
Finally, the Devil uses crowds to distract Believers, to put their attention on everyone else but God and to keep them from ever being alone with God. When the Devil can get a hold of Believers and keep them from spending any quality, quiet time alone with God, he has them right where he wants them. He can leave them alone because they are no threat to him.
THEY WILL NEVER GAIN ANY UNDERSTANDING …THEY WILL NEVER GROW TO MATURITY…THEY WIL NEVR HAVE ANY POWER OR AUTHORITY…THEY WILL NEVER PRODUCE FRUIT… THEIR FAMILY MATTERS WILL NEVER CHANGE…THEY WILL NEVER BE AN EFFETIVE WITNESS FOR GOD.
All that will happen to them is that they will become religious Christians. Christians who do everything they are suppose to do physically but never grow spiritually:
NLT 2 Timothy 3:5 They will act religious, but they will reject the power that could make them godly. Stay away from people like that.
While I was in the Men's Home, God led me to this very simple but very important practice. Without even knowing what I was doing, God helped me to discover the value in spending a quiet time alone with Him. Through the years, I have come to realize that a quiet time with the Lord is the most valuable tool I have to build my relationship and life with Him. All other things flow from this relationship, and quiet times alone with God establishes and makes that relationship strong.
God works from the inside out! Paul understood this and it fueled his prayer for the early church. Notice the pattern of his prayer for the Ephesian church. He prays that they would be strengthened in their inner man through the Holy Spirit. Why? SO THAT Christ would dwell in their hearts. Then he reveals what he means by that in the next phrase, it means"…being rooted and established in love…." Paul's first concern for the church was that they would establish a strong, loving relationship with God first, and then, as the letter continues, they would be able to share that love with one another and reap the benefits.
Ephesians 3:14-19 14 For this reason I bow my knees before the Father, 15 from whom every family in heaven and on earth derives its name, 16 that He would grant you, according to the riches of His glory, to be strengthened with power through His Spirit in the inner man, 17 so that Christ may dwell in your hearts through faith; and that you, being rooted and grounded in love, 18 may be able to comprehend with all the saints what is the breadth and length and height and depth, 19 and to know the love of Christ which surpasses knowledge, that you may be filled up to all the fullness of God.
What I discovered is that real prayer means to experience a deep, spiritual and emotional relationship with God. In other words to commune with God. When we come into communion with God He begins to fill us with His life, His thoughts, His desires, His power, His knowledge, His wisdom and His love through His Holy Spirit. Anyone who enters into communion with God soon realizes that prayer is the highest and deepest work that he, or she, can do. By being in communion with God Believers begin to see things from God's point of view and become fellow workers with God.
By learning to spend time communing with God I fell in love with the Lord and grew to cherish that relationship. In fact there was a season when I had stopped serving the Lord and went out to play for a year (one year turned into ten). When I finally came to my senses and returned to God, I realized that more than anything I had missed that relationship between God and myself.
While I was away for those ten years, some changes had taken place in the way Victory Outreach trained people to pray. I remember standing in the class room waiting for the signal to begin morning prayer when all of sudden, this loud Christian music came blasting out of a boom box in the corner of the room. Then when prayer began some of the men were praying very loud, trying to talk above the music. Others were not really praying at all, only singing along with the music, some didn't even attempt to pray ( I think because the whole scene was really strange), while still others, like always, could be found sleeping.
I was very uncomfortable in this new atmosphere, and I found it hard to listen for the voice of God or even to think. I asked the staff what was the reason for the loud music and I was told that it was to set the mood for prayer. Some even said that they could not pray unless they set the mood with music. I didn't understand that at all. Setting the mood in order to pray? I had learned through the years that I could speak to God anytime, anywhere, and any place and never had time to set a mood. I wonder what would happen to our relationships if we had to set the mood before we spoke to our wives, our girlfriends and friends?
Another reason people gave me for turning on the loud music was that they had either heard of or saw leaders in the church (even at the international level) praying with the music. At first this seemed like a very compelling reason but then I remembered that our life style should be guided by Scripture and not our life style guiding Scripture . So I searched the Bible to find examples of people who had to find something to set the mood for prayer (anything). I found that the only thing that set the mood was the location.
Luke 5:16 But Jesus often withdrew to lonely places and prayed.
Mat 14:23 After he had dismissed them, he went up on a mountainside by himself to pray. When evening came, he was there alone,…
Mark 1:35 Very early in the morning, while it was still dark, Jesus got up, left the house and went off to a solitary place, where he prayed.
Luke 6:12 One of those days Jesus went out to a mountainside to pray, and spent the night praying to God.
Acts 10:9 On the next day, as they were on their way and approaching the city, Peter went up on the housetop about the sixth hour to pray.
Luke 9:28 He took along Peter and John and James, and went up on the mountain to pray.
Luke 18:13 13 "But the tax collector, standing some distance away, was even unwilling to lift up his eyes to heaven, but was beating his breast, saying, 'God, be merciful to me, the sinner!'
Acts 16:25 25 But about midnight Paul and Silas were praying and singing hymns of praise to God, and the prisoners were listening to them
In the end I realized that I was going to have to find another way to spend time with God. So I would wake up an hour earlier than the rest of the men in the home and went out to a quiet place in the tent (our sanctuary) and prayed, then I would meet with the others for prayer in the classroom. But I would only pray in my prayer language because there was so much distraction going on around me.
It is not my intention here to advocate that Victory Outreach should change their prayer tradition. Many of my brothers and sisters in the Outreach are very strong Christians with a solid relationship with God and are powerful witnesses for God. In fact what I have learned through these circumstances is that there is no one way to pray, in fact, Scripture is silent about method of prayer. I also know that Christians are the only people who are truly free to worship God as we understand Him. The one truth that stands out is that God is listening and we can learn.
But as a director of the Victory Outreach Men's Re-entry Home in South Central Los Angeles I noticed a danger in this tradition for those who are not truly committed to serve the Lord. Baby Christians or uncommitted Believers could find themselves caught up in the trap of Satan (you remember, the noise, hurry and crowds) and never truly seek a relationship with God. They become "Superficial Christians.''
People can get lost in the church and no one will notice. Most people who call themselves Christian are only as holy as the people around them. So, in the case of the tradition of prayer, a person could do what he, or she, is expected to do and pass the tradition test. That is, they could do all the things that Victory Outreach traditions dictate for good leaders to do and never really have a relationship with God. They could be praying out loud at the prayer meetings, and making all the "alter calls," and standing at the alters to pray before service but never be spending time alone with God. Never communing with God.
Matthew 6:5-7 5 "When you pray, you are not to be like the hypocrites; for they love to stand and pray in the synagogues and on the street corners so that they may be seen by men. Truly I say to you, they have their reward in full. 6 "But you, when you pray, go into your inner room, close your door and pray to your Father who is in secret, and your Father who sees what is done in secret will reward you. 7 "And when you are praying, do not use meaningless repetition as the Gentiles do, for they suppose that they will be heard for their many words.
Prayer is communing with God and to commune with God means there has to be intimacy, a sharing of thoughts and emotions. That means that real prayer is "communication" between God and you. Communication that leads to a spiritual union that we can call 'relationship.'
6 "But you, when you pray, go into your inner room, close your door and pray to your Father who is in secret, and your Father who sees what is done in secret will reward you.
Now here is the key that has kept me and motivates me to get up every morning and spend the first minutes of my day seeking a living, loving relationship with my God, "IF THERE IS NO COMMUNICATION, THERE IS NO RELATIONSHIP!" You see I have come to know that relationship and cherish that relationship very deeply; and in order to keep that relationship going I have to purposely get up each morning and communicate with my God.
Communication is a two way thing. God talks to me and I have to talk back sharing my thoughts and emotions with Him. Which leads us to a second danger I see in the prayer tradition Victory Outreach now practices. Having the music so loud and people praying so loud that the believer never develops an ear to hear the voice of the Lord. Communicating with God implies that when we pray we must take the time to listen. Jesus taught us that we should not just babble on, but talk to and with the Father, praying specific, direct prayers.
7 "And when you are praying, do not use meaningless repetition as the Gentiles do, for they suppose that they will be heard for their many words.
How do we learn to pray specifically? By listening. When we listen the Holy Spirit will guide us into specific prayer for someone or something. Being alone without the distraction of loud music or loud praying helps us to develop an ear that recognizes the voice of God.
By the way, having a quiet time with the Lord doesn't necessarily mean silence. As I said earlier, I talked with God and sometimes I would spend time worshipping Him. But I always take time to listen. God speaks to me either through His Word or that "still small voice" that Scripture tells us about.
Developing an ear for the voice of God has other advantages too. You see I recognize that we do have times of corporate prayer where we are all praying together. Or, sometimes we may be at a rally or standing in a crowded place and we cannot shut out the noise. Well, by developing an ear for the Lord in quiet times, we will be able to recognize His voice when He speaks to us in those type of circumstances.
I am reminded of a story I once read, I can't remember where. It's about an Native American Indian and his friend who were walking down the streets of New York City.
As they were walking the Indian suddenly stopped and said, "Listen, do you hear that?" His friend said, "Hear what?" "A cricket, I hear a cricket," the Indian said.
His friend replied, "A cricket! How can you hear a cricket in the middle of downtown New York. There is traffic and people making noise everywhere! How can you be sure you hear a cricket?"
"Sshh," said the Indian and he stopped and tilted his head to listen. He walked across the street and began to look around in plants and shrubs near one of the buildings. He put his ear closer to one plant and reached down and picked up a cricket.
He came back across the street with the cricket in his hand and said, "See, I told you I heard a cricket."
"How did you hear that cricket in the middle of all the noise and racket of the city?"
"It's easy," the Indian said, "it's all a matter of what you have trained your ears for. Watch this."
The Indian then reached into his pocket and pulled a small handful of change. He took a couple of quarters out of the change and dropped them on to the sidewalk. Immediately, people on both sides of the street stopped to look to see where the noise came from.
"You see, it is all a matter of what you train your ears for."
God has given us the freedom to worship Him as we understand Him, no other faith has that claim. So it is not my intention to try to change the prayer traditions of Victory Outreach. I just want to share one of the most valuable lessons that I have learned through my 40 years I have known Jesus.
I have had the privilege of experiencing the powerful and life-changing presence of God in many places and many times. Once in the Philippine Island at my conversion; in the Victory Outreach Men's Home at the church on St Louis St.; in the Red Light District in Amsterdam, Holland; on the campus of Vanguard University in Costa Mesa, California; in a flatbed outreach at VO South Central; and even at VO Santa Ana during a couple of prayer meetings. But I have also had many more powerful, life-changing experiences with God in my quiet time with the Lord.
A person who has developed a habit of communing with God every day can take that habit with him where ever he goes and use it whenever he wants to use it; and it can never be taken from him.