Your Experience On the Cross Scripture Reading–Ps.22:1-5 There's...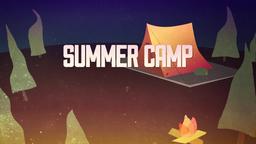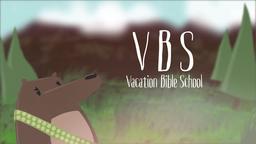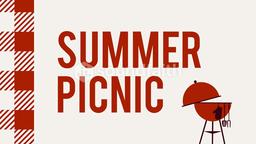 Your Experience On the Cross
Scripture Reading–Ps.22:1-5
There's an old hymn that starts like this: "There's life in a look at the sacred cross." Why is there life in a look at the cross? What does it mean to "look at the cross"?
There is life because of the One who was on the cross. Jesus, the Savior, was tortured and died on a cross. He died for you. That is, He died in your place. He who has the authority to condemn you to death received your condemnation and the punishment for that condemnation in Himself. The experience of the cross is your experience. It's not that it's supposed to be your experience, rather that Jesus' experience was in fact your experience: The one you deserve, the one I deserve. It is the experience we need.
The Scripture reading begins saying: " My God, My God, why have You forsaken Me? Why are You so far from helping Me, And from the words of My groaning? O My God, I cry in the daytime, but You do not hear; And in the night season, and am not silent." [or "find no rest."]
Have you ever felt that way? Have you felt that God has forsaken you? You know intellectually that God has never abandoned you, but you have felt that way. Maybe you feel that way right now. It's possible that you are even at this very moment going through that kind of experience. Your emotions have, so to speak, betrayed you. Your feelings have turned against you. David the Psalmist explains his feelings of desperation, but he doesn't end there, he doesn't stay there.
After expressing total exasperation with God, he continues: "But You are holy, Enthroned in the praises of Israel. Our fathers trusted in You; They trusted, and You delivered them. They cried to You, and were delivered; They trusted in You, and were not ashamed."
What would it be like to have the experience of another person? What would it be like to live in the skin of another person?
John Howard Griffin [1920-1980, slide], a white journalist and author, wrote a book titled Black Like Me. It was published in 1961. The book was the result of a personal experiment where he took a medication to darken his skin to look black. He was under an ultraviolet lamp up to 15 hours a day. When his skin was beginning to darken, he started to travel by bus, on foot, and by hitchhiking. For 6 weeks he traveled through the southern states where he exposed himself voluntarily to the mistreatment that African Americans suffered simply because of being dark skinned. When he returned to his normal color, he returned to his home. When his book was published, he received death threats and for a time moved to Mexico with his wife and children.
This European American man, who sympathized with the African American condition in the United States at that time, entered into the experience of blacks of the human race for 6 weeks. But God entered into the experience of the human race for over 33 years, and even today He continues with a human body, though glorified.
Jesus invites you to your experience on the cross. Mark 8:34 says: "When He had called the people to Himself, with His disciples also, He said to them, 'Whoever desires to come after Me, let him deny himself, and take up his cross, and follow Me.'"
What was Jesus' experience on the cross? Isaiah 53 describes for us the sad situation of the life of Jesus and the culmination of that intimate encounter with our pain in the suffering of Gethsemani and the torture on Golgotha. [Reading and commentary. NKJV Notes: Grief lit. sickness; bruise lit. crush; v.10. pleased lit. delight].
Illustration: A little girl was about to go through an operation. Mother was in tears and sobbing. Dad, though in tears, had a smile on his face. The surgeon asked the little girl how she was feeling. She said she was OK. The surgeon asked her why she was OK. She said, "Because Daddy has a smile on his face." "And why does that make you feel OK?", he asked. "Because if Daddy has a smile on his face, that means something good is going to happen."
God was pleased, delighted, with unfairly putting Jesus through such physical torture and emotional suffering because He knew something good was going to happen. That good is our salvation. He'll be able to take us to Heaven when Jesus comes with His angels to take us to be with Him. Mt.24:30-31.
What were the drops that filled Christ's cup? The suffering of pain, shame, rejection, contempt, disgrace, bitterness, disappointment, disillusion, grief, anguish, affliction, frustration, anger, hostility, humiliation, distress, despair, hopelessness, depressing sadness, the sense of feeling dirty after having been the victim of sexual abuse, or the sense of guilt and filth for having knowingly participated in sexual sins, the rebellion that you have in your mind and heart. That filled Christ's cup. But it's worse still.
Not only did He feel all of your degrading feelings, but He felt all the emotions of each one of us one after the other, time after time, after time, after time, a continual drip, till it became sheets of rain pouring down on no umbrella, a flood without an arc to protect Him until He drowned. He died of a heart that humanly could simply take no more.
This was the torture of Christ on the cross, and He invites you to take that cross. He invites you to surrender your pain to Him, your feelings of vengeance to Him, the hate that you hold in your chest, and He invites you to trust in Him that He will give you justice, He will take vengeance. Romans 12:19 says, " Beloved, do not avenge yourselves, but rather give place to wrath; for it is written, 'Vengeance is Mine, I will repay,' says the Lord."
But the experience of the cross asks you not only that you carry the suffering of denying yourself. The thing that it demands the most, the most difficult thing of all is that it demands that you trust in God in spite of all of that.
Deuteronomy 32:20–"And He said: 'I will hide My face from them, I will see what their end will be, For they are a perverse generation, Children in whom is no faith.'"
Psalm 143:7–"Answer me speedily, O LORD; My spirit fails! Do not hide Your face from me, Lest I be like those who go down into the pit."
When the Bible talks about saving faith, it is not talking merely about believing in the existence of God. It's not simply about whether God exists or not. Satan knows without a doubt that God exists and he trembles before the Creator. It's about something much more profound. In Bible faith, there is no longer any doubt about whether God exists. Faith is not only the certainty of the existence of God, rather Bible faith affirms that one can trust God absolutely. Satan knew without a doubt about the existence of God, but Satan stopped trusting in God.
Can you trust in the Lord? Is He worthy of your trust? Does God deserve your loyalty? Can you with certainty have a good concept of God?
The other opposite question is this: Can one have confidence in Satan? Can you be loyal to the devil? Does the dragon deserve your devotion? Can you place your trust in the serpent? The great controversy, in a nutshell, is simply about this question: Do you trust God or Satan? That's it.
It began with a binary issue, that is, one with only two mutually exclusive elements–
God had said: "Of every tree of the garden you may freely eat; but of the tree of the knowledge of good and evil you shall not eat, for in the day that you eat of it you shall surely die."
But the serpent said: "You will not surely die."
Faith, trust, loyalty, conviction, certainty, complete assurance and certitude regarding the character, ability, strength, or truth of someone or something. That is biblical faith. When I say that I have faith in the heavenly Father, I am saying that I am loyal to Him, that I can trust in Him, that He is worthy of all confidence, that He would never fail me. Have you felt that God has failed you? I have felt that way. But when I look at the crucified One, I reconsider, I come to my senses. I realize that I have to go through the pain of feeling that God has failed me while continuing to trust Him because, in the end, God will fix everything. I have to have patience so that, with my last words, I may say: Into your hands I commend my spirit.