SA LEADER OF IMPACT STUDY TEXT: Act 11:22-30...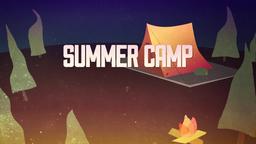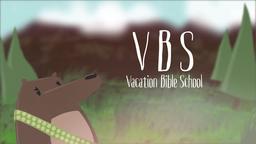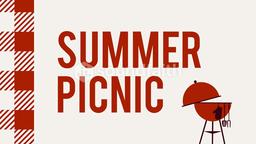 A LEADER OF IMPACT
STUDY TEXT: Act 11:22-30
The qualities observed in Barnabas:
1.When the church needed to send somebody, he was reliable and trustworthy person.
2.A man that will rejoice in great things done by others.
3.A man who is close to God and desire others to come closer to him.
4.A man whose ministry expanded the kingdom of God.
5.A man with great interest in a new convert, and will labour to develop them.
6.A faithful man in church meeting and activities.
7.A man of great integrity, trusted with even financial and material things.
The qualities were seen and possible in Barnabas because:
1.HE WAS A GOOD MAN.
-There are two ways of looking at a good man.
1.Character: A man can be said to be good if he is well behaved. A good man is a man of good character.
2.Skill: A man can be said to be said to be good if he is skilled and put excellence to what he does.
A.CHARACTER
-Your greatest impact is not in what you teach or say, but in who you are.
-Your greatest weapon of impact is your lifestyle or your character.
-Our lives preach louder than our sermons.
-Both character and charisma are needed, but the foundation is character.
-Living by the truth, honesty, integrity and transparency. 1 Pet.1:15
-We need to daily humble ourselves in fervent prayer to be sanctified, refined and purified.
-We should not be enticed by inordinate desire for success: fame, money, large congregation, that we care nothing about our true condition.
Features of the Good life.
1.Yieldedness to God: surrender all to the will of God Rom 12:1
-The war against self is the greatest war confronting us.
2.Being clothe with humility.
3.Possessing love 1 Cor. 13:1
-That is pure, peaceable, easy to be enlrealidful of God fruits Matt 22:37-40
4.Disciplined both at home and outside.
-We must live as role models that people can emulate and follow and not miss God.
-Guide jealously your hour of prayer and bible study and self-examination let nothing compete with them.
-These are the factors determining how far you can go. This is were you receive spiritual strength and favour with God.
B.SKILL OR COMPETENCE
-You must strife to become skillful in what you have been called to do.
1.Catch clear revelation of what you have been called to do.
-Vision must be clearly defined. It comes as revelation, passion, burden, ideal and instructions.
2.Prayerfully seek divine strategy.
3.Be structured – Get God's structure.
4.Engage in life improvement action.
-Study, attend courses, seminars and conferences.
-Life improvement is a lifelong journey.
-Learn from others, from your mistakes and experiences.
-Read books and materials, seek information, ask questions, seek counsels and receive mentoring.
5.Be creative: creativity is the spice of life.
-Engage in thinking through what you do.
-Thinkers are finder. You will receive or discover ideas that can bring improvement on what you do.
-Visit what others are doing and get ideals for improvement, don't be a copy cat.
6.Make room for change: life is dynamic.
-The true evidence of growth is change. There can be no growth without change.
-Change is inevitable if you will start relevant.
-There must be a process of review and revision of what you do. Without change stagnancy is imminent.
7.Pursue Excellence: Ask for the spirit of excellence Is. 11:1-2
-Do whatever you choose to do with the best of your ability.
-Have hatred for mediocrity, don't follow the multitude, raise and standard for yourself.
-Daily little, little improvement in what you do is the key to excellence.
-Excellence is the hallmark of God's work Phil. 4:8
8.Commit to faithful men 2 Tim. 2:2
-Delegate, don't try to do everything alone.
-Don't hand off. People don't do what you expect, they do what you inspect.
2.FULL OF THE HOLY GHOST.
-The mighty third person of the God head.
-The executors of God's purposes.
-He is the initiator and enabler and director of kingdom work.
-The minister must operate completely in the power of the Holy Spirit. He empowers the work. Acts 1:8
-Growth is the act of the Holy Spirit Acts 2:17-18
3.FULL OF FAITH.
-It is our faith that releases the grace of God.
-Whatever we can believe God for truly, God releases his grace or ability to accomplish. Rom 4:16