MEETING YOUR HUSBAND'S NEEDS Study Text: Titus 2:...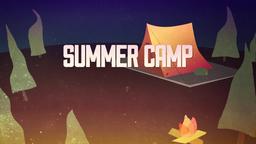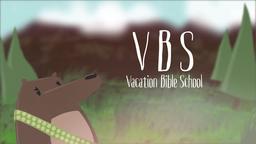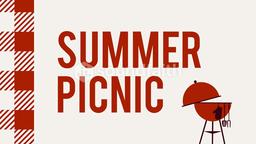 MEETING YOUR HUSBAND'S NEEDS
Study Text: Titus 2: 3 - 5
- Older women have been instructed by God to teach the younger women to love their husbands.
- When Paul instructed Titus to teach the younger women to love their husbands, he was implying it was something to be taught.
- Well, what kind of love can we teach? The Bible is full of it. It's called "agape." It's a way of action not a way of feeling. It's a love that must be learned because it's not natural. It must be taught.
- God has placed in each of us certain needs which must be met in order to sustain a lasting relationship. The goal in a marriage is to fulfill your mate's needs - because that is what love does. If we are to fulfill those needs, we must understand what they are.
What Are Your Husband's Needs?
I. Sexual Fulfillment
- Top of the list of needs for men. God made him with that need, and he equipped you to be a perfect help suitable for that need.
- How faithful are you as far as sexual needs are concerned?
- 1 Corinthians 7 when he says, "the wife does not have authority over her own body, but the husband does. And likewise the husband does not have authority over his own body, but his wife does. Do not deprive one another, except with consent for a time that you may give yourselves to prayer; and come together again so that Satan does not tempt you because of your lack of self-control."
- Satan always seems to know our weakest moments. Didn't he wait until Christ had been without food for forty days before he suggested bread for Him?
- Even so, with unmet sexual needs, Satan is aware and is ready and able to provide an unlawful fulfillment for those needs. If you would love your husband, seek to fulfill his needs. That's how love acts.
II. An Attractive Wife - Physically, Spiritually, Emotionally
A. Physically - Stay the girl he married. Don't forget what attracted him to you.
- If physical beauty is an important part of being an attractive wife to him, then do your best. An attractive spouse is more important to men than to women. Possibly because men are visually stimulated.
B. Spiritual and emotional beauty. (Most important.) - 1 Peter 3 describes the beauty that is of great value and it is the beauty found in a gentle and peaceful spirit.
- Peter explains that holy women of old adorned themselves, being submissive to their husbands, as Sarah obeyed Abraham, calling him "Lord."
- Being submissive implies that you understand that God placed the reigns in your husband hands, not yours. It is realizing that by attempting to take the reigns by nagging, manipulation or fits of rage, you are denying the authority given by God to the husband.
- The Proverb writer said, "It is better to dwell in the corner of a house top than in a house shared with a contentious woman." Or, "It is better to dwell in the wilderness than with a contentious and angry woman."
III. Companionship
- Make him your best friend. Remember when you were dating and you did all sorts of things that you would never have chosen to do alone, just to be with him?
- God didn't make another man for Adam just so he could have companionship at a football game. He created woman as suited to be man's best friend.
- Make memories together. The more memories shared, the stronger the bond. Memories not shared with you are shared with someone else.
- A mistake that young parents make is forgetting each other's need for companionship when children come along. Children's wants and needs may begin to take precedence over our husbands' needs.
- While wanting our children to excel and be fulfilled and maybe even to fulfill some unmet need from our childhood, we leave our husbands alone with an unmet companionship need. At least for awhile...
IV. Admiration and Honor
- Honor is due to the head simply because it is the head, if for no other reason. Remember, God placed the reigns in the husband's hands because of seniority of creation and the deception of the woman. To the woman He said, "Your desire shall be to your husband, and he shall rule over you."
- Your responsibility is to make your desire be to your husband and to give him the honor due to a head. If we can accept that Christ is the head of the church and we are to honor Him and be subject to Him, then realize that Paul says in this same way husbands are due that same honor as our heads.
- Honor demands respect. It is not belittling, criticizing, and complaining about what your husband doesn't do or what you want him to be. It's not making him over to suit your needs. It's accepting him the way he is, the way you married him.
Conclusion:
- Jesus left us an example of self-sacrificing love. The glories of heaven were His, but He didn't consider it a thing to be held onto at all cost because He had a goal to accomplish - someone else's good.
- Jesus endured because of the joys set before Him. He could see the end of the picture even from the beginning. Joys await the wife who learns to truly love her husband. The proverb writer says, "Every wise woman builds her house, but the foolish pulls it down with her hands."
- Think of love as being bricks which we stack, one on top of the other, until a beautiful house is built in which her husband, children, and grandchildren can rest. A house in which all who come under the shelter of her roof find joy and peace.
- Contrast that with the foolish woman who day by day with her unkind words, jealousy, nagging, fits of rage, and belittling her husband, takes one brick after the other down. Until one day she looks at her house and no longer sees a thing of beauty, but a pile of bricks.