PRESSING FOR THE PRIZE Study Text: Phil. 3:...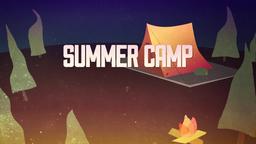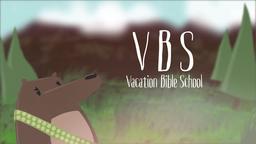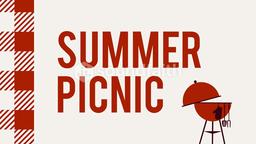 PRESSING FOR THE PRIZE
Study Text:Phil. 3: 12 – 14
Introduction:
-The dawn of a new year is usually a time of hope and ambition, of dreams for the future and thoughts of a better life. But it is a long time since many of us looked forward to the new year with such anxiety, even dread.
-Even though the Bible says "Do not be anxious about anything" (Philippians 4:6), most of us are anxious about something
- Against the prevailing uncertainty in these early days, we have a clear reminder from our Lord in Matthew 6:27,
-"Who of you by worrying can add a single hour to his life?" Think about it. Can you add an hour to your life by your worry? No, but your worry may actually shorten your life by causing so much stress that your health breaks down.
- Jesus gave us this practical admonition that seems well-suited for these days:"Do not worry about tomorrow, for tomorrow will worry about itself" (Matthew 6:34).
-You've got plenty of trouble right now. Why borrow trouble from tomorrow? There are at least seven reasons why worry is counterproductive:
It wastes time that could be spent in better ways.
It focuses on the problem, not the solution.
It causes us to assume responsibility that belongs only to God.
It paralyzes us with fear.
It saps our joy.
It drains our energy.
It keeps us sidetracked when we could be doing God's will.
-If we want to get off to a good start this year, we need to begin in the right place. Our text helps us at the level of personal motivation by revealing the heart of our faith.
I. A Humble Evaluation
"Not that I have already obtained all this, or have already been made perfect" (v. 12a).
-There is a refreshing honesty about these words. If anyone had reason to brag about his accomplishments, you would think it would be the Apostle Paul. But he doesn't do that.
-Despite having met the Lord on the Damascus Road, despite having preached across the eastern Mediterranean region, despite being an apostle called by God, despite writing letters inspired by the Holy Spirit, despite all that he had endured, he does not brag about anything he has said or done.
-He knows that he is a sinner saved by grace. In another place he even calls himself the "chief of sinners" (1 Timothy 1:15). Despite all that he had done, he makes no claim of being perfect or having arrived in his own spiritual journey.
-Notice that Paul plainly says, "I have not yet obtained." One translation says, "I do not claim that I have already succeeded."
- It's easy to become insensitive to sin because you think you are above it. Sin is so much with us that even our confession contains within it the seeds of our next transgression.
-Were it not for grace, none of us could ever stand before the Lord.
-The only thing that keeps us going is this. Jesus is a wonderful Savior, and he is everything we are not.
-The supreme purpose of my life is to discover His purpose for me!
-He is strong. He is wise. He is good. He is holy. He is righteous. He is loving. He is merciful. He is the way, the truth, and the life.
-And he is all these things all the time far more than we can imagine.
II. A Holy Aspiration
"But I press on to take hold of that for which Christ Jesus took hold of me" (v. 12b).
-Pause for a moment over that last phrase: "Christ Jesus took hold of me." The whole Christian life can be found in those six words.
- Christ found me. Christ saved me. Christ has a purpose for my life.
-The supreme purpose of my life is to discover his purpose for me!
1. It takes a lifetime.
2. It involves hard work and concentration (I press on....).
3. It leads to progressive growth in grace.
4. It develops the character of Christ in me.
III. A Hearty Determination
"But one thing I do: Forgetting what is behind and straining toward what is ahead" (v. 13).
-Note the fierce concentration implicit in the words "one thing I do." Here is a secret that applies across the board
-. To excel in any area of life, a person must say, "This one thing I do," not "These 20 things I do." A single-minded focus in any endeavor generally wins a great reward.
-Greatness in any arena comes to those who can say with the Apostle Paul, "One thing I do."
- In his case, it meant looking to the heavenly goal of winning the prize. That phrase covers all that God has for us when we finally stand before Jesus Christ and hear him say, "Well done, good and faithful servant. Enter into the joy of the Lord."
-Most of us would rather say, "Many things I do" and it would be true because we are fragmented people. But Paul (who was the consummate man of action) could truthfully say, "One thing I do."
-Perhaps it would be good for each of us to look in the mirror and ask, "Do you know what you are doing?"
-Paul clarifies his purpose with two key phrases:
A. Forgetting what lies behind.
-Surely this is a good word for a new year. What are we to forget?
1. Our worries. 2. Our fears. 3. Our failures. 4. Our victories. 5. Our defeats. 6. The attacks of our enemies. 7. The praise of our friends.
-Let us lay aside even the accomplishments of the past year, our claim to fame, our name in the lights, the good things we think we have done, the stuff we do to make the world glad that we get out of bed in the morning, all the things we brag about, all the medals and honors and all the awards.
-Whatever happened in 2012, you've got to let it go. As long as we're looking back, we can't move forward.
B. Pressing on to what lies ahead.
-The attitude of the child of God every single day must be "Lord, I am ready to go wherever you lead, no matter where that takes me."
- So many of us make our list and say, "Lord, if you don't mind, I'm busy today so could you just initial this at the bottom, and I won't bother you anymore." But that's not how it works. -When people ask about the "secret" of God's will, it begins in the morning when you say, "Lord, let me take the next step with you today."
IV. A Heavenly Inclination
"I press on toward the goal to win the prize for which God has called me heavenward in Christ Jesus" (v. 14).
-In the spiritual life, direction makes all the difference. True believers aren't in heaven yet, but they aim their steps in that direction.
-In Paul's case that involved both a sanctified forgetting and a resolute pushing forward.
-Paul said, "I haven't arrived yet, but I'm still climbing!" If he were here today, he would say, "Press on!!!!"
-It's not enough to start well. You also have to end well. The chief problem of the church today is that we have too many "amateur Christians." They are like the man who jumped on his horse and rode furiously in all directions.
-Let us consider three questions for our help in this study:
1. What is the goal of your life?
2. Why do you get up in the morning?
3. Why are you still here?
Fear Not
-No one can say with certainty what the new year will bring or if we will even be here twelve months from now. But that thought should not alarm us in any way. To all our -worries the Lord says quite simply:"Fear not."
-Will things get worse? Fear not.Will I lose my health? Fear not.
Will I get cancer? Fear not. Will I keep my job? Fear not.
Will my loved ones undergo hardship? Fear not. Will my investments collapse? Fear not.
Will I run out of money this year? Fear not. Will tragedy strike in my family? Fear not.
Will my children disappointment me? Fear not. Will others ridicule my faith? Fear not.
Will my cherished plans come to nothing? Fear not. Will my dreams turn to ashes? Fear not. Will I face death this year? Fear not.
We of all people ought to be optimistic as we face a new year. We have a great future because we have a great God.