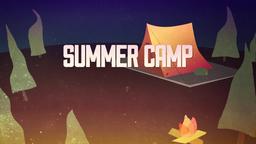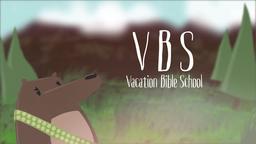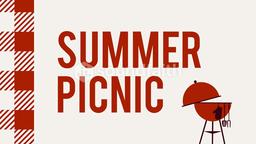 "This same Jesus, who has been taken from you into heaven, will come back in the same way you have seen him go into heaven." Far be it from me to quibble with the angels, let alone the Holy Spirit who inspired Luke to preserve the angels' words, and yet, the words of John before us tonight, equally inspired, tell us just how Jesus will come back, and it doesn't sound quite exactly the same. John writes in Revelation 19:
"I saw heaven standing open and there before me was a white horse, whose rider is called Faithful and True. With justice he judges and makes war. His eyes are like blazing fire, and on his head are many crowns. He has a name written on him that no one knows but he himself. He is dressed in a robe dipped in blood, and his name is the Word of God. The armies of heaven were following him, riding on white horses and dressed in fine linen, white and clean. Out of his mouth comes a sharp sword with which to strike down the nations. "He will rule them with an iron scepter." He treads the winepress of the fury of the wrath of God Almighty. On his robe and on his thigh he has this name written: KING OF KINGS AND LORD OF LORDS."
As I said, I'm not quibbling with the angels, or the Holy Spirit. Nor do I think they were wrong, or mistaken, or misguided, or some such thing, as modern Bible critics do. No, the angels were correct. Jesus will descend in the same way He ascended. He will descend from the sky, from heaven. He will return, personally. And it will be the God-man, Jesus Christ, the very same Jesus these apostles knew. With one mighty difference. He left ever so quietly. He will return ever so violently and victoriously.
Maybe this stands behind those mysterious words that Luke and Mark record about the Ascension. Luke writes in his Gospel, "Then they worshiped him and returned to Jerusalem with great joy." Really? Great joy? I think we've ended up mentally picturing the disciples deflated as they look into the sky and realize, "He's gone. He's really gone." No such thing. They saw Him go and rejoiced, praising God, worshiping Jesus all the more! In Acts, Luke says, "Then they returned to Jerusalem…. They all joined together constantly in prayer." Mark tells us that after the Ascension "the disciples went out and preached everywhere."
No fear. No shame. No disorganization. Just mission. For while John hadn't yet seen the vision of the Rider on the white horse, the disciples began to grasp it. As you read Acts you get no sense of the cowering disciples of Easter locked room. Luke shows you confident, powerful men defying everything the devil had as they preached about the risen and ascended Christ, the Christ "who will come again to judge the living and the dead."
A truth they knew full well. Remember, Jesus spent the days between resurrection and ascension teaching the disciples, opening their minds to understand the Scriptures. Perhaps He reminded them about those words we find in Matthew 25: "When the Son of Man comes in his glory, and all the angels with him, he will sit on his throne in heavenly glory." And in the reminding, He made it clear how He would return. Maybe He used the words of Isaiah 63 as He filled in those blanks:
Who is this, robed in splendor, striding forward in the greatness of his strength? "It is I, speaking in righteousness, mighty to save." Why are your garments red, like those of one treading the winepress? "I have trodden the winepress alone; from the nations no one was with me. I trampled them in my anger and trod them down in my wrath; their blood spattered my garments, and I stained all my clothing. For the day of vengeance was in my heart, and the year of my redemption has come. I looked, but there was no one to help, I was appalled that no one gave support; so my own arm worked salvation for me."
When John saw what he saw in Revelation, it didn't blindside him. This vision of Jesus on His white horse, Jesus trampling the nations, Jesus covered in his enemies' blood, Jesus pouring out the wrath of the Father, Jesus hating sin and sinners, Jesus violently ruling and reigning – none of this shocked John.
Though maybe it shocks us. We're used to thinking of Jesus as the Lamb of God, the Friend of sinners, the One clutching babies to His breast in blessing: Jesus the Kind, Jesus the Tender. In fact, many emasculate Jesus altogether and make Him really more Jesus the Wimpy and Weak, a touchy-feely kind of Jesus. A soft Savior.
That's not the Christ of Scripture. When Jesus returns "in the same way we have seen him go," both Matthew and Revelation tell us that all the nations will mourn, because on Judgment Day Jesus comes – gasp! – to judge, "the living and the dead."
It will be a fearsome thing to behold. He comes on a powerful war horse, with eyes blazing fire, wearing all the crowns of all His kingdoms. He comes splattered in blood. He comes at the head of a vast army. A sword from His mouth strikes down the nations and in His hand He carries an iron scepter, so that, as Psalm 2 says, He can "dash them to pieces like pottery." No wonder David goes on in that psalm to say: "You kings, be wise, be warned you rulers of the earth. Serve the LORD with fear and rejoice with trembling. Kiss the Son, lest He be angry and you be destroyed in your way, for his wrath can flare up in a moment."
In Revelation 19 we get this vision of the coming Christ. He left quietly, among His own apostles, with very little fanfare. No angel hosts, no trumpets, nothing. Just ascending. But He will return to destroy all the enemies of the Church. The Papal Antichrist gets thrown down from his Vatican throne and devoured by the nations. The devil's allies in secular governments and false religions have their flesh eaten by the buzzards. The devil himself gets hurled back into hell for eternal punishment.
This is not the God of Tolerance our world would have us believe in. This is the God who punishes sin and sinners. He doesn't coddle or accommodate. He doesn't see many paths to the same truth. He doesn't rewrite the laws of morality to suit his own purposes. This is the God of the Battle Hymn of the Republic: "Mine eyes have seen the glory of the coming of the Lord, he is trampling out the vintage where the grapes of wrath are stored; he hath loosed the fateful lightning of his terrible swift sword, his truth is marching on." Christ comes as the Rider on the white horse, bent on destruction, the Agent of God's wrath. He will shed the blood of sinners for all eternity.
A terrifying vision. No wonder all the nations mourn. This is not a Jesus that we often think about, perhaps even we say, "This isn't the Jesus that I know and love." And yet it is. Go back to those words of Isaiah 63 which clearly lay behind this vision: "The year of my redemption has come. I looked, but there was no one to help, I was appalled that no one gave support; so my own arm worked salvation for me." At the end of Psalm 2, after the terrible warning about a Son whose anger we must avoid: "Blessed are all who take refuge in Him."
The same Jesus who left comes back. John calls Him: "Faithful," "True" and "The Word of God." When He comes, we will look upon the One we have pierced with our sins, the One pierced for our transgressions, yet we will take refuge in Him, because He is faithful. Born under law, He redeemed those under law. He is true: though without sin, He became sin for us. He is the Word of God, the Word who became flesh and dwelt among us, died among us, for us. And when we see Him coming we can lift up our heads, "because your redemption is drawing near," bringing you what He won by dying and rising: life, life to the full!
Jesus' judgment is two-sided. On the left stand the goats condemned to eternal punishment, crushed in God's winepress. To them Jesus says, "Depart into hell." On the right, stand the sheep, the believers, those whom the Spirit called, gathered, enlightened. To them, Jesus says, "Come." To them He gives fine linen to match that of His heavenly armies. And that linen gets washed in the blood of the Lamb and comes out purified, because He worked your salvation with His own arm, that arm that was nailed to a cross. And on Judgment Day He comes to usher you into that salvation. He comes as King and Lord of all, to destroy the enemies, especially the last enemy, death. He comes to fulfill the words of Psalm 23: "You prepare a table before me in the presence of my enemies." And God's enemies, our enemies, can do nothing. Ever again.
By faith, faith in Christ, we stand on the right side of this righteous war. We stand on the side of Christ, brought there by the Spirit, uniformed in the blood of Christ at our Baptism, maintaining our strength with the rations of His body and blood in the Sacrament. And while God's grace is most certainly enough to get us through our days, days when the devil seems to win, we still say, "Come, come quickly, Lord Jesus, please, now, soon! Just as you left, come again!" Because we can't wait to see this not quite the same Jesus, a Jesus we can hardly imagine, the One dead, but now alive.
And thus, at Ascension, like the disciples, we rejoice, we pray, and we preach. About Jesus, who is coming to judge the living and the dead, and who will give us life in the world to come. No, it won't be quite the same, it'll be better. Amen!