Holiness: Newness of Life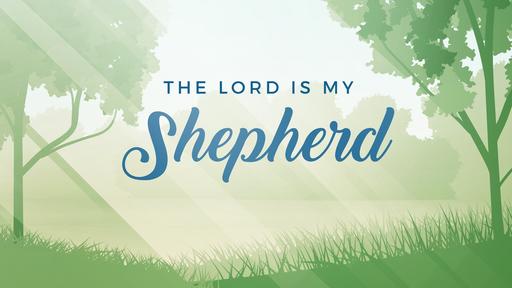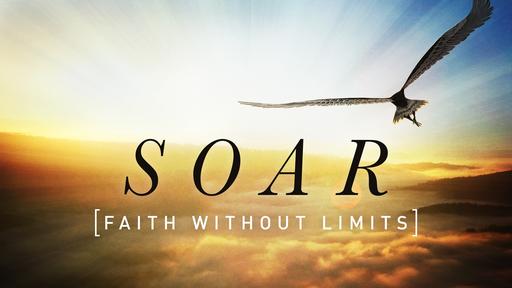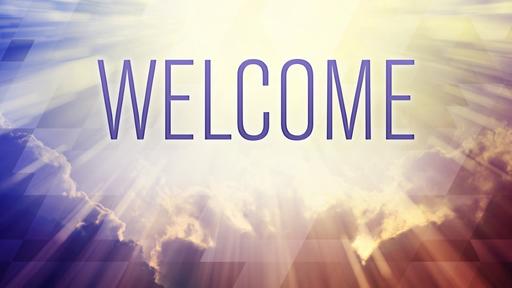 Remember: God alone is HOLY, Holiness comes from God; therefore, only that which is separated unto the service of God can be considered Holy.
Is our life, walk, conversation a true witness to our profession of being in Christ? Or in other words, do we walk in newness of Life which is a reflection of the Holiness of God working within and being imparted into our being?
In John 17 we read the prayer of Jesus to the Father as he is looking to the cross.
Jesus performed all the will and work of the Father. Completely surrendered to God's will. A life utterly Holy. His was a life on this earth entirely given to the service of God.
We so desperately want Holiness to be a set of rules and regulations that we can just tick off one by one to be able to declare, "see- I am holy". While we most assuredly DO have commandments given, and there ARE rules to be adhered to; a life holily lived is much more than a life lived according to a particular set of laws.
We know that God is Holy. Man is not. We are a fallen creature. Do to the introduction of sin into our very nature we experience a complete and utter separation from God and this for eternity. God in His predetermined WILL laid forth a plan from before the foundation of the world to bring salvation and reconciliation back to man through the atoning death of Jesus, the only begotten (the unique) Son. A death despicable and accursed on a cross in humiliation, suffered to redeem man back into fellowship with God. It is known that this is the expressed plan, purpose, and will of God. It is also made known that this is the ONLY way into fellowship with God. We Christians accept and celebrate this plan of salvation. We receive the gift of salvation looking forward to the promise of eternal life. That state of infinity spent in a place where time does not exist, rejoicing in bliss and everlasting joy, eternally holy in the light and presence of God.
But wait, is that the precise spot where eternal life begins? Once we enter into the Kingdom of Heaven, once we inter into an "inheritance incorruptible, and undefiled, and that fadeth not away, reserved in heaven" (1Pe 1:23) we know that at this point we are changed, made perfect… What need is there then (at that time) for holiness in the manner we have it now?
Perhaps we need to understand that death is not the moment when eternal life begins and that holiness is not just conforming to a set of standards.
Earlier I stated that we want so desperately for holiness to be a set of rules and regulations that we can just tick off, but the deeper truth is, we in our corrupt nature want holiness to not only be a list of rules to be performed (and catalogued as having been performed- works based salvation) but, a list that is one we can pare down and change at our whim.
What!?! We don't do that! Sure we do, we do it all the time and with every institution of God.
In Genesis 2 God instituted marriage to be between one man and one woman, by Genesis 4 man was taking to himself multiple wives. In Exodus and Leviticus we see in words- many chapters (in time-months into years) where God institutes an organized religion with which man can once again approach and worship God. Yet, almost immediately we are told in Leviticus 10 how Nadab and Abihu (Sons of Aaron) offer a strange fire unto God and are destroyed for it. Time and again God sets forth His Law, His commands and we alter, twist, break and try to do away with them to please our fleshly lusts. Sacraments: baptism, communion, tithe and offerings, service to man and God- changed into something they are not meant to be, or ignored all-together, or replaced with traditions of man set up to replace the Word of God.
These recordings in scripture are not given for naught. Holiness is not required to appease an all-powerful God lording His might over a feeble creature. No! these things are given so that we might be able to approach God- to appreciate, adore and worship Him. Holy living is given so that we might KNOW God. This is the ONLY way to know a HOLY GOD! Scripture is woven intricately together, there are no unnecessary words. The law of God is Holy and good, given for our instruction in righteousness. There is no ordinance instituted by God that does not have meaning- do we understand each and every one of them? No, but that does not negate their being meaningful and needed.
In John 17 we read that awesome prayer of Jesus the Son to God the Father. It is a magnificent prayer, filled with love, life and hope. It gives us a beautiful window into the relationship of the Father towards the Son and vice versa. I would have us see that this is a prayer speaking of IDENTITY.
The Son identifying with the Father as the Son, the Father in the Son, and the Son in the Father offering also that we who receive His word would also be identified in the both of them as well.
We are not "of the world" (John 17:16). We are sanctified by the Word- this must be exhibited in our lifestyle! (John 17.17) To identify with, and be identified with God we must be Holy for He is holy.
Identifying with Christ! With God! Oh, can it be imagined? The law of God, of Holiness is not to constrain but to free and empower! What our sinful nature and wills reject as bondage is the true means to ultimate freedom and to eternal life.
Romans 6:1-4 What shall we say then? Shall we continue in sin, that grace may abound? God forbid. How shall we, that are dead to sin, live any longer therein? Know ye not, that so many of us as were baptized into Jesus Christ were baptized into his death? Therefore we are buried with him by baptism into death: that like as Christ was raised up from the dead by the glory of the Father, even so we also should walk in newness of life.
Romans 6:5-7 For if we have been planted together in the likeness of his death, we shall be also in the likeness of his resurrection: Knowing this, that our old man is crucified with him, that the body of sin might be destroyed, that henceforth we should not serve sin. For he that is dead is freed from sin.
"…by the glory of the Father, even so we also should walk in newness of life."
Romans 6:22 But now being made free from sin, and become servants to God, ye have your fruit unto holiness, and the end everlasting life.
Romans 6:23 For the wages of sin is death; but the gift of God is eternal life through Jesus Christ our Lord.
This study has brought me to one incredibly painful and undeniable conclusion about myself. I love this life too much! Are we to be separated unto God and live a holy life, or will we choose the attractions of this life (of sin) and be separated from God?
In Genesis, while in the garden Adam was told by God;
Did he die physically? (not immediately) But he did instantly die spiritually. At the very moment of his heart's rebellion against the command of God- Adam died. When Adam died in the garden we ALL died in the garden. Forever separated from God. That is the first death. There is also a second death. This body? Do I speak of the physical separation of the spirit from this flesh? No. We will all lay down this corruptible flesh and exchange it for a body that will never perish. The second death speaks of and eternal state of being.
Revelation 2:11 He that hath an ear, let him hear what the Spirit saith unto the churches; He that overcometh shall not be hurt of the second death.
Revelation 20:4-6 And I saw thrones, and they sat upon them, and judgment was given unto them: and I saw the souls of them that were beheaded for the witness of Jesus, and for the word of God, and which had not worshipped the beast, neither his image, neither had received his mark upon their foreheads, or in their hands; and they lived and reigned with Christ a thousand years. 5 But the rest of the dead lived not again until the thousand years were finished. This is the first resurrection. 6 Blessed and holy is he that hath part in the first resurrection: on such the second death hath no power, but they shall be priests of God and of Christ, and shall reign with him a thousand years.
Revelation 20:11 And I saw a great white throne, and him that sat on it, from whose face the earth and the heaven fled away; and there was found no place for them. 12 And I saw the dead, small and great, stand before God; and the books were opened: and another book was opened, which is the book of life: and the dead were judged out of those things which were written in the books, according to their works. 13 And the sea gave up the dead which were in it; and death and hell delivered up the dead which were in them: and they were judged every man according to their works. 14 And death and hell were cast into the lake of fire. This is the second death.
Revelation 12:10,11 And I heard a loud voice saying in heaven, Now is come salvation, and strength, and the kingdom of our God, and the power of his Christ: for the accuser of our brethren is cast down, which accused them before our God day and night. And they overcame him by the blood of the Lamb, and by the word of their testimony; and they loved not their lives unto the death.
Holiness unto God: