Teachings held by a factional religious party which deny some aspect of established doctrine. NT writers give no toleration to heresies in the church.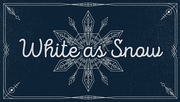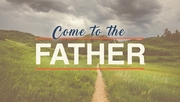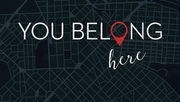 Heresy as deviant teaching
Do not be carried away by varied and strange teachings; for it is good for the heart to be strengthened by grace, not by foods, through which those who were so occupied were not benefited.
I am amazed that you are so quickly deserting Him who called you by the grace of Christ, for a different gospel;
which is really not another; only there are some who are disturbing you and want to distort the gospel of Christ.
For the time will come when they will not endure sound doctrine; but wanting to have their ears tickled, they will accumulate for themselves teachers in accordance to their own desires,
and will turn away their ears from the truth and will turn aside to myths.
Heresies and the factional nature of Judaism
The party of the Pharisees
since they have known about me for a long time, if they are willing to testify, that I lived as a Pharisee according to the strictest sect of our religion.
But some of the sect of the Pharisees who had believed stood up, saying, "It is necessary to circumcise them and to direct them to observe the Law of Moses."
circumcised the eighth day, of the nation of Israel, of the tribe of Benjamin, a Hebrew of Hebrews; as to the Law, a Pharisee;
as to zeal, a persecutor of the church; as to the righteousness which is in the Law, found blameless.
The party of the Sadducees
For the Sadducees say that there is no resurrection, nor an angel, nor a spirit, but the Pharisees acknowledge them all.
On that day some Sadducees (who say there is no resurrection) came to Jesus and questioned Him,
Christianity was perceived as a heresy within Judaism
"But this I admit to you, that according to the Way which they call a sect I do serve the God of our fathers, believing everything that is in accordance with the Law and that is written in the Prophets;
"For we have found this man a real pest and a fellow who stirs up dissension among all the Jews throughout the world, and a ringleader of the sect of the Nazarenes.
"But we desire to hear from you what your views are; for concerning this sect, it is known to us that it is spoken against everywhere."
Heresies within the church
The imposition of Jewish regulations on Gentile converts
Some men came down from Judea and began teaching the brethren, "Unless you are circumcised according to the custom of Moses, you cannot be saved."
Those who desire to make a good showing in the flesh try to compel you to be circumcised, simply so that they will not be persecuted for the cross of Christ.
For those who are circumcised do not even keep the Law themselves, but they desire to have you circumcised so that they may boast in your flesh.
As I urged you upon my departure for Macedonia, remain on at Ephesus so that you may instruct certain men not to teach strange doctrines,
nor to pay attention to myths and endless genealogies, which give rise to mere speculation rather than furthering the administration of God which is by faith.
But the goal of our instruction is love from a pure heart and a good conscience and a sincere faith.
For some men, straying from these things, have turned aside to fruitless discussion,
wanting to be teachers of the Law, even though they do not understand either what they are saying or the matters about which they make confident assertions.
For there are many rebellious men, empty talkers and deceivers, especially those of the circumcision,
Heresies concerning the person of Jesus Christ
For many deceivers have gone out into the world, those who do not acknowledge Jesus Christ as coming in the flesh. This is the deceiver and the antichrist.
Who is the liar but the one who denies that Jesus is the Christ? This is the antichrist, the one who denies the Father and the Son.
Whoever denies the Son does not have the Father; the one who confesses the Son has the Father also.
Beloved, do not believe every spirit, but test the spirits to see whether they are from God, because many false prophets have gone out into the world.
By this you know the Spirit of God: every spirit that confesses that Jesus Christ has come in the flesh is from God;
and every spirit that does not confess Jesus is not from God; this is the spirit of the antichrist, of which you have heard that it is coming, and now it is already in the world.
Heresies concerning the return of Jesus Christ
2 Thessalonians 2:1–2 NASB95
Now we request you, brethren, with regard to the coming of our Lord Jesus Christ and our gathering together to Him,
that you not be quickly shaken from your composure or be disturbed either by a spirit or a message or a letter as if from us, to the effect that the day of the Lord has come.
And Jesus answered and said to them, "See to it that no one misleads you.
"For many will come in My name, saying, 'I am the Christ,' and will mislead many.
"Then if anyone says to you, 'Behold, here is the Christ,' or 'There He is,' do not believe him.
"For false Christs and false prophets will arise and will show great signs and wonders, so as to mislead, if possible, even the elect.
See to it that no one takes you captive through philosophy and empty deception, according to the tradition of men, according to the elementary principles of the world, rather than according to Christ.
But the Spirit explicitly says that in later times some will fall away from the faith, paying attention to deceitful spirits and doctrines of demons,
By this you know the Spirit of God: every spirit that confesses that Jesus Christ has come in the flesh is from God;
and every spirit that does not confess Jesus is not from God; this is the spirit of the antichrist, of which you have heard that it is coming, and now it is already in the world.
We are from God; he who knows God listens to us; he who is not from God does not listen to us. By this we know the spirit of truth and the spirit of error.
Christian opposition to heresy
You therefore, beloved, knowing this beforehand, be on your guard so that you are not carried away by the error of unprincipled men and fall from your own steadfastness,
But have nothing to do with worldly fables fit only for old women. On the other hand, discipline yourself for the purpose of godliness;
For there are many rebellious men, empty talkers and deceivers, especially those of the circumcision,
who must be silenced because they are upsetting whole families, teaching things they should not teach for the sake of sordid gain.
One of themselves, a prophet of their own, said, "Cretans are always liars, evil beasts, lazy gluttons."
This testimony is true. For this reason reprove them severely so that they may be sound in the faith,
not paying attention to Jewish myths and commandments of men who turn away from the truth.
and in their greed they will exploit you with false words; their judgment from long ago is not idle, and their destruction is not asleep.
But even if we, or an angel from heaven, should preach to you a gospel contrary to what we have preached to you, he is to be accursed!
As we have said before, so I say again now, if any man is preaching to you a gospel contrary to what you received, he is to be accursed!
These are springs without water and mists driven by a storm, for whom the black darkness has been reserved.
For speaking out arrogant words of vanity they entice by fleshly desires, by sensuality, those who barely escape from the ones who live in error,
promising them freedom while they themselves are slaves of corruption; for by what a man is overcome, by this he is enslaved.
For if, after they have escaped the defilements of the world by the knowledge of the Lord and Savior Jesus Christ, they are again entangled in them and are overcome, the last state has become worse for them than the first.
For it would be better for them not to have known the way of righteousness, than having known it, to turn away from the holy commandment handed on to them.
It has happened to them according to the true proverb, "A DOG RETURNS TO ITS OWN VOMIT," and, "A sow, after washing, returns to wallowing in the mire."