God is faithful  •  Sermon  •  

Submitted

  •  

Presented

  •  55:14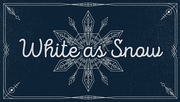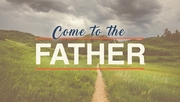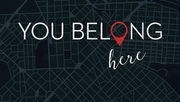 So Moses came and called for the elders of the people, and laid before them all these words which the LORD commanded him. Then all the people answered together and said, "All that the LORD has spoken we will do." So Moses brought back the words of the people to the LORD. And the LORD said to Moses, "Behold, I come to you in the thick cloud, that the people may hear when I speak with you, and believe you forever."
So Moses told the words of the people to the LORD.
Then the LORD said to Moses, "Go to the people and consecrate them today and tomorrow, and let them wash their clothes. And let them be ready for the third day. For on the third day the LORD will come down upon Mount Sinai in the sight of all the people. You shall set bounds for the people all around, saying, 'Take heed to yourselves that you do not go up to the mountain or touch its base. Whoever touches the mountain shall surely be put to death. Not a hand shall touch him, but he shall surely be stoned or shot with an arrow; whether man or beast, he shall not live.' When the trumpet sounds long, they shall come near the mountain."
So Moses went down from the mountain to the people and sanctified the people, and they washed their clothes. And he said to the people, "Be ready for the third day; do not come near your wives."
For thus says the High and Lofty One
Who inhabits eternity, whose name is Holy:
"I dwell in the high and holy place,
With him who has a contrite and humble spirit,
To revive the spirit of the humble,
And to revive the heart of the contrite ones.
"Behold, the virgin shall be with child, and bear a Son, and they shall call His name Immanuel," which is translated, "God with us."
which He will manifest in His own time, He who is the blessed and only Potentate, the King of kings and Lord of lords,
Therefore, since we are receiving a kingdom which cannot be shaken, let us have grace, by which we may serve God acceptably with reverence and godly fear. For our God is a consuming fire.
Now to the King eternal, immortal, invisible, to God who alone is wise, be honor and glory forever and ever. Amen.
Therefore, having these promises, beloved, let us cleanse ourselves from all filthiness of the flesh and spirit, perfecting holiness in the fear of God.
Who may ascend into the hill of the LORD?
Or who may stand in His holy place?
Pursue peace with all people, and holiness, without which no one will see the Lord:
But we are all like an unclean thing,
And all our righteousnesses are like filthy rags;
We all fade as a leaf,
And our iniquities, like the wind,
Have taken us away.
But now He has obtained a more excellent ministry, inasmuch as He is also Mediator of a better covenant, which was established on better promises.
By that will we have been sanctified through the offering of the body of Jesus Christ once for all.