Believe: Summary-Imitate Christ  •  Sermon  •  

Submitted

  •  

Presented

  •  55:27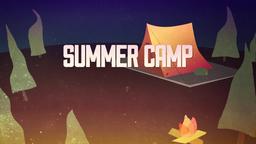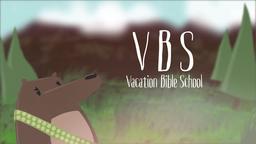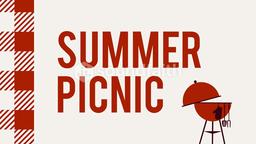 My children, I am again suffering labor pains for you until Christ is formed in you.
And so today, we move to a cruising alttitude to take in how you can help this to happen in your own life. If Paul believed Christ should be formed in us, that we should become like Jesus, and Paul was willing to suffer in order for this to occur in other people, Paul was willing to be poor in order for this to occur in other people, Paul was willing to be put in prison, be mocked, beaten, shipwrecked, ridiculed, chased, stoned and more - all so that people would become like Jesus - then let's take that as a starting point for the seriousness and selflessness necessary for this journey to occur.
Imitate me, as I also imitate Christ.
Paul was so confident in the way he believed and behaved that he could call others to imitate or mimic his ways. Paul believed that if you imitated or mimiced his ways you would by default become like Jesus because Paul was becoming like Jesus.
Can we say that? Can you say that?
Paul repeated this idea in
1 Cor 4:16
;
Philippians 3:17
;
1 Thess 1:6
;
2:14
;
2 Thess 3:7
,
9
.
The writer of Hebrews further exhorts us to imitate the faithful believers throughout history in
Hebrews 6:12
.
And the Apostle John, the closest disciple to Jesus, urges us to imitate Jesus in how we live our lives, specifically he says
The one who says he remains in Him should walk just as He walked.
He fleshes this out further in
1 John 3:16
arguing that we ought to be willing to die for each other, love one another, and support those who live like this (missions).
So to find in the Bible what it means to become like Jesus you have to look at words like imitate (mimic), passages detailing how we "ought" to live, passages that discuss what it means to "follow" Jesus, passages that discuss what it means to live "the way" or the manner in which Jesus lived. All theies various ways of talking about imitating Jesus (these overlapping phrases or common semantic domains) are too numerous for us to examine this morning so we will look at three passages that seemed to be central to Jesus' lifestyle. Just three.
The first passage that Jeuss viewed as central to living a life that imitated God is found in
Dt 6
.
We know this because of what we read in
Mk 12.28-29
One of the scribes approached. When he heard them debating and saw that Jesus answered them well, he asked Him, "Which command is the most important of all?"
"This is the most important," Jesus answered:
Listen, Israel! The Lord our God, the Lord is One. Love the Lord your God with all your heart, with all your soul, with all your mind, and with all your strength.
"The second is: Love your neighbor as yourself. There is no other command greater than these."
The question of which commandment is the first of all? (12:28b) is not about chronology (which was given first?) and not strictly about priority (which is more important than the others?). It has more to do with centrality. Which commandment is at the heart of the law? Which commandment makes the keeping of all the others both possible and meaningful? Which commandment determines the proper application of all the others?
Jesus responds by accepting the scribe's assumption that there is a center to the law. But he also modifies it by clarifying that two commandments are located at the center. The commandments to love God (
Deut. 6:4–5
) and neighbor (
Lev. 19:18
) stand together at the heart of the Torah.
Geddert, Timothy J. Mark. Scottdale, PA: Herald Press, 2001. Print. Believers Church Bible Commentary.
What really matters is the condition of the heart.
What matters is the quality of one's relationship to God. What matters is the quality of relationships within the community and with those in need. Love, not legalism or ceremonialism, is the way of God's kingdom.
Life within God's kingdom depends not just on setting right priorities, but on living them out.
And Jesus (NT) goes directly the
Dt 6
(OT) to teach us about the key to following God and thus imitating Him.
Dt 6
is the key to connecting what we believe, how we behave and who we are becoming; what Jesus/God thinks, how Jesus/God act, and who Jesus/God are.
The intersting thing is that Jesus adds
Lev 19:18
to the Dt passage. We've spent a considerable amount of time in the past on
Lev 19:18
which reads
Do not take revenge or bear a grudge against members of your community, but love your neighbor as yourself; I am Yahweh.
Here, in the center of the Torah, in the central command about living life with others - love them/do what's best for them.
Love and neighbor are as wide-ranging in their scope and meaning in Hebrew as the corresponding English terms. Jesus and Paul were not stretching the meaning of these verses in claiming that all our other duties toward our fellow men were summed up in this command (
Matt. 22:39–40
;
Rom. 13:9
). (Wenham, Genesis NICOT)
Jesus ties this to the passage in Dt because it is a corrollary, it flows from a proper undersanding and living out of
Dt 6
.
The first word in
Dt 6:4
is the word Listen or Hear
"Listen, Israel: The LORD our God, the LORD is One. Love the LORD your God with all your heart, with all your soul, and with all your strength. These words that I am giving you today are to be in your heart. Repeat them to your children. Talk about them when you sit in your house and when you walk along the road, when you lie down and when you get up. Bind them as a sign on your hand and let them be a symbol on your forehead. Write them on the doorposts of your house and on your gates.
The injunction to love was based on the precedent of God's love, which had been shown to the Israelites principally in the Exodus, and, in a larger context, in their election and calling from the time of Abraham.
The people were to think on them and meditate about them, so that obedience would not be a matter of formal legalism, but a response based upon understanding. By reflecting on the commandments, they were reflecting on God's words (6:1); and by understanding the path of life set down by the commandments, they would at the same time be discovering the way in which God's love for them was given expression. Having understood the commandments for themselves, the people were then responsible for their children: you shall repeat14 them to your children (a theme already familiar; see
Deut. 4:9
). The commandments were to be the subject of conversation both inside and outside the home, from the beginning of the day to the end of the day. In summary, the commandments were to permeate every sphere of the life of man.
Whether taken literally or metaphorically, the signs described in vv. 8–9 indicate that the individual (v. 8), his home, and his community (v. 9) were to be distinguished in their character by obedience to the commandments as a response of love for God.
Craigie, Peter C. The Book of Deuteronomy. Grand Rapids, MI: Wm. B. Eerdmans Publishing Co., 1976. Print. The New International Commentary on the Old Testament.
Dt 6
and
Lev 19
delineate a way of living that is careful to keep God as the center of everything, no exceptions!
Jesus brings this front and center in his conversations with the religious people of his day to re-focus the discussion of the law on the heart behind the law. They, like us had become too focused on the rules/laws - not that they aren't important - they are - but they are only important because of the relationships that underly them.
Let's make this really simple, if you ignore all the traffic signals it is people who are going to get hurt - the laws are to protect you and people - that's what all good laws do - and all of God's laws are good.
Why would I not want to help my neighbor? Why would I not want to love and worship the One who created me and everything else?
Jesus shows us that to love God is to follow Him and following Jesus means living
Dt 6:4-9
and
Lev 19:18
. Next week we will have a special Sunday called Freedom Sunday that will focus on injustice around the world and what we can do about it - that will be a hands on practical impetus for you to love your neighbor - in the largest sense - people you may never meet this side of heaven.
Loving neighbors is what Jesus does because it's what God does.
Remember the story that we call the Prodigal Son? It's found in
Luke 15:11-32
When the wayward and rebellious son finally surrenders himself and returns home in humility, his father runs to him, hugs him, puts new clothes on him, and has a party for him. Why?
Out of love! He says the son was "dead and is alive again", he was "lost and is found" (
Lk 15:32
)
But we had to celebrate and rejoice, because this brother of yours was dead and is alive again; he was lost and is found.' "
Now this story was told by Jesus to explain why he hung out with such 'bad' people (sinners). He was ruining his reputation and the 'churchy' people just couldn't understand it. Jesus told this story to teach them that God loves 'bad' people and wants to be with them. He wants them to realize how much he loves them and come back to him and join the celebration.
So how do we build this into our lives? We need to re-center our lives. And we're going to start with a simple step for this week.
I want everyone to participate in this.
We're going to spend time every day focusing on what Jesus said was most important in
Mark 12
.
The Lord our God, the Lord is One. Love the Lord your God with all your heart, with all your soul, with all your mind, and with all your strength. Love your neighbor as yourself.
"This is the most important," Jesus answered:
Listen, Israel! The Lord our God, the Lord is One. Love the Lord your God with all your heart, with all your soul, with all your mind, and with all your strength.
"The second is: Love your neighbor as yourself. There is no other command greater than these."