RCL  •  Sermon  •  

Submitted

  •  

Presented
God's delight is for our care for neighbor and stranger alike.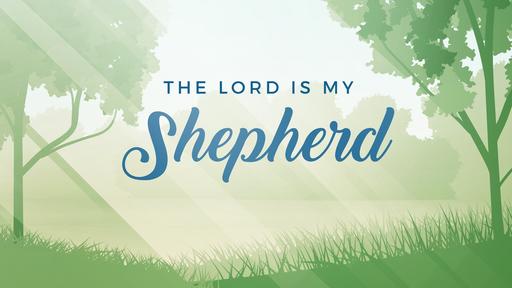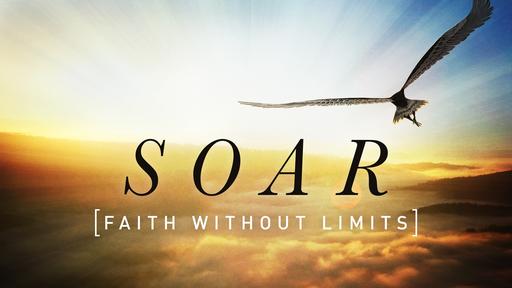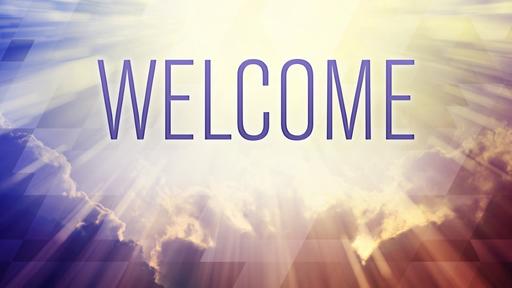 Matthew 25:31-46 "Community"
September 18, 2016
by Pastor Brian Weinberger
I have to be honest that I have been both excited and stressed recently because Aubreigh started preschool last week. I think this is a normal reaction for any parent to feel both those emotions at the same time. You hope for the best for them and pray that they behave well and listen to their teachers. You hope that they treat the other children well, that your child isn't the one that bites or does things to the other children. None of those things are horrible but you just worry about those things and hope for the best for your child as they enter this major milestone in their life.
As part of our school routine we have now started asking her about her day. Which then turns into asking us how are days are, and Aubreigh is so thoughtful that she always asks Bekkah how Ellie and Charlie's day were as well. One of the questions we keep asking her is if she played with the other kids in her class and what their names were. So far she has played with other kids but we have yet to learn any of their names because
she never asks them. We only really know two other girls names and that's' because we met their parents.
One of those little girls was having a hard time the first day of preschool. Aubreigh was telling us that she was sad and wanted to go home and eventually did. We did our best to try to turn it into a teaching moment and hope that it went well. We asked Aubreigh if she could do anything to help this other little girl feel better and not so sad.
Her response was one of those proud parent moments. She told us that there were lots of things that she could do to help her new friend she made. She said that she could play with her and hold her hand to take her places. She told us that she could give her a hug and tell her that it was ok and her mommy would be back in a little bit. She wanted to be a good friend to her new friend she had just met a few days before at orientation and she knew exactly what to do.
It truly was amazing to see her not only agree that it was a good idea to help her but also that she came up with tangible ways to help her new friend when she was having a difficult time. I told you it was a proud parent moment and Bekkah and I couldn't help but look up from the dinner table at
each other and smile at each other. Aubreigh knew that the right thing to do was to help her friend.
Of course the real trick is to help Aubreigh realize that the teachers and kids wear different clothes each day so we can't rely on her friends always wearing "the pink dress with flowers" every time she goes to preschool. We're making progress....I hope.
Jesus' story isn't about preschool but it is about doing the right thing. Jesus tells us about two groups of people who treat others differently. The one group treats them with respect and caring for others while the other group didn't care for other people. We see Jesus list off all the ways that each group did or didn't care for Jesus. He tells them in Matthew 25:35-36, " for I was hungry and you gave me food, I was thirsty and you gave me something to drink, I was a stranger and you welcomed me, 3 6 I was naked and you gave me clothing, I was sick and you took care of me, I was in prison and you visited me." I think we know these words well. And the response of the one group that Jesus calls the righteous respond to him by reiterating exactly what he told them but asking it in the form of a question.
They ask this question because they truly don't remember a time when they cared for Jesus in that way. Certainly Jesus hadn't been to
prison (at least not yet) and there may have been other times when these righteous hadn't care for Jesus in those other ways as well. They are truly confused when Jesus says that they have cared for Jesus in these ways because they honestly don't know when that happened.
Jesus promptly tells them that they didn't have to do it to Jesus specifically. Several chapters before our story today, James and John want to be at the left and right hand of Jesus and Jesus tells them it's not for him to give, but more pertinent to our story is that Jesus then tells them that he came to this world to serve not to be served. Jesus doesn't need a right and a left hand because the point of his ministry is to serve others. Jesus never meant himself when he was telling the righteous that they did these things to him because his ministry wasn't about receiving but about giving of himself.
Jesus wants us to care for other people. He wants us to care for the community...both our community and the community outside these walls. That's why he says that any time that you cared for the sick or visited those in prison or gave clothing or food to those in need that you did it to him.
In Deuteronomy our story tells us not to take everything from our vineyard or from the olive tree or every sheaf from the field. Practically it
probably isn't worth it to go back and spend all that time trying to find those few extra bunches of grapes of bucket of olives when we have an entire farm full of them. However, it could be life changing for someone who is poor, widowed, or orphaned to come in after the harvest and pick that bucket of olives or a pail of grapes and a few sheafs from the field and use them to feed themselves or to sell themselves so that they have money to feed or clothe themselves.
God cares greatly about those who are unable to care for themselves and it's God's hope and joy to see us care for those people. There are countless other examples in the Bible where God and Jesus care most for those who don't have the means to care for themselves. The Jubilee year was a year when all debts were forgiven. God had laws and commandments that protected the alien and made sure they were cared for when they entered into Israel.
So when Jesus sees the righteous and knows that they have been caring for the poor, the orphaned, the widowed, the alien, then it brings so much joy to his heart that it is his great joy to offer them the kingdom of heaven.
Now that might seem like a works righteousness concept and it would be except if we go back to the text and to what I said earlier we see that the righteous have no idea that they had been caring for Jesus, so to speak. They didn't know the things they were doing were exactly what God wanted for them in this life. Much like Aubreigh they were doing these things because it was the right thing to do.
We didn't tell Aubreigh she had to give the girl who was having a hard time a hug. We didn't tell her to play with her or make sure she knew everything would be alright she simply knew it was the right thing to do. She learned those things from this community. She learned those things from us as her parents and she learned them from the wonderful people who give the children's message. They learn so much even when we don't think they are listening, but they are listening and they do learn and in learning it becomes this innate part of them to know that caring for others is the right thing to do.
I know that my example has been limited to Aubreigh and the text, but I want you all to know, whether you know it or not, that you all care deeply for this community and our greater community throughout this town and beyond. We do it not because we read this story and realize that is the
only way to inherit eternal life, but we do it because we know it's the right thing to do. We know it's what God wants us to do and we do it because we already know that we are saved and we want to share that joy with as many people as we can.
You are blessed by God because of the great good you do for this community and may God continue to bless you as you do those things that please God both great and small, and especially when you don't even realize that you are doing it.
Amen.