THAT YOUR JOY MAY BE FULL
The Fruit of Faith  •  Sermon  •  

Submitted

  •  

Presented

  •  56:32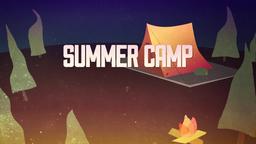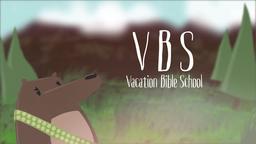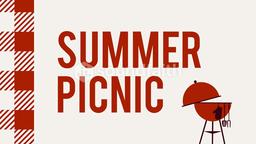 This sounds so obvious that it is almost foolish to emphasize it, and yet if you go into the history of the church you will find that very often, and sometimes for a very long period, Christian people, by the subtlety of Satan, have been entirely robbed of this particular aspect. This has very often been a result of our reaction—a healthy and right reaction—against worldliness. Christian people have realized that because they are not of the world they should separate themselves from everything that belongs to it. They interpret that as meaning that while they are in this life they are—to use that line of Milton's—'To scorn delights, and live laborious days' Lloyd-Jones, D. M. (2000). The assurance of our salvation: exploring the depth of Jesus' prayer for His own: studies in
John 17
(p. 297). Wheaton, IL: Crossway Books.
God is the highest good of the reasonable creature; and the enjoyment of him is the only happiness with which our souls can be satisfied. To go to heaven, fully to enjoy God, is infinitely better than the most pleasant accommodations here. Fathers and mothers, husbands, wives, or children, or the company of earthly friends, are but shadows; but the enjoyment of God is the substance. These are but scattered beams, but God is the sun. These are but streams, but God is the fountain. These are but drops, but God is the ocean.
Joy is not a garnish on the dutiful entrée of the Christian life. Joy is not the icing on our cake, but an essential ingredient in a complex batter.
Jesus

GUARANTEES

our joy by . . .

Matthew 16:22
And Peter took him aside and began to rebuke him, saying, "Far be it from you, Lord! This shall never happen to you."
PROPITIATING

his life.

John 16:16-24
"A little while, and you will see me no longer; and again a little while, and you will see me." So some of his disciples said to one another, "What is this that he says to us, 'A little while, and you will not see me, and again a little while, and you will see me'; and, 'because I am going to the Father'?" So they were saying, "What does he mean by 'a little while'? We do not know what he is talking about." Jesus knew that they wanted to ask him, so he said to them, "Is this what you are asking yourselves, what I meant by saying, 'A little while and you will not see me, and again a little while and you will see me'? Truly, truly, I say to you, you will weep and lament, but the world will rejoice. You will be sorrowful, but your sorrow will turn into joy. When a woman is giving birth, she has sorrow because her hour has come, but when she has delivered the baby, she no longer remembers the anguish, for joy that a human being has been born into the world. So also you have sorrow now, but I will see you again, and your hearts will rejoice, and no one will take your joy from you. In that day you will ask nothing of me. Truly, truly, I say to you, whatever you ask of the Father in my name, he will give it to you. Until now you have asked nothing in my name. Ask, and you will receive, that your joy may be full.
PRAYING

for our joy

John 17:13
But now I am coming to you, and these things I speak in the world, that they may have my joy fulfilled in themselves.
PROVIDING

his Spirit

Galatians 5:22-25
But the fruit of the Spirit is love, joy, peace, patience, kindness, goodness, faithfulness, gentleness, self-control; against such things there is no law. And those who belong to Christ Jesus have crucified the flesh with its passions and desires.
If we live by the Spirit, let us also keep in step with the Spirit.
Jesus'

GOAL

is our joy.

Matthew 16:24
Then Jesus told his disciples, "If anyone would come after me, let him deny himself and take up his cross and follow me.
Jesus is committed to our joy because he has tied his glorification to our joyification. Example is the Washington Momunment. When you see this picture of the Monument at night you don't say "wow that's some awesome lighting" you say" wow what a breathtaking sight".
I will rejoice in doing them good, and I will plant them in this land in faithfulness, with all my heart and all my soul.
to place between; cause to interven; to put (a barrier, obstacle, etc.) between or in the way of.
He

INTERCEDES

on our behalf.

Romans 8:34
Who is to condemn? Christ Jesus is the one who died—more than that, who was raised—who is at the right hand of God, who indeed is interceding for us.
HE

INDWELLS

our being.

John 16:7
Nevertheless, I tell you the truth: it is to your advantage that I go away, for if I do not go away, the Helper will not come to you. But if I go, I will send him to you.
Jesus is telling them that his Spirit inside them is greater than Him beside them.
Worldly men imagine that there is true excellency and true happiness in those things that they are pursuing. They think that if they could but obtain them, they should be happy; and when they obtain them, and cannot find happiness, they look for happiness in something else, and are still upon the pursuit. But Christ Jesus has true excellency, and so great excellency that when they come to see it they look no further, but the mind rests there. Ritzema, E., & Vince, E. (Eds.). (2013). 300 Quotations for Preachers from the Puritans. Bellingham, WA: Lexham Press.
Our joy will not be perfect in this life; we will always strain and struggle. We will have our angsts and anxieties. We will have our ups and downs. Yet even here we have tastes. Not only is indomitable joy coming, but even now we sample the sweetness, especially in suffering. "Though you do not now see him, you believe in him and rejoice with joy that is inexpressible and filled with glory"
1 Peter 1:8
Though you have not seen him, you love him. Though you do not now see him, you believe in him and rejoice with joy that is inexpressible and filled with glory,