Sermon  •  

Submitted

  •  

Presented

  •  15:28
We see one thing with our human eyes, but what does Jesus see?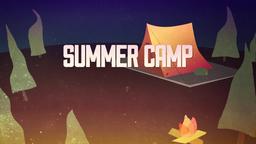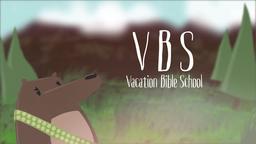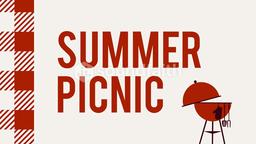 For the LORD sees not as man sees: man looks on the outward appearance, but the LORD looks on the heart
(
1 Sa 16:7
). These words from 1 Samuel apply perfectly to our Gospel lesson which is all about seeing. It probably seems odd to say that the healing of a paralyzed man is really about sight, but that's exactly the point. Natural man looks with his eyes and sees one thing, yet Jesus sees something else.
And behold, they were bearing towards him a paralytic who was lying on a bed
(
Mt 9:2
). The verse begins with the word "behold!" It's easy to skip right over it. Maybe you didn't even see it. But "behold" isn't a filler word. It's important. It's a command to you. Look! See! Watch carefully! Pay attention to what happens next. What do you see with your eyes? Well, I see people carrying a paralyzed man on a bed to Jesus. Or rather, trying to carry him to Jesus. Mark tells us that since the four men
"could not get near him because of the crowd, they removed the roof above him, and when they had made an opening, they let down the bed on which the paralytic lay"
(
Mk 2:4
). This is what we see. But what does Jesus see? He sees what's impossible for men to see. Jesus sees their faith. We can't see it. We can see the
evidence
of faith, just as we can see the evidence of wind, but can't see the wind itself. Yet Jesus sees the invisible. We see men carrying a stretcher, but Jesus sees faith.
And then He does the strangest thing.
Having seen their faith, Jesus said to the paralytic, "Take heart, child. Your sins are forgiven"
(
Mt 9:2
). This makes no sense! Imagine that you had a broken leg and the doctor told you, "Don't worry. We're going to operate on your brain." What is Jesus up to? These men dragged their friend all the way to Jesus, and instead of healing him, Jesus just says some words. Put yourself in the friends' shoes for a moment. "We just carried this guy all the way here. We made a hole in the roof and lowered him down. We didn't go through all this trouble so that Jesus could say some words. We don't need words. We need real action. We want deeds not creeds."
Once again, Jesus sees what we can't. Our natural eyes see a paralytic but He sees a sinner. We see a man whose legs don't work. Jesus sees a man under the sentence of eternal damnation. The friends brought the paralytic to Jesus expecting an answer, but they were asking the wrong question. They were trying to solve the wrong problem. So Jesus says, "You don't have a paralysis of the foot problem, you have a corruption of the heart problem. You have a sin and death problem." This is often the point where our eyes glaze over. Sinful man doesn't care about eternity. He just wants a more comfortable life. Let's talk about how to gain some money or lose some weight. Tell me how to have more meaningful relationships or better grades.
But Jesus doesn't deal in half measures. He's not interested in giving you a cough drop when you have lung cancer. Part of the delusion of sin is that you misdiagnose yourself. St. Paul writes,
"For we do not know what to pray for as we ought… but the Spirit himself intercedes for the saints according to the will of God"
(
Ro 8:26-27
). This is why the best prayer is
"Thy will be done"
(
Mt 6:10
). We don't always know what we need, but Jesus does. And so we go to Him for the answer, even when we don't have the right question.
The friends brought the man to Jesus. These are the best kind of friends. Whatever their faults, they got the most important thing right, for Jesus says, "
whoever comes to me I will never cast out
" (
Jn 6:37
). Wherever Jesus is, there is life, salvation, and the forgiveness of sins. These friends carried the paralytic to Jesus in faith, expecting good from his hand, and they were not disappointed. In fact, they got far more than they had bargained for.
But not all respond to the presence of Jesus in faith. A second time we are commanded to look.
And behold, some of the scribes said in themselves: This one blasphemes!
(
Mt 9:3
). Look! Watch carefully! What do you see with your eyes? Well, I see some scribes. They don't look particularly happy. This is what we see. But what does Jesus see? He sees their thoughts. He sees their unbelief. He sees what is invisible to us.
And after seeing their thoughts, Jesus said: "For what purpose do you think evil things in your hearts?"
(
Mt 9:4
). Your translation may read, "Jesus
knew
their thoughts," but the word here is the same as in the previous verse. Jesus
sees
faith and now He
sees
evil thoughts. These are only two responses to Jesus and his proclamation of forgiveness: faith or evil thinking – faith or unbelief.
The scribes did not believe. In fact, they were offended. How could this man claim to forgive sins? And so it is today. No one's angry with the so-called faith healers. They claim to make the lame walk and nobody bats an eye. But when a Lutheran pastor pronounces Christ's words, "I forgive you all your sins, in the name of the Father, the Son, and the Holy Spirit," all hell breaks loose! These are the most offensive words in all Christendom, and Christians are often the ones protesting the loudest. How can this man claim to forgive sins? But all the ruckus only proves what we already know to be true: the Absolution is not mere words. The Absolution is God's Word to you, and when He speaks, things happen, reality changes, sins are forgiven. God's creed is His deed. The Word of God is
living and active, sharper than any two-edged sword
(
Heb 4:12
). His Word accomplishes His purpose. Human words are cheap, like paper money, but God's words are backed up by something far better than the gold standard. His word of forgiveness is guaranteed by the saving action of our Lord upon the cross. From the cross, Jesus said, "Father, forgive them!" This Word of Christ applies to all times, all places, all people. It applies to you, here, today. This Word turns darkness into light, changes death into life, and makes enemies of God into dear children.
Martin Luther said that the ear is the organ of faith. Faith does not come by seeing, but by hearing. Faith is, by definition,
the evidence of things
not
seen
(
Heb 11:1
) and we, as believers in the Word of Christ
walk by faith, not by sight
(
2 Co 5:7
). Our eyes will deceive us, but our Lord can never lie.
When our heart condemns us, God is greater than our heart
(
1 Jn 3:20
). We don't see forgiveness, but it's real. We might not feel forgiven, but Jesus declares that we are. And so we cry
with tears, "Lord, I believe. Help thou my unbelief!"
(
Mk 9:24
). And Jesus always answers this cry.
Those gathered around the paralytic couldn't see forgiveness, so Jesus, in mercy, gave them something they could see. "Let your faithless eyes see this man rise and walk! And know that the Son of Man has the power to forgive sins." We too can't see forgiveness of sins with our natural eyes, so Jesus bids us to see with the eyes of faith. And because our faith is often weak, He gives us the water of baptism to feel. He gives us bread to see and touch and wine to smell and taste. And He gives us especially his Word to hear. If my heart shouts that I am a sinner without hope – God's Word is true. When my emotions tell me that I don't feel forgiven – God's Word is true. If my mind screams that I'm really a woman trapped in a man's body – God's Word is true. When my eyes testify to the reality of sin and death that surround me –
Let God be true and every man a liar
(
Ro 3:4
).
Elijah said to the widow:
"Take heart… The jar of flour shall not be spent, and the jug of oil shall not be empty"
(
1 Ki 17:13
,
14
). Moses said to the Israelites:
"Take heart. Stand firm and see the salvation of the Lord, which he works for you this day. For the Egyptians whom you see today, you shall never see again"
(
Ex 14:13
). And Jesus says to you now,
"Take heart, child. Your sins are forgiven."
What do you see with your eyes? Well, I see that I am a great sinner. I see that I have not loved God with my whole heart or my neighbor as myself. I see a flood of circumstances threatening to overwhelm me. This is what we see. But what does Jesus see? Instead of a widow, He sees his spotless bride, whom He purchased with His own life, and He promises to provide for your every need. Instead of slaves, He sees His chosen people, whom he redeemed from bondage, and He promises to deliver you from sin, death, and Satan. And instead of a sinner, Christ sees you, his precious child, whom He washed clean in His own blood. He gives you his eyes of faith and says,
"Take heart, child, your sins are forgiven."
Amen.