A Prosperous Soul  •  Sermon  •  

Submitted

  •  

Presented

  •  1:25:54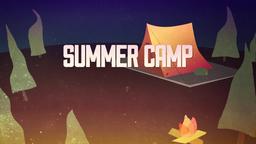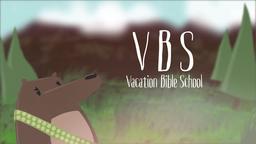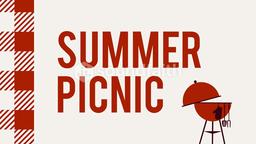 And whatever you do, do it heartily, as to the Lord and not to men, knowing that from the Lord you will receive the reward of the inheritance; for you serve the Lord Christ.
Confession Of Faith: I am not moved by what I see or by what I feel. I am moved by what I believe. I believe the WORD of God The victory is mine! - I have it Now!I can see it through the eyes of my faith
Definition Of Excellence: the quality of being outstanding or extremely good:
The man began to prosper, and continued prospering until he became very prosperous;
Spiritual maturity is a quest for character for which there will be little progress without the pursuit of excellence.
The desire for excellence keeps us focused and moving toward our goals!
Whatever your hand finds to do, do it with your might; for there is no work or device or knowledge or wisdom in the grave where you are going.
But as you abound in everything—in faith, in speech, in knowledge, in all diligence, and in your love for us—see that you abound in this grace also.
God wants us to excel in who we are and what we do! He wants us to be at the top in character and in deed!
Jesus said to him, 'You shall love the LORD your God with all your heart, with all your soul, and with all your mind.' This is the first and great commandment.
And the second is like it: 'You shall love your neighbor as yourself.' On these two commandments hang all the Law and the Prophets."
Therefore, whether you eat or drink, or whatever you do, do all to the glory of God.
Pursuing excellence is both a goal and a mark of spiritual maturity
Do You Give God Your Best?
If your answer is no, then why not?
"The pursuit of excellence is gratifying and healthy. The pursuit of perfection is frustrating, neurotic, and a terrible waste of time." - Edwin Bliss
Not that I have already attained, or am already perfected; but I press on, that I may lay hold of that for which Christ Jesus has also laid hold of me. Brethren, I do not count myself to have apprehended; but one thing I do, forgetting those things which are behind and reaching forward to those things which are ahead, I press toward the goal for the prize of the upward call of God in Christ Jesus.
While this reality should never
promote negligence or apathy or
slothfulness, and while we should seek to
grow, mature, and do our best,
understanding this reality should help us
all relax and rejoice in the Lord.
Excellence means being better tomorrow than you were yesterday.
Excellence means matching your practice with your potential
You must catch up to your potential
For You formed my inward parts;
You covered me in my mother's womb.
I will praise You, for I am fearfully and wonderfully made;
Marvelous are Your works,
And that my soul knows very well.
My frame was not hidden from You,
When I was made in secret,
And skillfully wrought in the lowest parts of the earth.
Your eyes saw my substance, being yet unformed.
And in Your book they all were written,
The days fashioned for me,
When as yet there were none of them.
I can do all things through Christ who strengthens me.
Finally, brethren, whatever things are true, whatever things are noble, whatever things are just, whatever things are pure, whatever things are lovely, whatever things are of good report, if there is any virtue and if there is anything praiseworthy—meditate on these things.
Jesus is the Epitome of Excellence
By this we know love, because He laid down His life for us. And we also ought to lay down our lives for the brethren.