Letter to the Ephesians  •  Sermon  •  

Submitted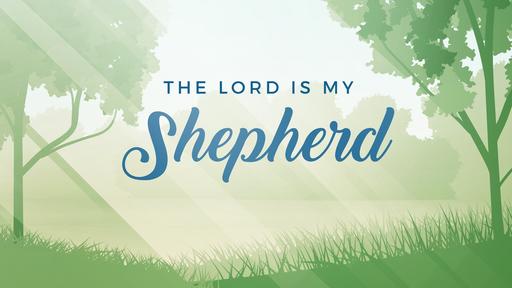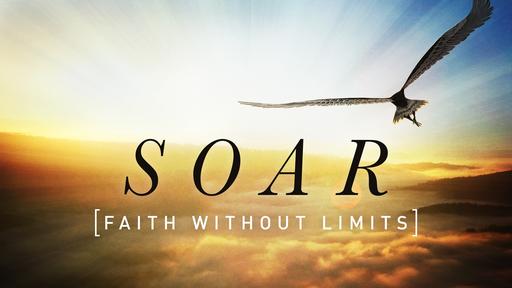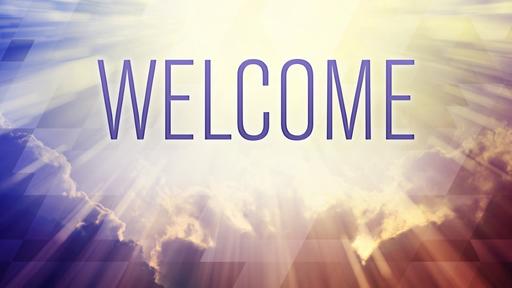 Today is the start of a new series. We are looking at the Letter to the Ephesians. We've come across Ephesus recently in the Book of Revelation. We know that it is on west coast of what is now Turkey but back then was the Captial of Asia Minor. I think that we will spend quite a bit of time in this book.
Paul is writing from prison probably in Rome. I remember the old fashioned days when we would hope to receive a letter in the post. We see in films how people used to get them from a man travelling on horseback - I don't remember those days! But I remember the expectancy on seeing the postman hoping he would stop at the door with a letter from a friend. Those were the days when I wrote copious amounts of letters myself. How things have changed. Paul lived in the days that started the Roman postal service but most often he would give it to a companion to take which we find out at the end of this letter was probably carried by Tychicus. I wonder if the Ephesian church had an expectancy of hearing from Paul. He wrote this letter around 60AD towards the end of his life. And like many of these letters they were to be a round-robin, that is, that all the Churches would read it. And even to this day this letter is profitable to all who read it open to the Holy Spirit's quite, still word.
Today we are just looking at two verses:
Paul, an apostle of Jesus Christ by the will of God, To the saints who are in Ephesus, and faithful in Christ Jesus: Grace to you and peace from God our Father and the Lord Jesus Christ.
The greeting here is much like his others: he is an apostle by the will of God and sent by Him. In all but 3 of of his 13 letters he states this. This status is important for it gives him the authority to say what he needs to say. There are many who say that they are apostles today. They send a letter or email or text or FB msg and say: hey! God told me I am an apostle so you should listen to what I say. Believe me such people do exist and I have had such correspondence. Sometimes churches need outside help but it is at the invitation of that particular church not by someone coming and saying: I am the authority. Kick anyone out who says that!
The word 'apostle' simply means 'sent'. In this case Paul has been sent by Jesus Christ and commissioned for a task. Apostles in the New Testament were either ones sent by Jesus or by another Apostle.
This letter is sent to the saints. Now I know I have said this before but saints does not refer to those recognised by the Church, particular the Roman Catholic Church, but includes all believers. Saints in the RC Church are required to have performed two miracles as a result of praying to them - hence Mother Teresa is now a Saint - and Francis has already named over 800 new ones! Saints, they say, are worthwhile praying to for they can answer prayers. This is counterfeit and further proof that the Catholic Church is not a true Church. We should direct prayers to God, the Father alone, through the Son and by the Holy Spirit. Prayers elsewhere lead away from Jesus and not to Him. The RC Church has about 12000 saints but the actual number of real saints, including us, are thousands of thousands. We will not be alone in Heaven!
The faithful, mentioned here, are, also, all believers. And we are all found in Christ for we are united to Him and partakers of his new life. Our unity in Christ is also what unifies us and all Christians in every place in every age. All who have put their trust in Jesus are our brothers and sisters in Christ. All. Even those we in some way cannot stand - even these are family and Jesus is our brother and God is our Father. We know that brothers and sisters quarrel with each other and we find the same in the Church but those who are mature, that is, when we grow up, we get along far better. That isn't to say we cannot have differences over points of doctrine or whether we should have green, red or blue carpets or even white or to not have carpets at all. We have to decide what are more serious and do away with the petty. We are to maintain the unity. Later, in Ephesians, we will come to a passage that we will look more closely:
I, therefore, the prisoner of the Lord, beseech you to walk worthy of the calling with which you were called, with all lowliness and gentleness, with longsuffering, bearing with one another in love, endeavoring to keep the unity of the Spirit in the bond of peace. There is one body and one Spirit, just as you were called in one hope of your calling; one Lord, one faith, one baptism; one God and Father of all, who is above all, and through all, and in you all.
Back to today's passage we find in Paul's greeting that grace and peace be yours from God our Father and the Lord Jesus Christ. It is only here, in Christ, in God, that true grace and true peace come.
The whole world is looking for peace. It is almost always the highest aim on the political agenda. But in the world there is an absence of peace and today there are so many wars going on but notably in Syria and in the Sudan. Politicians are helpless to do anything about it.
U Thant was once Secretary General of the United Nations. While speaking in 1965 before sixty-seven distinguished scholars and statesmen from nineteen countries of the world, who were convened to talk about the requirements for world peace, he asked these questions:
What element is lacking so that with all our skill and all our knowledge we still find ourselves in the dark valley of discord and enmity? What is it that inhibits us from going forward together to enjoy the fruits of human endeavor and to reap the harvest of human experience? Why is it that, for all our professed ideals, our hopes, and our skills, peace on earth is still a distant objective seen only dimly through the storms and turmoils of our present difficulties?"
Michael P. Green. (2000). 1500 illustrations for biblical preaching (p. 261). Grand Rapids, MI: Baker Books.
The world seeks peace but if it is to be found in any other than Christ then Ezekiel's words come to pass:
Destruction comes; They will seek peace, but there shall be none.
The heart is war-like and it is only when Jesus comes into it that we are transformed by the power of the Holy Spirit.
In other places in Scripture it says we should look for peace:
Depart from evil and do good; Seek peace and pursue it.
And Peter almost quotes it exactly:
Let him turn away from evil and do good; Let him seek peace and pursue it.
We, indeed are blessed as the rest of the passage we read today says.
Peace is very sought after by Christians, too. Normally we are seeking peace from circumstances and though we may pray for peace it is not always given in this way. God does not promise to deliver us from every circumstance this side of Heaven. He can deliver us from temptation. He
will
deliver us from His judgment. But He allows circumstances to mould us into Christ's image...so that we are more like Jesus. Now, whilst we may not delivered from all that is going on around us He gives us peace:
God is our refuge and strength, A very present help in trouble. Therefore we will not fear, Even though the earth be removed, And though the mountains be carried into the midst of the sea; Though its waters roar and be troubled, Though the mountains shake with its swelling. Selah
Eric Barker was a missionary from Great Britain who had spent over fifty years in Portugal preaching the gospel, often under adverse conditions. During World War II, the situation became so critical that he took the advice to send his wife and eight children to England for safety. His sister and her three children were also evacuated on the same ship. Barker remained behind to conclude some mission matters. The Sunday after Barker's loved ones had left, he stood before the congregation and said, "I've just received word that all my family have arrived safely home." He then proceeded with the service as usual. Later, the full meaning of his words became known to his people. He had been handed a wire just before the meeting, informing him that a submarine had torpedoed the ship, and everyone on board had drowned. Barker knew that all on board were believers, and the knowledge that his family was enjoying the bliss of heaven enabled him to live above his circumstances in spite of his overwhelming grief.959
In due course we, ourselves, will be delivered out of our circumstances, but it may be through death. And death is nothing to be afraid of :
We are confident, yes, well pleased rather to be absent from the body and to be present with the Lord.
This truly is our great hope. Not a hope that is forlorn or based in unreality like someone who says it is alright when it clearly is not. But a hope that is based on the promises of God who will finally deliver us from this world to a world where:
And God will wipe away every tear from their eyes; there shall be no more death, nor sorrow, nor crying. There shall be no more pain, for the former things have passed away."
Meanwhile we are to get on with our lives trusting God no matter what is going on around us:
There is a painting called 'Peace'. [Slide]It shows waves crashing against the rocks in the midst of a violent storm where is it anything but peaceful. But right there in the middle we find a bird sitting on her nest when the raging storm is all about. This is peace.
This reminds us of the time when Jesus was on a particular lake:
Now it happened, on a certain day, that He got into a boat with His disciples. And He said to them, "Let us cross over to the other side of the lake." And they launched out. But as they sailed He fell asleep. And a windstorm came down on the lake, and they were filling with water, and were in jeopardy. And they came to Him and awoke Him, saying, "Master, Master, we are perishing!" Then He arose and rebuked the wind and the raging of the water. And they ceased, and there was a calm. But He said to them, "Where is your faith?" And they were afraid, and marveled, saying to one another, "Who can this be? For He commands even the winds and water, and they obey Him!"
Jesus was in perfect peace and the storm had no effect upon Him. Why? He had faith, that is trust, in God and in the word He had spoken.
He simply slept through it until their fear woke Him up.
During the greatest storm to have hit the UK in October 1987 I, also, slept. When I opened the front door I was surprised at the carnage! My parents had been up all night worried about the tree in our garden...indeed it did come down and the top half broke off and landed in our back garden whilst the front half was at the front door.
God looks after us when we are not aware we were in any kind of danger. That being the case surely He looks after us when we are aware, too!
Friends, peace is hard to come by in this world. It can only be found in God. God has made so many promises to us that He will look after us:
You have hedged me behind and before, And laid Your hand upon me.
He cares for you. There is nothing to worry about:
For I am persuaded that neither death nor life, nor angels nor principalities nor powers, nor things present nor things to come, nor height nor depth, nor any other created thing, shall be able to separate us from the love of God which is in Christ Jesus our Lord.
To close I want to return again today's passage. We have also been given grace. Jesus bore our sin on the cross so that we could be forgiven and made right in the sight of God. We have, therefore, a God who loves us unconditionally. His grace has been poured out on you and me. His χαρις, the Greek word for grace, is mentioned 155 times in the New Testament. It is translated as God's favour, benefit, gift and grace. Overwhelmingly God is on our side.
What then shall we say to these things? If God is for us, who can be against us?
What is it that we worry about? What is it that we should lay down at His feet? In many ways, in different places we are told what to do:
Be anxious for nothing, but in everything by prayer and supplication, with thanksgiving, let your requests be made known to God; and the peace of God, which surpasses all understanding, will guard your hearts and minds through Christ Jesus.
casting all your care upon Him, for He cares for you.
If it is your past - you are completely forgiven and the former things have passed away:
"Do not remember the former things, Nor consider the things of old.
If it is your present - His peace He gives you.
Peace I leave with you, My peace I give to you; not as the world gives do I give to you. Let not your heart be troubled, neither let it be afraid.
If it is your future - you have been promised in that He will never leave nor forsake you.
teaching them to observe all things that I have commanded you; and lo, I am with you always, even to the end of the age." Amen.
Let your conduct be without covetousness; be content with such things as you have. For He Himself has said, "I will never leave you nor forsake you."
I think, then that our past, present and future has been taken care of.
To you, the saints who are in Ely Baptist, and faithful in Christ Jesus: Grace to you and peace from God our Father and the Lord Jesus Christ.