Concerning Spiritual Gifts  •  Sermon  •  

Submitted

  •  

Presented

  •  58:00
Watch this sermon on a Roku or Apple TV!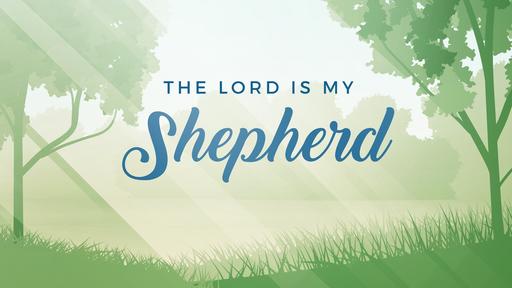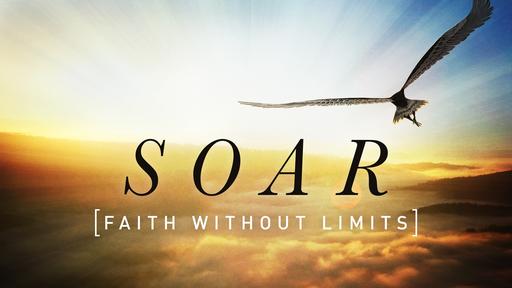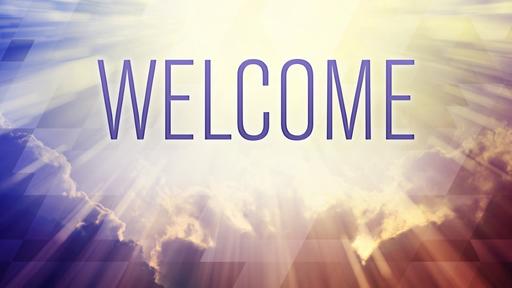 Now concerning spiritual gifts, brethren, I do not want you to be ignorant:
My people are destroyed for lack of knowledge. Because you have rejected knowledge, I also will reject you from being priest for Me; Because you have forgotten the law of your God, I also will forget your children.
dâmâh, daw-maw'; a prim. root; to be dumb or silent; hence, to fail or perish; trans. to destroy:— cease, be cut down (off), destroy, be brought to silence, be undone, × utterly.
da˓ath, dah'-ath; from 3045; knowledge:— cunning, [ig-]norantly, know (-ledge), [un-] awares (wittingly).
My people lose their right to speak into situations because of a lack of awareness. They don't know what is going on. Paul: I do not want you to be ignorant, unaware, caught off guard concerning things of the Spirit. The cost of ignorance when it comes to things of the Spirit is staggering.
What Do I Need to Be Aware of in the Spiritual Realm?
I have been crucified with Christ; it is no longer I who live, but Christ lives in me; and the life which I now live in the flesh I live by faith in the Son of God, who loved me and gave Himself for me.
To them God willed to make known what are the riches of the glory of this mystery among the Gentiles: which is Christ in you, the hope of glory.
HE, THE HOLY SPIRIT IS REAL. HE LIVES INSIDE. THE GIFTS, ARE HIS GIFTS.
Always be God-inside minded. He is not interrupting my life. He is my life.
The Gifts of the Holy Spirit always operate in Love. ( You lie, you lie, you know you lie.)
How do we mess up such a wonderful thing?
There is therefore now no condemnation to those who are in Christ Jesus, who do not walk according to the flesh, but according to the Spirit.
Therefore, brethren, we are debtors—not to the flesh, to live according to the flesh. For if you live according to the flesh you will die; but if by the Spirit you put to death the deeds of the body, you will live. For as many as are led by the Spirit of God, these are sons of God.
Is it possible to walk according to the flesh?
Is it possible to walk according to the Holy Spirit?
Who makes the difference?
What makes the difference?
περιπατέω pĕripatĕō, per-ee-pat-eh´-o; from 4012 and 3961; to tread all around, i.e. walk at large (espec. as proof of ability); fig. to live, deport oneself, follow (as a companion or votary):— go, be occupied with, walk (about).
My people are destroyed for lack of knowledge. Because you have rejected knowledge, I also will reject you from being priest for Me; Because you have forgotten the law of your God, I also will forget your children.
1 Thessalonians 5:19–22 NKJV
Do not quench the Spirit. Do not despise prophecies. Test all things; hold fast what is good. Abstain from every form of evil.
σβέννυμιb: (a figurative extension of meaning of σβέννυμιa 'to extinguish a fire,' 14.70) to cause a fervent activity to cease—'to stop, to quench.' τὸ πνεῦμα μὴ σβέννυτε 'do not stop the activity of the Spirit'
Louw, J. P., & Nida, E. A. (1996). Greek-English lexicon of the New Testament: based on semantic domains (electronic ed. of the 2nd edition., Vol. 1, p. 660). New York: United Bible Societies.
1 Corinthians 12:4–5 NKJV
There are diversities of gifts, but the same Spirit. There are differences of ministries, but the same Lord.
There are different gifts (Spiritual Endowments) BUT the same Spirit! (The Same Holy Spirit) Should the Holy Spirit inside of me, be different from the Holy Spirit inside of you?
Verse 5 Difference of ministries, (callings, ways of service) BUT the same Lord. ( Who is the Lord?) Jesus.
2 Corinthians 5:17–19 NKJV
Therefore, if anyone is in Christ, he is a new creation; old things have passed away; behold, all things have become new. Now all things are of God, who has reconciled us to Himself through Jesus Christ, and has given us the ministry of reconciliation, that is, that God was in Christ reconciling the world to Himself, not imputing their trespasses to them, and has committed to us the word of reconciliation.
καταλλαγή katallagē, kat-al-lag-ay´; from 2644; exchange (fig. adjustment), i.e. restoration to (the divine) favor:— atonement, reconciliation (-ing).
WE ALL HAVE A MINISTRY. A MINISTRY ALWAYS POINTS TO THE RESTORATION TO DIVINE FAVOR. The great exchange. Harvest Fields.
1 Corinthians 12:6–7 NKJV
And there are diversities of activities, but it is the same God who works all in all. But the manifestation of the Spirit is given to each one for the profit of all:
activities: effects, (The way He does things) But the same God. But, the manifestation
We have the same Spirit, the same Lord (Jesus) and the same God (The Father) Working together to accomplish the Heart of Heaven.
The gifts, the callings and the activities should unify and profit the body, not divide and pull down the body.
If My Holy Spirit is Constantly in a Battle With Your Holy Spirit, That is a PROBLEM.
* Introduce the Gifts of the Holy Spirit.
1 Corinthians 12:8–11 NKJV
for to one is given the word of wisdom through the Spirit, to another the word of knowledge through the same Spirit, to another faith by the same Spirit, to another gifts of healings by the same Spirit, to another the working of miracles, to another prophecy, to another discerning of spirits, to another different kinds of tongues, to another the interpretation of tongues. But one and the same Spirit works all these things, distributing to each one individually as He wills.
The simplest way to describe these nine gifts it that three of them say something, three of them do something and three of them reveal something.
1) Prophecy 2) Divers Kinds of Tongues 3) Interpretation of Tongues
1) The Gift of Faith 2) The Working of Miracles 3) The Gifts of Healings.
1) The Word of
Wisdom 2
) The Word of Knowledge 3) Discerning of Spirits
But earnestly desire the best gifts. And yet I show you a more excellent way.
What is the Best Gift? Depends on the situation.
Look at an example for each of the 3 groups.
On the next day we who were Paul's companions departed and came to Caesarea, and entered the house of Philip the evangelist, who was one of the seven, and stayed with him. Now this man had four virgin daughters who prophesied. And as we stayed many days, a certain prophet named Agabus came down from Judea. When he had come to us, he took Paul's belt, bound his own hands and feet, and said, "Thus says the Holy Spirit, 'So shall the Jews at Jerusalem bind the man who owns this belt, and deliver him into the hands of the Gentiles.' " Now when we heard these things, both we and those from that place pleaded with him not to go up to Jerusalem. Then Paul answered, "What do you mean by weeping and breaking my heart? For I am ready not only to be bound, but also to die at Jerusalem for the name of the Lord Jesus."
This is an example of Prophecy: A person is speaking on behalf of HEAVEN. It usually foretells something. Verse 13, It confirms something.
What effect should prophecy, tongues and interpretation have on an individual?
And when He came near the gate of the city, behold, a dead man was being carried out, the only son of his mother; and she was a widow. And a large crowd from the city was with her. When the Lord saw her, He had compassion on her and said to her, "Do not weep." Then He came and touched the open coffin, and those who carried him stood still. And He said, "Young man, I say to you, arise." So he who was dead sat up and began to speak. And He presented him to his mother.
How would Prophecy have worked out in this situation? How about the word of knowledge? How about gifts of healings? Best Gift, Miracles
The woman said to Him, "Sir, give me this water, that I may not thirst, nor come here to draw." Jesus said to her, "Go, call your husband, and come here." The woman answered and said, "I have no husband." Jesus said to her, "You have well said, 'I have no husband,' for you have had five husbands, and the one whom you now have is not your husband; in that you spoke truly."