The Rage of Man and the Reign of Christ (Psalm 2)
Psalms  •  Sermon  •  

Submitted

  •  

Presented

  •  44:08
The nations and her rulers plot against God and His Christ. But God has an eternal and unchangeable plan. His plan will not be thwarted by man. Christ must rule over the nations and indeed he will. Worship Jesus Christ or face his holy wrath.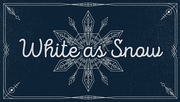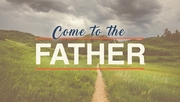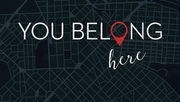 The second Psalm in your Bibles. So a little bit of a change from our, we've been working through the book of 1 Corinthians and I'm excited to continue in that book, but it's going to be a few weeks for sure before we get back there. And so I invite you this morning to look to Psalm 2.
Why do the nations rage and the people plot in vain? The kings of the earth set themselves, and the rulers take counsel together, against the Lord and against His Anointed, saying, "Let us burst their bonds apart and cast away their cords from us."
He who sits in the heavens laughs; the Lord holds them in derision. Then He will speak to them in His wrath, and terrify them in His fury, saying, "As for me, I have set my King on Zion, my holy hill."
I will tell of the decree: the Lord said to me, "You are my Son; today I have begotten you. Ask of me and I will make the nations your heritage, and the ends of the earth your possession. You shall break them with a rod of iron and dash them in pieces like a potter's vessel."
Now therefore, o kings, be wise; be warned o rulers of the earth. Serve the Lord with fear, and rejoice with trembling. Kiss the Son, lest He be angry, and you perish in the way, for His wrath is quickly kindled. Blessed are all who take refuge in Him.
So here we are in Psalm 2 and let me just seek to briefly outline this Psalm for us. Verses 1 to 3 what you see is the rage of man. We'll break this down shortly but you see the rage of man; and then in verses 4 through 6 we have the reply from Heaven; and verses 7 to 9 speaks of the reign of Christ, and in fact, the reigning Christ speaks; and then finally in verses 10 to 12 we have the psalmist petition or his requisition, his plea with the nations and his plea with us.
I. THE RAGE OF MAN
Now when we read these first verse, why do the nations rage and the peoples plot in vain? The kings of the earth set themselves and the rulers take counsel together against the Lord and against His Anointed. When we hear these words we tend to immediately equate these words with the cacophony that we hear in our own day; and that we see and experience in our own nation and in the nations of the world. See, a lot of times we tend to forget that the outrage and hostility that we see in our own day really isn't anything new at all. There truly is nothing new under the sun. the psalmist is writing thousands of years, or hundreds of years I should say, prior to the coming of Jesus Christ.
Now every generation can feel like this passage applies specifically to them. Every nation can think this passage must have been written with us in mind. This passage must have been talking about Canada; this passage must be talking about the United States; this passage must be talking about Europe. Every generation can see this text and think this is about us. And certainly we see our own generation, we see the lawlessness against God and we say this is a very suitable passage to describe our own day. The nations raging; the peoples plotting; the rulers taking counsel together, to try to break from the shackles of God's law and of the gospel.
We see Biblical norms being thrown aside in favour of abject lawlessness. But listen, we haven't been left, have we? We haven't been left to simply guess away, to merely speculate as to what exactly the psalmist has in mind here when he writes these words. See, as Christians we have an infallible commentary. Specifically I have in mind the New Testament and so I'd invite you to turn, hold your spot here in the Psalms, so we come to the book of Acts please, in your Bibles, holding your place in the Psalms so that you can compare and contrast and see what Acts is speaking about here. So here we are now in Acts chapter 4 and I want you to read beginning in verse 24. Now here we have in this account in Acts here we have a report of the early church, after Christ had been raised from the dead and He had ascended to the Father. Peter and John have just been arrested for speaking in Jesus' Name, but now they've been released. Now we pick up the story in verse 23, so hope you can have a Bible open and looking at this with me.
Acts 4 verse 23: when they were released they went to their friends and reported what the chief priests and the elders had said to them. Now verse 24: now when they heard it they lifted their voice together to God and said, "Sovereign Lord, who made the heaven and the earth and the sea and everything in them, who through the mouth of our father David, your servant, said by the Holy Spirit,
" 'Why did the Gentiles rage, and the peoples plot in vain? The kings of the earth set themselves, and the rulers were gathered together, against the Lord and against his Anointed.'
Now stop for a moment, does this sound familiar? Does this sound familiar? Notice that the apostles are praying the words of Psalm 2 that we just read, that Logan just read for us. See, this prayer in Acts chapter 4, forms a sort of an inspired commentary on our passage in Psalm 2. It informs us that Psalm 2 was penned by who? By David, it says who through the mouth of David spoke these words. The Holy Spirit did this through David. Psalm 2 was penned by David by the power of the Holy Spirit. And so if David is writing by inspiration of the Holy Spirit then it needs to be asked what was the intention of the Holy Spirit when He had David write these words down? What did the Holy Spirit have in mind? We don't have to guess, do we? We don't have to guess away because we have this inspired interpretation beginning in verse 27, so I'd invite you to look again at the text,
Acts 4 verse 27 For truly in this city there were gathered together against your holy servant Jesus, whom you anointed, both Herod and Pontius Pilate, along with the Gentiles and the peoples of Israel, to do whatever your hand and your plan had predestined to take place.
So here then, is the central stage on which the prophecy of Psalm 2 is fulfilled, isn't it? Where is it fulfilled, can anybody tell me? Where is this account taking place? Where did it happen? Alright, Jerusalem, there we go. We're looking at the text for truly in this city, and they're in Jerusalem praying, so it would make sense wouldn't it? So here then is the central stage on which the prophecy of Psalm 2 is fulfilled. Where was it fulfilled? It was fulfilled in the city of Jerusalem. The nations and the peoples had come together. Normally Rome and Israel didn't get along. In fact, Israel was under Roman rule and oppression. But here you have the kings and nations conspiring together for a singular cause. The peoples, the kings and the rulers are conspiring together against God and His Messiah.
So the place where this conspiracy was chiefly evident, in all of history, took place precisely where? It took place at the cross of Christ. That is the centre point of this Psalm. So now we've got our bearings, right? So Acts 4 has made clear that the first two verses of this second Psalm are primarily to be understood as a prophecy of the crucifixion.
So let's go back now to Psalm 2 and look at the language of the enemies of God in verse 3. So Psalm 2 again. We're looking now at verse 3 as they conspire against the Lord, here's what they say, "Let us burst their bonds apart and cast away their cords from us." Now it wasn't too long ago we looked at Psalm 1 and we looked at the blessed man, and one of the things that was characteristic of the blessed man is that he delights in the law of the Lord. By contrast, what you see of the nations is hatred towards the law of the Lord. See, unlike the blessed man of Psalm 1 who delights in the law of the Lord, who meditates on those words day and night, the enemies of God despise His beautiful commands, His beautiful commandments. They hate the purposes of God. They want to break free from God's rule and they desire, instead, to have their own way. And it's true, what we see in our own generation is this same kind of hatred, don't we? This same kind of hatred towards God's laws, and you know, we have the command and law of God, You Shall Not Kill. But what does our nation say? We want to kill our babies and so that should be fine. We want to kill our elderly people whose lives are coming to a close end anyway. We want to be able to practice assisted suicide. We think that should be fine. We don't care what the law of God says, we want to obey what we want to obey. We want to do what we want to do.
And so murderers are let off as not criminally responsible because we decided that there are cases where criminals who kill; murderers who kill shouldn't be held to account. God created man and woman in His own image to glorify Him, right? The Bible says that's what God created man and woman, He made distinctive roles and genders and yet, our nation, our society says gender is nothing. You can decide what gender you want to be or if you want to be completely genderless altogether.
Now we can multiply the examples of how our society hates the law of God and seeks to replace God's law with their own laws. And it's complete anarchy, isn't it?
II. THE REPLY FROM HEAVEN
Well let's look at the reply from Heaven in verses 4 to 6. Here we see the response of the all Sovereign Lord, here in verses 4 to 6. And how will God respond to this noise and rebellion of man? Is He threatened? Will He be threatened by kings and rulers on earth? Does He squirm a bit, on His throne, at the cacophony of the nations, hurling their anger towards His Face? No, no He doesn't, clearly. Even all of their combined efforts, we see, are completely in vain.
Now this is a good time for us to pause for a moment. Brothers and sisters, I need you to consider something really important here, a very serious matter. See it's very concerning to me how many Christians interact with the mutiny that they see in our world today. So many Christians are reacting in fear to, as they look out on the world, they're reacting in fear to the enemy, to the raging nations. They act as though satan and God are equal in power. As if this battle could go either way. And I want to make this absolutely clear this morning, satan is finite. God alone is infinite. God alone is Creator. Satan and his minions are but creatures. Now, so too many Christians are living in great fear and dread and uncertainty about the future. They live as though they have forgotten the true nature of our all powerful, sovereign God. And friends, I just want to encourage us all this morning, this ought not to be so with us. Let this passage grip your thinking, it will do you well. The threats all around us are all in vain, as every other threat in the history of the world has been when it comes to thwarting God's purposes. God is not panicking about this world. God is not wringing His Hands. God is not consulting with His Heavenly hosts, strategizing, trying to figure out what to do next -how can we anticipate their next move? –how can we overcome the raging nations?
Now what does the Psalmist say is God's response right here in our text? Verse 4: He is laughing. God is laughing; He mocks the ridiculous, futile, puny, really, efforts of man to derail His plan. The text says He holds them in derision. God is not threatened in the slightest. The plans of the nations don't worry Him at all. He isn't threatened in the slightest. The plans of the nations are of no worry to Him. God finds it all so pathetic, and amusing, you might say. Imagine this, an army of ants trying to pull a hippopotamus out of the mud. Joke, hahaha, like ya right, you can't do this, it's impossible, this is ridiculous. Imagine the nations trying to dethrone God. Brothers and sisters, the Lord is perfectly secure on His throne. And if your life, friend, if your life is hidden with Christ in God, then you can be completely secure no matter what the enemy hurls your way.
Let me just say this, the same laughter of God, which is the believer's comfort and should be of comfort to you, should make the sinner tremble. And now, someone put it like this, if the laughter of God can accomplish such great and terrible things, what will His wrath be like? Right? If the laughter of God can accomplish such great and terrible things, what will His wrath be like? You don't want to toy with that.
But listen, if the ultimate fulfillment of verses 1 to 3 finds its pinnacle point of focus in the cross, where wicked men tried to dethrone God; where they tried to kill God… I've asked before, what would wicked men do if they could get their hands on God? We don't need to ask, we know, we see it when we see the crucifixion. They would try to kill Him.
So what then, if the stage of verses 1 to 3 is the cross, what then is the timing in the mind of the Holy Spirit as He has David write these words, what is the timing of this divine laughter? Now this might seem unfathomable to us. God laughed as a band of armed soldiers arrested Jesus in the Garden of Gethsemene to drag Him in front of the Sanhedrin. God laughed as the Sanhedrin gloated and prowled around Him, seeking to take Him down, yelling, who made you king over us? God laughed as they pinned our Saviour to the cross. He laughed even as they finished Him off with a spear. And we might say, well what is this? Is this the heartlessness of God? No, this is the absolute security of God. He is not threatened even by the most menacing of men as they come and threaten, you might say, the existence of God because they are no threat, are they? This is the laugh not of heartlessness but of scoffing, of scorn, of ridicule. You can't defeat God. This is a laughter of ridicule as men try in vain to deter God's plan, to change the course of history. They can't do it! Their attempts at victory were all in vain.
Even the crucifixion itself, we discover, becomes the greatest triumph of history. Little do men realize that in all their conniving and their scheming, and even in their crucifying of the Son of God, they are fulfilling God's predestined plan to the 'T', and that's exactly in which the context in which the part we read in Acts 4 is placed. In Acts 4 verse 27 for truly in this city, there were gathered together against God's Messiah both Herod and Pontius Pilate along with the Gentiles and the peoples of Israel to do whatever your, God's Hand and God's plan had predestined to take place. God is not being thrown off His plan. This is His plan. This was all going precisely as God had arranged. In fact, what you see next, is the triumph, the victorious triumph of Christ in His resurrection from the dead. Verse 6, God says, as for Me, I have set my King on Zion, my holy hill. I made Him whom you crucified, King. He's risen; He's ascended; He's Lord of Heaven and earth. In spite of their vile threats, God has set up a Sovereign to rule and reign over earth and heaven.
And Who is this King? The King in view here is none other than our Lord Jesus Christ, David's greater Son. Where was this fulfilled? On Zion, my holy hill. There our Lord Jesus, of course, we see Him crucified and then, subsequently He is raised in mighty power to bring forgiveness of sins and the kingdom of God that would extend further than any kingdom of man and would last longer than any kingdom of man because it will last forever. This is why Paul in our 1 Corinthians passages can rejoice in the foolishness of the cross as we saw earlier in our study. God showed His power in establishing His kingdom not by using human power and human wisdom but by using what seemed to men and women as weakness and folly. He's going down it would appear. This is it. He's on a cross; He's not coming down. He has died. He's in a tomb. What weakness. What folly is the message of the cross. And yet, what we discover, is that it was precisely that which God used to destroy the wisdom of man and the power of man. God used the very threatenings, the very hatred of men, to accomplish His precise purposes. Listen, you can be secure, secure in God.
III. THE REIGN OF MESSIAH
Thirdly I want you to see verses 7 to 9, we have the reign of Messiah. He says I will tell of the decree the Lord said to me you are my Son, today I have begotten you. Ask of me and I will make the nations your heritage and the ends of the earth your possession. You shall break them with a rod of iron and dash them in pieces like a potter's vessel. Again we need the New Testament commentary to provide essential interpretation of this passage. And so hold your place here just for a moment and look over at Hebrews 1. Hebrews 1 verse 2. Here we're informed that in these last days God has spoken to us by His Son whom He appointed the Heir, see that? The Heir of all things. The Inheritor of all things. Remember the Psalm that we just read records, ask of Me and I will make the nations your heritage or your inheritance and the ends of the earth your possession. Well, God has spoken to us by His Son whom He appointed the Heir, the Inheritor of all things. Jesus has received what He asked for; the nations, the end of the earth, your possessions. Look at the middle of verse 3 here again of Hebrews 1.
After making purification for sins, now where did He do that? On the cross. He, the Lord Jesus, sat down at the right hand of the Majesty on high having become as much superior to angels as the Name He has inherited is more excellent than theirs. For to which of the angles did God ever say, "You are my Son. Today I have begotten you"?
Now that is quoted from Psalm 2 verse 7 isn't it?
Now what is the Messiah invited to ask for in His resurrection triumph? He's invited to ask that the nations should be His inheritance and the ends of the earth His possession. And so the question is, did Jesus Christ get His request? Remember the last words of Jesus before He ascended into Heaven after he completed His earthly work? Here's what He said, all authority in heaven and on earth has been given to me. Go therefore and make disciples of all nations. It's mine now and so you disciples go and take this message to the ends of the earth. Christ is Lord, bow your knee. See when the Holy Spirit was poured out on the day of Pentecost and people from many nations heard the gospel in their own tongue, and thousands were brought to faith in Christ and then spread back into the nations as they returned to their various places. What was that? That was just the beginning of the extension of the reign and kingdom of Christ to the ends of the earth. And do you remember how Peter explained what was going on? He says in verse 33 of Acts 2 being therefore exalted at the right hand of God, speaking of Jesus, and having received from the Father the promise of the Holy Spirit, He has poured out this that you yourselves are seeing and hearing. For David did not ascend into the heavens. He's saying this was not fulfilled in David. David didn't ascend into the heavens, but he himself says, the Lord said to my Lord, sit at my right hand until I make your enemies your footstool. Let all the house of Israel therefore know for certain that God has made Him, Jesus, both Lord and Christ, this Jesus whom you crucified. See the throne, the Lord Jesus ascended to the throne of the Father after His resurrection and here's what He asked the Father, Father, you promised me the nations for my inheritance. The joy that was set before me, I want that joy. I want that inheritance. But if they're going to be my inheritance then I need to pour out the Holy Spirit upon the nations. See the day of Pentecost was as it were opening day of Jesus sending His Spirit among all the nations bringing men and women and boys and girls to faith in Jesus Christ. Christ as the inheritance promised to our Saviour for all that He has so wonderfully done for us.
Now what do we see when we're given a glimpse of the eternal Throne of Christ in Revelation? And this is so great.
In Revelation 7:9 we read this, after listing the twelve tribes of Israel, John writes, after this I looked, and behold, a multitude that no one could number, from every nation, from all tribes and peoples and languages standing before the throne and before the Lamb, clothed in white robes with palm branches in their hands and crying out with a loud voice, "Salvation belongs to our God who sits on the throne, and to the Lamb."
What are the nations doing? They're worshiping the Lord. Christ receives His inheritance, doesn't he? The Psalmist writes in Psalm 86:9
All the nations you have made shall come and worship before you, O Lord, and shall glorify your Name.
The rage of the nations, friends, is just the death gasps of the enemy. Christ is exalted on high and so the matter is settled, isn't it? Christ is the recipient of His inheritance. The reign of Christ has been established, and so we need to ask the question, what then belongs to Jesus Christ? What nation is not rightfully His? Can you find one? Can you list one for me? Is there one that He didn't want? Isaiah foretold of a day when nations, which have always been known for their rage, and are even known to this day for their rage against God, will worship Him. Listen to these powerful words from Isaiah chapter 19 verse 23:
In that day there will be a highway from Egypt to Assyria, and Assyria will come into Egypt, and Egypt into Assyria, and the Egyptians will worship with the Assyrians.
In that day Israel will be the third with Egypt and Assyria, a blessing in the midst of the earth, whom the Lord of hosts has blessed, saying, "Blessed be Egypt my people, and Assyria the work of my hand, and Israel, my inheritance."
So, in that day, Israel will be the third with Egypt and Assyria; the third with Israel and Assyria. Israel is lumped among the nations. A blessing in the midst of the earth whom the Lord of hosts has blessed, saying, "Blessed be Egypt my people, and Assyria the work of my hands, and Israel, my inheritance." These are all the inheritance and worshipers of Christ. So did Christ refuse to ask for one nation? No. Here in our Psalm verse 9 we see that His rod of iron, His ruling rod extends over all of them. And so we must say to our Prime Minister, Prime Minister Trudeau, bow your knees, surrender to Christ as Lord. Bow before Him, President Obama. Fall on your knees you kings and queens. Take your place on the ground, Putin. For all authority, in heaven and on earth has been given to Christ.
The book of Revelation refers to verse 9 of our Psalm three different times and the usage there I found quite interesting. In Revelation 19 verse 15 to 16 refers to Christ's rule over the nations and it specifically has His wrath in view.
Revelation 12:5 simply speaks of Christ's rule over the nations, referring to this verse.
And then Revelation 2:26-29 teaches us that Christ rules the nations through His saints. God has made us kings and priests on the earth. He's made us, his people, we're kings and priests on the earth, that, through whom, God rules and reigns, Christ rules and reigns on the earth.
How does that work? Well, let's think about this for a moment. John writes to the Asian churches in the first century, and here's what he says in the beginning of Revelation: Grace to you and peace from Him who is and who was and who is to come; and from the seven spirits who are before his throne and from Jesus Christ the faithful witness; the firstborn of the dead and the ruler of kings on the earth.
So it says, here's a message from the ruler of kings on the earth, namely Jesus Christ. To Him who loves us and has freed us from sins by His blood, and made us a kingdom, priests to His God and Father. To Him be glory and dominion for ever and ever. Amen.
Peter uses similar language in other examples I could give you. But Peter says, you are a chosen race, a royal priesthood, a holy nation, a people for His own possession, that you may proclaim the excellencies of Him who called you out of darkness and into His marvelous light. Christ, how does He reign? He reigns through His Word, as proclaimed through the church. He uses His preached Word to call the nations to Him. See that? God uses His Word to call people to Himself, to call the nations to worship Christ. Isn't it foolish then that we so often turn to gimmicks to try to get them, instead of the Word of God, the powerful Word of God which He uses to rule and call nations?
So when we look at the nations in their rage today, it's easy isn't it, it's easy for us to become consumed by what we see rather than what the Bible teaches. It's what some people like to call newspaper theology, where we look at the news and say, oh wow, what's going on? And we interpret life through the news, through the vantage point of the news rather than coming to the Scripture and saying, what is God's, what is God doing? What is, how is Christ reigning? And the question needs to be asked, if Jesus is King, if He is Lord and sovereign, why do we not yet see all the peoples bowing their knees before Him? Well the Bible teaches clearly that Jesus did deliver a crushing blow to the devil on the cross, many texts could be given as an example but let me give you this one from Colossians 2:14-15 it describes what God did for those who trust His Son when He died on the cross, it says, The record of debt that stood against us, He set aside, nailing it to the cross. He disarmed the rulers and authorities and put them to open shame by triumphing over them in Him, that is, in Christ.
See when Christ died for our sins, satan was disarmed and defeated. The rulers of the nations were thrown against the wall in their weakness to triumph over Christ. Christ is triumphant, but what we see is that even after Jesus Christ delivers that prophetic death blow to death, to satan, even after our Lord defeats satan in the cross, the enemy continues to gasp and thrash about. That's what we see in our day. Did you know that you can be killed by a headless snake? I know we don't have a lot of poisonous snakes around here, thankfully. But when I was in South Carolina they did have a lot of snakes that, some of them venomous and so on, and I learned this, that a snake, you don't feel sake just cause you cut his head off. He can still bite and he can still kill you. See, inside their head or something there's these heat detectors, these heat sensors built in, that work independent apparently of the brain and literally you can cut a snake's head off and if you walked up to it, it could bite you; it could kill you. It could sink its teeth in you and strike a deadly, poisonous blow.
Well listen, we're told in Hebrews, that Jesus, through His death destroyed him who has the power of death, that is the devil. He has taken satan's ability away to rampantly deceive the nations. What we see when we look at the nations is that God took eleven men, eleven disciples, back after the resurrection of Christ, He said go into all the world. And what do we see now when we look on the nations? Do we see eleven disciples? No, we see millions of them. We see that Christ indeed has been doing His work of saving people; of calling the nations to Himself; and what you will see in a coming day, especially as we look into eternity is the nations, millions, a multitude that cannot be numbered, worshiping and serving His name.
Of course, that does not include everyone. That does not include everyone. Not everyone will be in Heaven, right? We're not, we don't believe that. There will be some people, there will be many people who reject Christ; who continue in their opposition to His Name and are eternally cast out. But He has taken the ability of satan, his ability to have rampant course in the world. He's put him on a leash and we see that He did this to make way for the Great Commission to be fulfilled. But after his defeat on the cross in the pages of the New Testament you still see the devil and his minions thrashing about even though they know they are defeated.
In Romans 16:20 Paul takes the ancient prophecy from Genesis chapter 3 verse 15 and he applies it this way, may the God of peace soon crush satan beneath your feet. See, God's people even today, we continue to experience the final rage of a defeated foe. We feel the gasps of the enemy. We feel the heat of those final gasps of breath as satan knows his end is sure. But when you can see, when you can finally see through all the blood and the smoke and the dust of war, of battle, and of satan's writhing, what you see is the triumph of the Word of God. The Lamb of God reigns. And that, friends, is what we believe, Christ is Lord.
IV. THE PSALMIST'S REQUISITION
And so, let's come finally to the Psalmist's appeal in verses 10-12. In light of all of what we've said and we've looked at from this Psalm, these final verses, verses 10-12 are fairly surprising aren't they? Aren't they? We hear these sweet, beautiful strains, as though from a harp, right? Coming through the cacophony of the nations' surge of anger. We hear the sweet strains of the Psalmist appealing, appealing, offering terms of peace to all the nations. Just as Peter said on the day of Pentecost, He was the Son of God, the Lord of glory and you crucified Him; and the people cried out and said, what are we going to do? And here's what he cried out, repent, repent now. The day when Christ will break the nations in pieces like a potter's vessel, that day has not yet arrived. There is yet opportunity to turn to Christ in repentance. There is opportunity for you today to lay down your arms and to surrender to Him and to submit to Christ as Lord and so come, Peter appealed. Be baptized for the forgiveness, and the forgiveness of sins.
So here's the paradox, isn't it? The only refuge for us, from the Messiah who bears the rod of rule; that rod that can break us in a moment; that rod that will strike at His enemies like clay pots and literally shatter them. The very one who comes, will come in His wrath, He is your only hope. He is the only refuge, and so the only refuge from Him is in Him. Don't look for any other refuge. The only refuge from Christ is in Christ. And so He says come now; come in reverence; come in worship before Him. Embrace Him in love.
And that's what you see in verse 12, kiss the Son. Kiss the Son. My friend, have you ever kissed the Son of God, the Lord Jesus Christ? We believe that Jesus Christ is the Son of God raised from the dead. But have you ever kissed Him? And you say, how could I? How could I, I've never even seen Him? Here's what, have you ever worshiped before Him? In days gone by, people would literally kiss the ground on which sovereigns walked, on which kings walked. A woman, we read recently in our midweek study, kissed the feet of Jesus. Have you ever worshiped Him in awe and reverence of the holiness of Christ? It's likely that even in a small congregation like this, and we've been cut down majorly today with numbers away, but, even in a small group like we have in front of us this morning, there are some of you doubtlessly who are harbouring hatred and resentment towards the Lord. And even now, let me say, the Lord is reigning through His Word. He's reigning through the preached Word and you must submit to it. You must obey it and you must turn to Christ for mercy.
The Psalmist said in light of the terms of peace that God offers you through the Son, come now. Come now. Lay down your arms. Lay aside your hostility. Come and kiss Him in reverent awe, and you can know that you are forgiven. In this very insecure world you will find in Christ all the security that you could ever want and all that you will ever need.
And so Christian, let me appeal to you now, we are those who are called to believe what God has declared concerning this, the one who trusts in Christ's Word will be blessed and that's what the Psalmist ends, blessed are all who take refuge in Him. The one who trusts in God's Word is blessed. We don't have to see the laws of the Lord as something to run away from. Like the Psalmist David, we should be able to say, how I love your law. I meditate on them day and night. I love your law. Where did we ever get this idea that God's law is something that we hate? Or that really is oppressive? God's law, especially as we come to understand more clearly in the New Testament is a glorious and beautiful thing. It means to come under the Lordship of Christ in every aspect of our lives. We are blessed when we hear His Word spoken. God has spoken, and here's the thing, do we believe Him? Do we believe Him? Jesus reigns over the ends of the earth. The Name of the Lord will be praised and pure sacrifices will be offered up to Him by every nation under heaven. And so come, let us worship Him.
I want us to sing now as we transition into the Lord's Supper, let's sing together those first two verses, as Shawn comes, first two verses of Victory in the Lamb and so we'll sing these two verses and then we'll come to the Lord's Table.