Psalms  •  Sermon  •  

Submitted

  •  

Presented

  •  46:16
Psalm 23 stands out among the Psalms as one of the most beloved for believers. David reminds us of the faithfulness of our good Shepherd-Friend. He provides us with good pasture. He restores us to right paths, he protects us from danger and lavishes us with overflowing graces.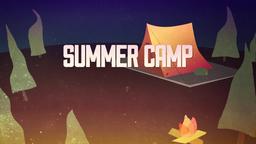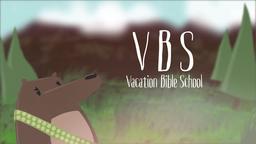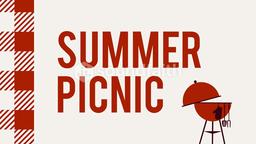 Reading from Psalm 23 this morning…
The Lord is my Shepherd, I shall not want. He makes me lie down in green pastures. He leads me beside still waters. He restores my soul. He leads me in paths of righteousness for His names' sake. Even though I walk through the valley of the shadow of death, I will fear no evil, for You are with me; Your rod and Your staff,
They comfort me. You prepare a table before me in the presence of my enemies; you anoint my head with oil; my cup overflows. Surely goodness and mercy shall follow me all the days of my life, and I shall dwell in the house of the Lord forever.
This morning we are taking a look at a familiar text. A passage that is one of the most famous passages in the Scripture. Rightly so, isn't it? But it's exactly this familiarity that we may have with this passage that can make us quickly skip over it. That can just quickly read it and assume, I've got this. I've grasped everything that this passage has for me to glean.
But you know what? This Psalm, like every other one, every other text of Scripture has so much depth for us to plumb. So much richness for us to enjoy, that this morning, if by God's help, we can only have our appetites whet for more of this Psalm, then I'll have accomplished my goal. And so if we get a sense that I want to read Psalm 23 again, I want to plumb, I want to look at this chapter some more, then I will have accomplished what I am setting out as a goal for this morning. I want you to see that there is so much richness here for you to enjoy.
Now often when we're reading the Psalms or any other Scriptures for that matter, it's very easy, isn't it, for us to think of these writers of the Scripture as having some sort of deeper access to God than you and I do. Well it is true that David became a mighty warrior. He slayed his tens of thousands as the women of his day sang in chorus, Saul has slain his thousands but David his tens of thousands. Although it is true that David was a mighty king, and a king in the lineage of Christ for that matter. And while it is also true that David was a man after God's own heart. What I want you to see is that for all of this, David was not at an advantage to know God more deeply than the average believer today. David was not at an advantage. You see as much as these words and many others like them, were penned by David under divine inspiration, and by the way our words are not… while this is true, what I want you to see is I would argue that David was not in a place of advantage above the average Christian today.
You see, when David rejoices in the words of God, and he does so many times throughout the Psalms, he'll say, Oh how I love your law. It is my meditation day and night. What part of the word of God does he refer to? What part of the word of God does David have access to? What, maybe the first 5 books of the Bible, the Pentateuch? Genesis, Exodus, Leviticus, Numbers, Deuteronomy? Maybe he has the book of Joshua? I'm not sure, but my point is this: David had access to much less revelation of divine truth than any of you here this morning have. Yet, what I want you to see is how deeply David treasured the truths he had while by comparison they were small. David only had 5 or 6 books of the Bible maybe. What do you have?
You have the completed canon of Scripture. You have the Old and the New Testaments.
But what makes Psalm 23 stand out among the Psalms as its most memorable; as its most delightful; as it's one that we may go to most often in our minds? What makes this Psalm so deeply loved by believers among all the Psalms? Well I think part of the answer comes to us by looking at the first person, singular pronouns. And I know you may not be into grammar and such but you know what that is. That's probably one of the words you use most in your vocabulary; like I and me. Let's look at the text for a moment and notice David employing these first person, singular pronouns. I'll give you just some examples and you can find the rest. The Lord is my Shepherd, I shall not want. Verse 2, He makes me lie down. He leads me. Verse 3, He restores my soul. Now you get the point, right? You could circle or highlight or underline the rest and I'll leave that to you. But you might say, why does that make this Psalm stand out? And we would say, this doesn't stand out. This isn't a surprising feature to me. And I would answer you that's because you live in a very me-centered generation.
My parents' generation was officially dubbed 'the me generation'. The 1960's are remembered by those who went through them as a time of political protests, of radical experimentalism and new cultural experiences were being experimented with. You have the civil rights movement which gave birth to rebellious young people with these new dreams to pursue. But that me-centered mentality didn't stop in the 60's or the 70's. It's perpetuated right into today. In fact it's become so prolific that we don't notice it anymore. It's just part of who we are. And unfortunately, this me-centred thinking has actually found its way into the church with a strong foothold, I might add.
So I'll give you an example of this. Many Christians, as they're reading their Bibles. They'll say for instance reading an epistle where Paul is addressing a local body, a congregation, and every time they read the word 'you' they think it's talking about me. You means me, right? Automatically. That's our me-centred filter, taking the Bible and changing its meaning, unfortunately.
We read these letters to various churches as though Paul were writing them personally to me rather than to a body of believers. We tend to want to individualize everything. We want to ask this don't we, "what does it mean to me?" That's how we tend to read our Bible. What does it mean to me? And is that an appropriate way to tackle the Bible? And I would address that clearly with the answer, no, it is not. That is not the first interpretive clue to understanding the Scripture. First you have to ask the question, 'what did it mean to them then', before we begin to address the question then 'what implications does this have for me?'
How many times have you run into professing Christians who say something like this, "I don't gather with a church, I just have me-and-Jesus time. I don't need the church, I just need Jesus." That's this me-centred mentality coming into effect whether or not you gather with a local body of believers or not… whether you plug yourself in as a member or not. Is it 'just me and Jesus' or is it 'us'? Well, most of the Scripture is addressed to a body of people and so that is one of the things that makes this Psalm stand out so uniquely. Because as we come to Psalm 23 what you need to realize is that this kind of me-centered thinking wasn't always common. For instance in Israel, it was common to speak of the Lord as 'our Lord', 'our God'. As a corporate people, He's ours.
See God had make covenant promises with His people. He had done it through one man, that is through Abraham, God had promised covenant blessings but He promised them upon a people. And so this Psalm really stands out as unique among the Psalms and among the literature of Scripture because in this Psalm, David applies Yahweh, the Lord's love, he applies His compassion, His patience, His forgiveness, not now just to a sea of people, but to individuals, namely himself. So here David applies the Lord's Shepherd-care right down to the individual sheep. Specifically he applies it to himself. Not merely to the sheep as a white, wooly mass, but to the individual sheep within that flock.
And so here is Psalm 23 David expresses his personal joy and satisfaction in the Lord. And yet what we discover is that the glorious truths that are contained in this Psalm are in no way unique to David's experience, are they? That's why we love this Psalm so much, because as we listen in on David rejoicing in his Shepherd-Friend; as we listen in on David recounting the faithfulness of his covenant-keeping God. Every believer both in Old Testament times and in New Testament times, every one of us as believers sees in David's experience a parallel to our own. And we say that's what the Lord is like for me too. We see strong reasons to join with David in worshipful chorus together as we've done this morning in song to proclaim the excellencies of our common Shepherd which this Psalm showcases for us.
So David, what does he do? He recalls the mercies of God to him and he uses two primary metaphors in this passage. We tend to only think of the first one, that is of a Shepherd, and that's the one we'll look at first. The first metaphor David employs is that of a shepherd. See, David knew God as his Shepherd. We don't have to be New Testament scholars though to know that this same metaphor, this shepherd metaphor is used of the Lord Jesus Christ, in relation to the church, is it not? We, the Bible speaks in the New Testament, follow the Lord like sheep. We know His voice, Jesus says in John 10 verse 4. Jesus could say, I am the Good Shepherd; the Good Shepherd gives His Life for the sheep.
So, this is not unique to David's experience, is it? The Lord is the Shepherd to every one of His sheep. To every one of His sheep. But here's the question, and this is the thing that David fleshes out in joy to God, what does our Shepherd do? What does our Lord and Shepherd do? Well the first thing He does, David writes is, our Shepherd, my Shepherd he says is provides good pasture for me. My Shepherd provides good pasture for me. David wrote, 'He makes me lie down in green pasture. He leads me beside still waters.' Now remember that before David was a king he was a shepherd. And David knew exactly what sheep need. That it's a good shepherd who provides good pasture for his sheep to eat in. Sufficient pasture, not scarce, spotty pasture, but sufficient, green pasture so that the sheep can lie down there. What does it mean for a sheep to lie down in its food? It means that there's so much of it that some of it can just be trampled on. It's just so much he can't take it all in. And so you lie down, as that sheep, content, full… having had enough.
And in the same way we see in the New Testament that God, the Lord Jesus Christ, leads His sheep beside still waters. He quenches our thirst. But as much as David had been a shepherd, David also knew what it was to be a sheep. You see, for the Lord was his Good Shepherd. David was a sheep who had been amply supplied in the pastures of the Lord.
Let's think about it now together, Christian. What did David have as a sheep in the Lord's pasture that you and I don't have more of? For instance, we already asked the question, how much of the Scripture did David have to read and to meditate on and to nourish his soul with? How much of the mysteries of Christ and of redemption which we see much more clearly now than he did. How much of the gospel did he understand? Things that were largely veiled for him have become so much more clear for us and this is precisely my point. If David, who had only a small sliver of the Scriptures could speak with delight and say, 'He has given me so much, He has supplied me with good and sufficient pasture, at which to feed and enjoy God. As I meditate on His law day and night.' David could say, 'I could spend my whole life in Genesis, Exodus, Deuteronomy, Numbers… I could spend my whole time in the Pentateuch and I could not exhaust these pastures. I could not exhaust God.'
How much more is it true for us today? We have the completed revelation of God to His peoples in the Old and the New Testament. We have the full Scripture, and most of us have multiple copies of God's Word in our own language. We have seen the fulfillment of prophecies that David himself made long ago. And that David himself longed for, we have seen the fulfillment of those promises.
Peter puts it this way in his second epistle, in 2 Peter 1 he says that He that is Christ has granted to us His precious and very great promises, promises that were made thousands of years before. Promises that had been unfulfilled in the time of Old Testament saints. And specifically Hebrews tells us that Old Testament saints had died still awaiting these promises. Hebrew author writes in chapter 11, we have been give all, sorry, this is what 2 Peter says, we have been given, the New Testament believers, all things for life and godliness through the knowledge of Him. Think of it, we, you and I as Christians have the Comforter, the Holy Spirit to dwell within us and to assure our hearts of genuine faith and to lead us into ever increasing delights in the pasture of our Lord. So David can speak of the delights of the sufficiency of the pastures that God leads him into, how much more can we? How much more can we?
The second thing that David says about his Shepherd is that the Shepherd brings him back to the fold and guides him in right paths. David writes of the Shepherd in verse 3, He restores my soul and leads me in paths of righteousness. Now think of this, who among us doesn't need this reminder this morning? Pay really close attention to those finals words of verse 3, why does He restore our soul? Why does He lead us back to paths of righteousness when we stray? Verse 3, it says at the end, for His Name's sake. You see that? He does it for His Name's sake. Now here's a principle that you should pretty much get a little piece of paper, make it into a book mark and write this on it. Here's what you write, For His Name's Sake, and you have that little piece of paper and you move it along throughout the Scripture and it's going to help you understand so much more. He does everything He does for His Name's sake. Whatever God does for us, He does first and foremost for His Name's sake. You see God's first concern is His own glory. His first concern is His Name's sake. And you might say, that doesn't make me feel that good if I'm not the centre, that's your me-centredness coming out again, isn't it?
So this is really important for you to see here, because it's better than God being you-focused. It's best that God be… do things for His Name's sake and I'm going to show you why. You might say, I have sinned grievously, how could God accept me now? That's precisely why you need God to do things for His Name's sake and not yours. Why does he patiently, tenderly exercise loving kindness to me even when I wander and stray, and bring me back to paths of righteousness? Why does He continually restore my soul? Why does He not simply wipe me off the map? Because He doesn't do it for your name's sake, He does it for His Name's sake. This should be a strong clue. The answer is that what God does is not primarily about you at all. He restores you to paths of righteousness for His Name's sake. And for those who are truly His sheep, and I pray that I'm speaking to largely a true sheep congregation here this morning. For those who are truly God's sheep, He does this day after day after day.
Can we not resonate with those words of the song, prone to wander Lord I feel it, prone to leave the God I love. Our wanderings from Him have often been deeply grievous, have they not? Why has God brought us back instead of simply wiping us away? Because every single instance of our tendency into paths of unrighteousness, think of this, is a reminder that, were it not for Him, we would be left to perish in our own folly. But for His Name's sake, He guides and comforts and leads us back again and again and again to paths of righteousness. His own honour, His own glory is involved in the preservation of His sheep. Now do you see why it being for His Name's sake is better than being for your name's sake? And because God is about His own glory and honour, He has never once withdrawn His loving kindness from His true sheep. He has never ceased to watch over us for our good and for His glory.
Now he said, this is so important to understand, and you may still have this lingering question, why? Why is this so important? I think one of the songs that we sang earlier answers this well for us. Two wonders here that I confess, my worth and my unworthiness. My value fixed, my ransom paid at the cross. See, your value to the Shepherd is fixed. There's two truths you need to confess. My value is fixed, not on me, but on Him. And the other thing you need to confess is your unworthiness of that value being placed upon you. And yet, that value has been placed upon you by your Shepherd. It's fixed, in not yourself, but in Him. Jesus Christ has made you His own at the cost of His own life. And so it is for His Name's sake that He preserves us when we wander.
There's no other reason, can you point to one, another reason to answer, how it is that each one of you this morning, as you sit there, and how it is, ask this question, however recovered from the grievous sins that I've fallen into this month, this year, this week … how, how is it that my soul is being restored and the way I'm being brought back to ways of righteousness… can you answer another reason than for His Name's sake He does it? It's He alone that has kept us from thousands of evils that we have been tempted to fall into but have not.
The wandering sheep are still sheep. Let that be a comfort to you this morning, the wandering sheep, the true sheep who wander are still sheep. And this is why the Psalmist is making so clear that the Shepherd will lead His sheep back, back, back to paths of righteousness. To the green pastures, to the still waters, which brings us to our next point.
The Shepherd, the Psalmist says, protects me from danger. Verse 4, even though I walk through the valley of the shadow of death, I will fear no evil. Now David might have in mind that even in our dying hour, the Good Shepherd is still there to guide and comfort. There's no sheep of His who needs to fear even death itself. And while that's true, I believe in light of the context, I think David has a wider thing in mind. He's speaking more generally, I think, to seasons of darkness and distress, whatever they may be. It could be impending death or it could be impending persecution or fear. And so the reason I say this is because the Psalmist actually uses this language elsewhere in the Psalms and it's more clear in those texts that death is not exactly on his mind.
See when sheep are being led to new pastures, sometimes to get to the other good pasture, you have to cross scary places. To get from this green pasture to that green pasture you may have to go through a deep valley to get there. You may have to walk along a precipice on a mountain to get there. So it is with the believer, isn't it? While our Shepherd is faithful to lead us to green pasture, it's certain isn't it, that there will be seasons of difficulty and darkness on the way? There will be times when we wonder, where's this going? God, why are You doing it this way? There's going to be times when we say, why this way, Lord? Why this, why this pain? Why this suffering? Why this loss? Why this path? David knew those times well. There were times when David was fleeing for his life, whether from king Saul, or even from his own son, Absolom. He might say, why Lord? You promised me kingship while I was still a boy back in Bethlehem. My kingship is being threatened by Saul. Now I'm king, my kingship is being threatened by Absolom. God, why are You doing it this way?
But here is the assurance that the true sheep and you, if you're a true sheep, can have in these times… your Shepherd has not left you alone. The Lord Jesus Christ, the great Shepherd and overseer of your soul is with you, and with His Shepherd's rod and staff, He protects you. Now the Shepherd's rod is used in at least three significant ways throughout the Scripture. The first is that the rod is used to count the sheep. You are, believer, this morning, you are numbered in the flock. You're numbered in the flock. You are individually counted. God notices if you're missing. See you're not part of a large, wooly-white mass… counting the sheep, what does that do for the Shepherd? It ensures that every single one of them are safely in the fold and that none are lost. We know from Jesus' parable what happens when a sheep is found missing. What does the shepherd do? He searches until he finds it. So the Psalmist says, 'You are with me. Your rod and Your staff, they're a comfort to me.' A shepherd also uses the rod, though, to spur the flock… 'c'mon, lets go, c'mon, let's move along. You're making too slow progress, just trust me. Just trust me. Move this way.' And finally, the shepherd uses the rod to bring wandering sheep back to the fold. You see, the Scripture is clear that if you are left without discipline, if you wander into sin and you're left comfortably there, that should make you fear. Those who are left without discipline are the unloved. But because we as His sheep are loved by our Good Shepherd, we can expect to be chastened by our Good Shepherd.
The author of Hebrews encourages us this way, we are to receive correction as an act of love. He says in chapter 12 verse 4, in your struggle against sin, it's a very real struggle, isn't it? In your struggle against sin, you have not yet resisted to the point of shedding your blood. And have you forgotten the exhortation that addresses you as sons? He says, my son, do not regard lightly the discipline of the Lord, nor be weary when reproved by Him, for the Lord disciplines who? The one He hates? No. The Lord disciplines the ones He loves. He chastises every son whom He receives. It is for discipline you have to endure. God is treating you as sons when you experience guilt and condemnation over sin and when you are experiencing distress over sin, receive it as loving discipline from your Good Shepherd. What son is there whom his father does not discipline? He goes on to say, if you are left without discipline in which all have participated in then you are illegitimate children and not sons. Be afraid when you wander into sin with joy and delight unrepentantly with no remorse over sin, be afraid, cause God disciplines the ones He loves. Being disciplined by the Lord is a sure sign that you are one of His sheep.
But, midway through the Psalm, David transitions from this metaphor of shepherd and sheep to a new one… that of a host who has prepared a lavish banquet for his friends. Now this is quite astounding really, think of it. God has taken dirty, stinky, wayward, unworthy sheep and now He invites them to be His friends at a table… at a scrumptious table spread with food. This reminds me of what our Lord said to His disciples in John 15, he says no longer do I call you servants, for the servant does not know what his master is doing, but I have called you friends. See as our Lord spread a table for His people in the wilderness where they would otherwise have died of starvation, where they would've died of lack of water, so our Psalmist says, He prepares a table for us in the presence of our enemies. We, like David, have enemies don't we? Who would deprive us of every blessing if they were to have their way. If they were not restrained by an invisible and almighty Hand. Our Heavenly Friend, He protects us from their assaults and He gives us an abundant supply of all good things. He delights to honour His unworthy guests.
David says, He anoints my head with oil. He fills my cup with the richest of wines so that it runs over. He's not skimpy. He gives abundantly. Isaiah describes a day when the Lord of Hosts will make for all His peoples a feast of rich food. A feast of well-aged wine… of rich food full of marrow, of aged wine well refined. These delightful descriptions that the Bible uses to describe God's goodness and grace to us. These delightful descriptions, as we live the Christian life out, we begin to see what seems to be amazing descriptions almost become inadequate, don't they? As we get a deeper and deeper experience of the unceasing delights of God's grace, we begin to discover as the Psalmist did in Psalm 16:5 the Lord Himself is the portion of my inheritance and my cup. How much does God pour into our cup? He pours Himself in there, that's the portion. How much food does He lavishly put before us? He puts Himself on the table, and I can't help, as I'm catching glimpses of this one in front of me, of seeing the beautiful parallels that literally Jesus has given us of Himself. He gives us His Body and His Blood and He says, eat. Eat of Me. Partake of Me. Drink of Me. The Lord Himself is the portion and my cup.
Now considering that the Lord fills us with Himself then it's no surprise that David can say, "My cup overflows! That's enough, it's full. I can't take in any more." What, friend, what can compare to the riches that are ours in Christ? Paul was grasping for words many times in the New Testament trying to describe this over-abundance of Christ. And he did give one example was Ephesians 3, where he calls the riches of Christ he says, the unsearchable riches, past finding out. David writes in Psalm 63, because Your steadfast love is better than life, my lips will praise You. That's why we praise the Lord like we do every Sunday morning when we gather together. We praise Him out of the abundance of His goodness to us.
So truly I trust that David has encouraged us this morning through reminding us of the faithfulness of our Good Shepherd, of our good, gracious Host, our Friend. He provides us with good pasture. He restores us to right paths. He protects us from danger. He lavishes on us overflowing graces. But you might say, I feel like you kind of missed a few really important words in this passage. You're right. I want to walk you back through briefly. I want you to note some things here, of David's expectant hope in light of these glorious truths. So briefly, with me, notice these.
The first one is this. I shall not want. Here's the first assertion that comes to us. In light of the Shepherd Friend that David has just described, what possibility is there that a sheep in His care would lack for anything at all? Paul wrote of this same Shepherd Friend in Philippians chapter 4:19 he says, and my God will supply every need of yours according to His riches in Christ Jesus. See, when God gives to us, what well does He draw from? The well of Himself. The well of Himself. He gives according to His riches in glory in Christ Jesus. So when God gives to us, He draws on an inexhaustible fullness within Himself, an endless supply.
As a brother or sister this morning, as you look in on your own life this past week, you're sure to see that you have some needs, don't you? You need a righteousness outside of yourself. Even your attempts at righteousness have been failures and filthy rags. So then, the Shepherd says draw on My well. Draw on my eternal Well. Draw on Romans 3:22. Draw on the righteousness of God through faith in Jesus Christ for all those who believe. Your righteousness will not be enough but His righteousness is. He gives it to you. I shall not want. Are you in need of grace to be killing sin in your life? Are you needing grace to walk faithfully in paths of righteousness? Paul tells us His grace is sufficient for me. It's enough, isn't it? I shall not want. I will not lack what I need. And so it's every believer's privilege to say with the Psalmist, I shall not want. I have what I need.
But there's a second assertion in light of this Shepherd Friend that we have in verse 4, I will fear no evil. Now it's not, I don't see it as being so popular today, but a while back, a few years back, you'd see this slogan on clothing or on the back of a truck all jacked up or on hats, it would simply say, No Fear. Exclamation point. Two exclamation points. Cool, slanty font. Where did that slogan come from? Well I'm not, I didn't nearly know, so I looked it up and it comes from Southern California culture, the skateboarding sort of life where there's this attitude that encourages, live the dangerous life, take risks, walk on the edge near danger. And you know there's some, there's many young people who took that motto to heart. No fear! No fear of authority. No fear of parents. No fear of using drugs. No fear of sexual promiscuity. No fear of the consequence of sin. I'm my own person, I do what I want. No fear! Well interesting, then, isn't it that we find this popular phrase in the Bible. This popular slogan, No Fear! It's in the Bible! But what I want you to be careful you don't do is make this mistake… David is not talking about self-confident risk-taking. David is not speaking of his skill with a sling or sword. He isn't thinking of his own brute power. No, as we sang, my worth is not in what I own, not in the strength of flesh and bone, but in the costly wounds of love at the cross. Why does David not fear evil? It's right in the text, for You are with me. The Shepherd is there too.
See, we know how powerful; we know how subtle; we know how dangerous is that roaring lion, who, on his leash, continues to seek to devour you. And we know that we're as weak and impotent as sheep. But if David, a mere man like us, slew a lion and a bear and Goliath… then how much more powerful to defend us is our Good Shepherd, Jesus Christ. I will fear no evil, David says, and as believers we can say with David, God is our refuge and strength, a very present help in trouble. Therefore we will not fear, though the earth gives way, though the mountains be moved into the heart of the sea, though its waters roar and foam, though the mountains tremble at its swelling.
Paul wrote these words of assurance to New Testament believers in Romans 8, who shall separate us from the love of Christ? Shall tribulation, or distress, or persecution, or famine, or nakedness, or danger, or sword? As it is written, for your sake we are being killed all the day long. We are regarded the sheep to be slaughtered. There's no hope for them in light of this turmoil. No, Paul responds. In all these things, we are more than conquerors through Him, who loved us. For I am sure that neither death, nor life, nor angels, nor rulers, nor things present, nor things to come, nor powers, nor height, nor depth, nor anything else in all creation will be able to separate us from the love of God, in Christ Jesus, our Lord.
Well, there's one more assertion that David makes in light of his Shepherd Friend. He says I shall know eternal delights. Observe verse 6, observe how confidently David speaks. Surely, goodness and mercy shall follow me all the days of my life. What? David! Do you have no doubt about this great matter? No, it shall be so, surely, surely. But what about all those grievous sins that you've committed David? No, this is my portion, surely goodness and mercy shall follow me all the days of my life. They shall follow me wherever I go. Goodness – ample supply for my needs; and mercy – covering for my sin. Look at this confidence. This is a confidence that David can carry beyond death itself… and I will dwell in the House of the Lord forever. Not only serving the Lord in His House below, but enjoying and glorifying Him in His House above. We can enjoy this same confidence can we not, believer this morning?
The world has no idea of this blessed assurance that is ours. As the world grasps aimlessly after the latest schemes of man, after the latest broken dreams, they don't know what a Shepherd and what a Friends we have. Question is, do we? Do we know what kind of Shepherd Friend we have? Do you? Listen, if you're in the sheepfold of the Good Shepherd today, let me invite you to feast at the banquet of His benefits this week, like you have been neglecting to do over the past weeks. Maybe months. Maybe years. Oh taste and see that the Lord is good. And I pray that these introductory thoughts on this Psalm will only serve to whet your appetite for the wells of blessedness that are ours in Christ; joys that are only a foretaste of His Heavenly delights that will be ours when we dwell with Him for eternity.
I want to leave you with these words from Revelation 7, then one of the elders addressed me saying, "Who are these, clothed in white robes, and from where have they come?" I said to him, "Sir, you know." And he said to me, "These are the ones coming out of the great tribulation. They have washed their robes and made them white in the blood of the Lamb."
"Therefore they are before the throne of God and serve Him day and night in His temple; and He who sits on the throne will shelter them with His presence. They shall hunger no more, neither thirst anymore; the sun shall not strike them, nor any scorching heat. For the Lamb in the midst of the throne will be their Shepherd, and He will guide them to springs of living water, and God will wipe away every tear from their eyes." Amen.