When You Fast (Part 4) For Earnest Prayer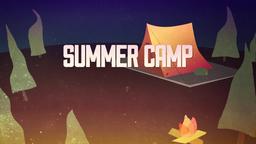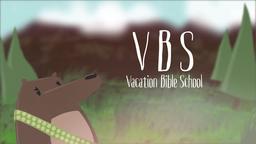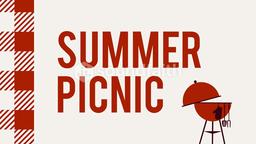 Fasting out of A Desire for Christ
In what John Piper declares1 to be the single most important passage on fasting the disciples of John come to inquire why Jesus' disciples do not fast. Jesus' answer is remarkable. Please stand as you are able and prepare to read that passage together with me: Matthew 9:14-17. As we read please notice as if for the first time what Jesus is saying about the purpose of fasting. (Read Matthew 9:14-17).
Do you see what Jesus is saying about fasting? Fasting, he says, is essentially tied to mourning – we spoke about that a few weeks ago. In fact for many years while the people of Israel were in captivity, they would fast throughout the year on solemn occasions such as commemorating the national tragedies of Jerusalem falling, or of some national leader dying. So what Jesus is saying here about fasting being an issue of mourning is not a new concept to anyone in the crowd who is listening.
Of course the twelve disciples of Jesus are in no place to even consider mourning because God's son - the Messiah, Jesus Christ is standing right there with them. He is the bridegroom promised in the prophets. But the day will come when He is not standing among them, and in that day they will fast. Not only from the old sense of mourning and loss but also from a new sense of earnestly desiring His return. It is this aspect of earnestly desiring God which makes fasting an appropriate tool to awaken earnest prayer.
To awaken Earnest Prayer
Fasting as a spiritual discipline is an expression of desperation for God. The next logical step in that sequence is turning that desperation for God into passionate communication with Him through Prayer.
Almost every reference to fasting in the Bible as well as in modern Christian life links fasting with prayer. As Donald Whitney writes, "In one way or another all of the other biblical purposes of fasting relate to prayer."2
At its essence we cannot loose sight of prayer as being so much more than merely asking for things. Prayer is at it's core simply communicating with God. Now we can turn it into all kinds of things that it shouldn't be, like a ritual or even a way to show others how holy or how intelligent we are because we know how to use big words, or we pray for a long time or something like that. But in truth, prayer is simply a family conversation between my Father and I.
But sometimes our prayers may lack vibrancy or trust. They may lack intensity, they may lack frequency or expectancy; in brief they lack intimacy with God. If we permit the "saying of prayers" to be little more than reciting an incantation, not only are our prayers ineffective but we are also cheating ourselves out of the fullness of communion with God which is inherent in Christian prayer. If we are not seeking God in our prayer, than we are seeking something less than the best.
I submit to you that sometimes, the reason for prayerlessness, or of ritualistic ineffective prayers goes deeper than our method and extends all the way to our relationship with God. Emptiness in our prayer life may not be because we do not desire prayer, but even more: that we do not desire God.
In those times of emptiness when we suddenly become aware that our prayer life has grown stagnant or non-existent, I submit to you that fasting becomes an appropriate tool to help spark a new awakening in passionate, productive, earnest prayer by awakening a slumbering desire for God. For when we are consumed with a desire for God, we will be consumed in a desire to see his hand in every area of our lives. That desire will manifest itself in earnest prayer as we seek to be satisfied in Him.
Since fasting is an expression of mourning over loss as well as a desperate desire for something greater, what does fasting do? We know that fasting certainly doesn't force God's hand into doing anything, it doesn't change God. But fasting serves as a means of focusing our desire instead of dulling it. Fasting serves as a means to awaken a long slumbering hunger to be fully satisfied. And this is where it gets tricky.
When we are hungry, we are easily tempted to run for anything that might satisfy the hunger pains. I dare you to go to the grocery store when you're hungry. If you do, good luck sticking to your grocery list!
Skip a lunch on Tuesday and you'll consume a bag of potato chips or a box of Twinkies in a heart-beat. But what if in the midst of your hunger and the temptation for those chips you were reminded that in a short time you would have a 12oz Sirloin steak and a baked potato with all the trimmings; but if you eat the chips you won't be able to enjoy it, much less desire it? Would you be more willing to let your hunger set the stage for something great instead of merely something good?
This is why we must specify clearly our purpose for fasting up front, and be prepared at every moment to remind ourselves of the purpose of our fast. We can satisfy our hunger with a bag of potato chips or we can satisfy our soul by earnestly seeking the presence of God. In the end, which one will do more to satisfy our greatest need?
This is why Jesus tells John's disciples that the old ways of fasting because it was scheduled is being replaced with fasting born of a desperate desire to have Christ's full presence among us. But if there's no desperation, there's no fast. So not only can fasting awaken a desire it is itself subject to desire. We can let our hunger focus our passion for God, or we can let our passion for God generate our hunger. Either way, fasting serves not only to awaken prayer but to increase our intensity in prayer.
To Intensify Earnest Prayer
Every one of us have experienced a time of prayer when we kneel down and we begin to pray and suddenly we realize a few moments later that we've lost track of our thoughts. So we regather our effort and attempt to continue praying and it's not long before we're off course again. The reason that happens, is because we're not hungry for the answer.
I have never sat down at the dinner table when I was hungry and lost track of the fact that I was there to eat. In fact it's not until my hunger is satisfied that I can sit back and let the conversations around me take over my purpose for being at the table.
If we begin to pray and then lose sight of what we're praying for, you might well wonder if there is much appetite after all in our hunger for prayer.
Fasting serves as a sharpening tool that reminds us constantly of our purpose. As a means to seeking for God in prayer, fasting serves to say, as John Piper declares, "This Much, O God, I Want You!"3
Prayer benefits from fasting because fasting causes us to become keenly aware of the fact that something is missing. We are so used to deadening that feeling that we in America can go from meal to meal without ever allowing the pains of hunger to grow beyond the slightest feeling that we might be hungry – or merely eating because the clock says it is time to even if we're not truly hungry. But hunger is a powerful reminder that something is missing.
When we take that hunger into prayer with us, we are forced to contend not only with the hunger in our stomachs but the Spiritual need it represents before God. As a result every twinge of hunger sharpens our recall in our prayer to remind us why we are praying. Therefore our prayer intensity or fervency increases, and so does the frequency of our prayers. When your stomach growls or a desire to eat something seizes you, turn that impulse towards prayer as it reminds you why you are fasting.
To increase the frequency of Earnest prayer
As Jesus prayed in the garden of Gethsemane he was pouring his heart out to God out of a sincere desperation for the coming hours on the cross. In fact so heavy was the coming cross on his heart that he needed no encouragement to pray whatsoever. He kept going back and praying the same prayer because he had the constant reminder of what he was praying for. The hunger of fasting works in the same way as a constant reminder that we have an unfulfilled need.
So let me ask you about the way you've been praying (or not) lately. If you're not praying, or if you're prayers are little more than ritual, if there's no passion for or trust in God in your prayers ask yourself the question: "do I pray the way I pray because I'm not yearning for God?" If that's the case then let me commend you to this discipline of fasting.
Let the awakening of a hunger for food stir to life a slumbering passion for the fullness of God.
---
1Piper, John. A Hunger For God: Desiring God Through Fasting and Prayer. Crossway Books. Wheaton, Illinois. 1997. pp 26, 34.
2Whitney, Donald S.. Spiritual Disciplines For the Christian Life. Navpress. Colorado Springs, Colorado. 1991. p 166.
3Piper, John. A Hunger For God: Desiring God Through Fasting and Prayer. Crossway Books. Wheaton, Illinois. 1997.