Illustration  •  

Submitted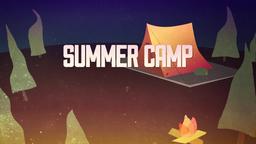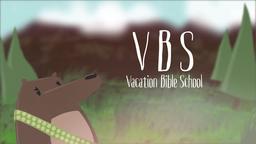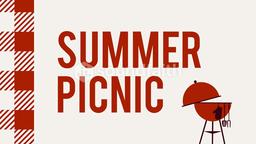 It is so easy to become a victim of our circumstances, and develop a victim mentality. Forgotten promises, lies, and schemes do their best to convince us that life is not filled with happy endings. When he was young, Skeeter Bronson found that hard to accept. His father, who owned a Southern California hotel, shaped his idealistic world. Each night, Skeeter's father told him bedtime stories that encouraged him to dream, and seek a better future. Reality set in when the hotel was sold to a developer several years later. Though this developer promised to make Skeeter the manager of the hotel, his promises where never fulfilled. Skeeter worked for the hotel for 25 years, and never rose above being the maintenance man. Though he knew every aspect of the business, Skeeter is overlooked again and again.
Skeeter's dreams awaken again when he has the opportunity to care for his sister's young children while she is away. The bedtime stories he and the children make up each evening begin to take shape in Skeeter's life. When he has the opportunity to win the job he has always wanted, life throws Skeeter another curve, and he falls back into the mindset of defeat. A conversation with his sister coupled with words of wisdom from his father challenge Skeeter to persevere. He must decide to become more than a victim and write the next chapter of his life.
OPTION 1: Show Scene from Bedtime stories and make application. Bedtime Stories, Chapter 16, The Sad Part, 1:20:58 to 1:23:08.
OPTION 2: Describe scene and make application
Skeeter is packing up his things, preparing to leave him room at the motel, when his sister, Wendy knocks on the door. After exchanging a brief greeting, Skeeter asks, "Are you mad at me too?" His sister admits, "Not as mad as Jill, but mad, yes." Thinking his sister is upset for the same reason as everyone else, Skeeter says, "I didn't know the new hotel was going up there." Wendy says, "I figured that." Confused, Skeeter asks, "Then why are you mad? That I gave the kids junk food?" She smiles at him and says, "No, I figured you'd do that too." Then she adds, "I'm mad because you told my kids in real life there are no happy endings." Skeeter gets serious, and asks, "Well look around you Wendy! Do you see any happy endings here?"
Wendy pauses a moment, and says, "I don't know." Looking around she adds, "You and Dad always had so much fun in this room. For whatever reason, I didn't. I was always the cynic, the sourpuss." Skeeter interrupts and continues the thought, "The black cloud, the energy drainer… the dead fish." Wendy smiles, "Yes, all of those things." Thoughtfully, she continues, "When I left Bobbi and Patrick with you, I was just hoping you'd rub off on them. Get them to be lighter, have fun, enjoy themselves." Motioning toward a picture behind Skeeter, she adds, "I thought Dad would like that." Skeeter nods, but doesn't say anything.
Wendy continues her thought, "Anyway…I got a job in Arizona. Teaching not principaling. Maybe you can come visit when we get settled. I know by then the kids will really want to see you." Skeeter nods, and Wendy gets up and kisses him on the check. She socks Skeeter on the shoulder and he says, "Love you," as he watches her leave. Skeeter is dejected, and reflects on the conversation with his sister as his father's voice begins to narrate over the music. "And so Skeeter sat on his bed, filled with regret, wondering how to put the pieces of his life together after one magical week." Skeeter looks up listening to the voice of his father. Talking to his dad, he says, "Great ending huh?" His father's voice sounds surprised. "That was your ending son? I thought this was just the sad part, and you're about to make it better." Skeeter shakes his head. "What do you mean, how can I make it any better?" His father's voice responds, "Well in the stories I told you, just when things looked bleakest, the hero would do something unexpected and courageous to beat the bad guy, save the day, and get the girl." Skeeter considers the words, standing up as he asks, "Yeah, how can I do that?" His father says, "It's your story not mine, but you'd better get moving." As Skeeter regains his confidence and heads for the door, his father adds a final piece of encouragement. "Go get 'em son."
APPLICATION
Life is not fair. As believers in Jesus, we do not have to live defeated lives. Our heavenly Father reminds us that we have a choice. When life gets hard, we can give up and be defeated or we can listen to the voice of our Father, get up and go on in the strength He gives and write a different ending to the story.
--Bedtime stories, , Chapter 16, The Sad Part, 1:20:58 to 1:23:08. Illustration by Jim L. Wilson and Jim Sandell.
Rom 8:33-37 CEV If God says his chosen ones are acceptable to him, can anyone bring charges against them? Or can anyone condemn them? No indeed! Christ died and was raised to life, and now he is at God's right side, speaking to him for us. Can anything separate us from the love of Christ? Can trouble, suffering, and hard times, or hunger and nakedness, or danger and death? It is exactly as the Scriptures say, "For you we face death all day long. We are like sheep on their way to be butchered."