HOLINESS TO THE LORD Opening Text: Exodus 28:31,...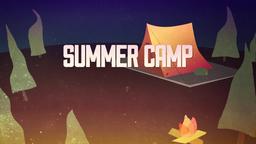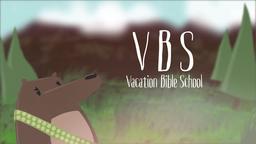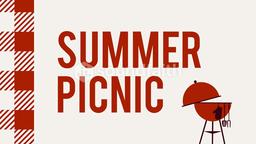 HOLINESS TO THE LORD
Opening Text: Exodus 28:31, 35-36 "You shall make the robe of the ephod all of blue. …35And it shall be upon Aaron when he ministers, and its sound will be heard when he goes into the holy place before the LORD and when he comes out, that he may not die. 36"You shall also make a plate of pure gold and engrave on it, like the engraving of a signet: HOLINESS TO THE LORD.
Holy(adj)/Holiness (n)
• To be perfect in nature without any blemish
• To be set apart and highly exalted in worth
• To be morally clean and excellent
Isaiah 6:1-4 In the year that King Uzziah died, I saw the Lord sitting on a throne, high and lifted up, and the train of His robe filled the temple. 2Above it stood seraphim; each one had six wings: with two he covered his face, with two he covered his feet, and with two he flew. 3And one cried to another and said: "Holy, holy, holy is the LORD of hosts; The whole earth is full of His glory!" 4And the posts of the door were shaken by the voice of him who cried out, and the house was filled with smoke.
Revelation 4:6-8 Before the throne there was a sea of glass, like crystal. And in the midst of the throne, and around the throne, were four living creatures full of eyes in front and in back. 7The first living creature was like a lion, the second living creature like a calf, the third living creature had a face like a man, and the fourth living creature was like a flying eagle. 8The four living creatures, each having six wings, were full of eyes around and within. And they do not rest day or night, saying: "Holy, holy, holy, Lord God Almighty, Who was and is and is to come!"
• Holiness in the nature of God – Holy, Holy, Holy is the Lord. God's nature and being is holy. Holiness is His substance. It is the thing about Him that makes Him who He is. It is the that which makes the angels acknowledge Him as Lord.
• Holiness is the atmosphere that God operates in – I saw the Lord sitting on a throne. Because God is holy, everything about Him must also be holy. He fills every atmosphere He operates in with His holiness.
• Holiness is the basis of God's actions – Everything God does is a product of His holiness. His thoughts, words and works are all holy
• Holiness is God's basis of relationships – Because holiness is His nature, He relates on that basis. When we come before Him, we must be holy.
Leviticus 19:1-2 And the LORD spoke to Moses, saying, 2"Speak to all the congregation of the children of Israel, and say to them: 'You shall be holy, for I the LORD your God am holy.
Leviticus 20:26 And you shall be holy to Me, for I the Lord am holy, and have separated you from the peoples, that you should be Mine.
• God calls all His children to be as He is. Since He created us in His own image and likeness, it is just to be expected that He would want us to be like He is.
• The call to holiness is a call unto separation. Holiness separates us from every things that are unclean and impure. In 2 Cor 6:17 He calls us to come out and be separate
• Living holy before God is a choice we make. Although the Lord wants us to be holy as He is, He has given us the freewill to make that choice for ourselves.
• Our identity in life is linked to our identity with God. As we find ourselves in the Lord, we are able to find ourselves in life.
Hebrews 12:14-16 Pursue peace with all people, and holiness, without which no one will see the Lord: 15looking carefully lest anyone fall short of the grace of God; lest any root of bitterness springing up cause trouble, and by this many become defiled; 16lest there be any fornicator or profane person like Esau, who for one morsel of food sold his birthright.
Isaiah 59:1-2 Behold, the Lord's hand is not shortened, That it cannot save; Nor His ear heavy, That it cannot hear. 2But your iniquities have separated you from your God; And your sins have hidden His face from you, So that He will not hear.
Matthew 5:8 Blessed are the pure in heart, For they shall see God.
• Living a holy life requires determined effort. God wants us to passionately pursue His holiness daily .
• We experience God's glory when we live in holiness. We 'see' His glory on a larger scale when we live in holiness before Him.
• Living in sin limits the working of God's power in our lives
The BIG question
Job 14:1-4 "Man who is born of woman Is of few days and full of trouble. 2He comes forth like a flower and fades away; He flees like a shadow and does not continue. 3And do You open Your eyes on such a one, And bring me to judgment with Yourself? 4Who can bring a clean thing out of an unclean? No one!