The God of the New 12.31.95 - 1.3.04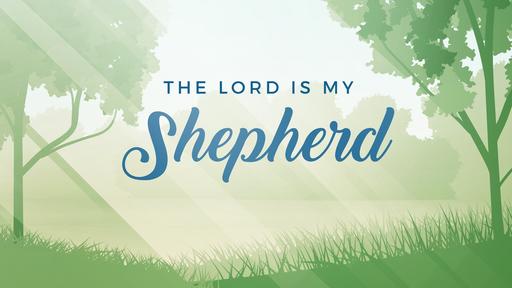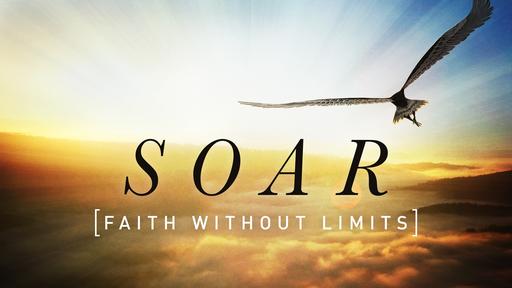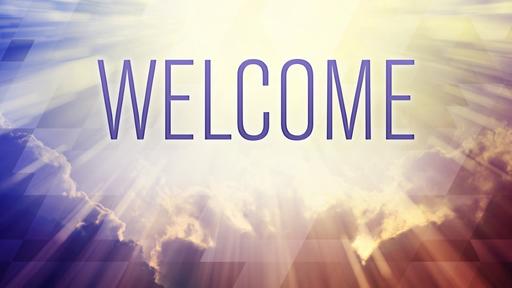 This is a new year.  We have never passed this way before.  It is a time of expectation.  A time when we may look back and see the hand of God's provision but we must look forward and see the Vision of what God wants to accomplish.  People, who always look back, remembering when, will never possess the promises of God.  "Faith is the substance of things hoped for the evidence of things not yet seen."  Faith looks forward never back.  Our faith may be enriched by what we have seen God do in the past.  But the faith that pleases God is the faith that believes He is and that He is a rewarder of them that diligently seek Him.
I believe in the God Who makes all things new.
2008 was a year of great change.  A year of the beginning of the greatest recession since the "Great Depression."  Though it was a year of great difficulty for many it was also a year of great successes.  There may have been many failures - broken relationships; financial setbacks; health and physical problems; even some who experienced spiritual bankruptcy.  Others although found new jobs, received healing from God, had relationships restored.  The sun shone and the rain fell yet in it all God is still in control!
The one thing that is certain whether we experienced success or failure both were in 2008 and both are in the past and neither can be changed.   They are gone – so today it is not a time to look back to the good, the bad or the ugly.  It is a time to look ahead.  Where is God taking us and where will we be this time next year?
Paul writing to the church at Philippi said,
Philippians 3:13 (NKJV)  
Brethren, I do not count myself to have apprehended; but one thing I do, forgetting those things which are behind and reaching forward to those things which are ahead,
One thing I do – forget what is behind.
                Forget the success –
Philippians 3:7 (NKJV)  
But what things were gain to me, these I have counted loss for Christ.
Forget the failures –
Philippians 3:6, 8 (NKJV)  
concerning zeal, persecuting the church; concerning the righteousness which is in the law, blameless. … 8Yet indeed I also count all things loss for the excellence of the knowledge of Christ Jesus my Lord, for whom I have suffered the loss of all things, and count them as rubbish, that I may gain Christ
The sign of maturity (perfection) is this – keep forgetting yesterday – live today and press of for perfection tomorrow.
Philippians 3:12, 14-15 (NKJV)  
Not that I have already attained, or am already perfected; but I press on, that I may lay hold of that for which Christ Jesus has also laid hold of me. …14I press toward the goal for the prize of the upward call of God in Christ Jesus. 15Therefore let us, as many as are mature, have this mind; and if in anything you think otherwise, God will reveal even this to you.
perfected
teleios,  from Greek  (telos); complete (in various applications of labor, growth, mental and moral character, etc.); neuter (as noun, with Greek 3588 (ho)) completeness :- of full age, man, perfect.
Basically when you grow up!!
You can listen and find out the spiritual maturity of someone – by how they view the past.
To the immature – the past is as real as the present – they cannot let go and consequently they cannot forgive others not themselves for what happened yesterday.
First of all there is nothing – that you nor I nor God Himself can do that can change the events of 2008 – they stand!
But what can change is now and our decision which will affect our tomorrows.
Charles Dickens in "A Christmas Carol" gave some remarkable insight into what can and cannot be changed.
Scrooge at his tomb, "Are these shadows of the things that Will be, or are they shadows of things that May be, only?" – "Men's courses will foreshadow certain ends, to which, if persevered in, they must lead,"  "but if the courses be departed from, the ends will change.  Say it is thus with what you show me!"
And yet the boney finger continues to point at Scrooge's tomb.
"Spirit!" he cried, tight clutching at its robe, "hear me! I am not the man I was.  I will not be the man I must have been but for this intercourse, Why show me this, if I am past all hope!"
"Assure me that I yet may change these shadows you have shown me by an altered life!"  "I will not shut out the lessons they teach."
Our past paints a bleak future, but in Christ our past is washed clean and our future is filled with promise and hope.
Jeremiah 29:11 (NKJV)  
For I know the thoughts that I think toward you, says the Lord, thoughts of peace and not of evil, to give you a future and a hope.
If we are going to mature, to grow up, in Christ then we need to let go of the past – whether it be success or failure – heeding only the lesson they teach to help us today to press on to tomorrow.
How does this relate to us in our relationship toward God?
Hebrews 8:12-13 (NKJV)  
For I will be merciful to their unrighteousness, and their sins and their lawless deeds I will remember no more." 13In that He says, "A new covenant," He has made the first obsolete. Now what is becoming obsolete and growing old is ready to vanish away.
Hebrews 10:16-24 (NKJV)  
"This is the covenant that I will make with them after those days, says the Lord: I will put My laws into their hearts, and in their minds I will write them," 17then He adds, "Their sins and their lawless deeds I will remember no more." 18Now where there is remission of these, there is no longer an offering for sin.
19Therefore, brethren, having boldness to enter the Holiest by the blood of Jesus, 20by a new and living way which He consecrated for us, through the veil, that is, His flesh, 21and having a High Priest over the house of God, 22let us draw near with a true heart in full assurance of faith, having our hearts sprinkled from an evil conscience and our bodies washed with pure water. 23Let us hold fast the confession of our hope without wavering, for He who promised is faithful. 24And let us consider one another in order to stir up love and good works,
God is the God of the New!!!
Leading the children if Israel out from the bondage of Egypt – gave them a new year.
God gives us a new spirit, a new heart, a new doctrine, a new creature, a new man, a new Jerusalem, a new heaven and a new earth.  And makes all things new.
If God has let go of the past –
Colossians 2:13-15 (NKJV)  
And you, being dead in your trespasses and the uncircumcision of your flesh, He has made alive together with Him, having forgiven you all trespasses, 14having wiped out the handwriting of requirements that was against us, which was contrary to us. And He has taken it out of the way, having nailed it to the cross. 15Having disarmed principalities and powers, He made a public spectacle of them, triumphing over them in it.
So should we!!!
If we don't it is leaven and will spread and ruin our present as will as our future,
1 Corinthians 5:7 (NKJV)  
Therefore purge out the old leaven, that you may be a new lump, since you truly are unleavened. For indeed Christ, our Passover, was sacrificed for us.
If you're living in the past – forget it – purge it out.
If God can create a new heaven and a new earth; if God can make us a new creature; if God can make all things new – then don't limit God by the past for He surely can make a new relationship – he can make a new mom, a new dad, a new son or daughter, a new husband or wife, a new man or woman, a new marriage – a totally new out look – not based on the past but starting today looking at tomorrow.
Lamentations 3:21-26 (NKJV)  
This I recall to my mind, therefore I have hope.
 22Through the Lord's mercies we are not consumed, because His compassions fail not. 23They are new every morning; great is Your faithfulness. 24"The Lord is my portion," says my soul, "Therefore I hope in Him!"
 25The Lord is good to those who wait for Him, To the soul who seeks Him.  26It is good that one should hope and wait quietly for the salvation of the Lord.
If God can make all things new then He can make all things new in your life.  Step out in faith and begin to believe His promises for they are faithful and true.
Philippians 3:13   
… I do not count myself to have matured; but one thing I do, forgetting those things which are behind and reaching forward to those things which are ahead,
_________________ go of the ___________.
the _______; living ________ to change _____________.
___________________ the ______________.
very bleak ________________.
Jeremiah 29:11 (NKJV)  
For I know the thoughts that I think toward you, says the Lord, thoughts of peace and not of evil, to give you a future and a hope.
Revelation 21:1, 5 (NKJV)  
Now I saw a new heaven and a new earth, for the first heaven and the first earth had passed away. … 5Then He who sat on the throne said, "Behold, I make all things new."