Staying in Love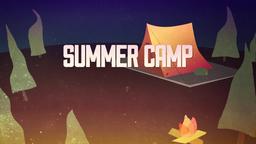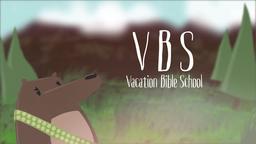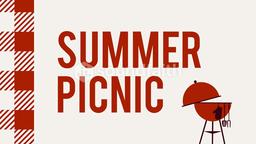 Ah, the 1960s. Some of you may well remember the 1960s. Some of us who weren't born yet only know the 1960s through things like television and film and especially through the music. There was a hymn in the 1960s called "And they'll know we are Christians by our love." You know, the one that starts "We are one in the spirit we are one in the Lord" but then goes on to say "and we pray that all unity may one day be restored and they'll know we are Christians by our love."
As much as some may not like some of these 1960s hymns is does echo Jesus' words in our Gospel reading for today from John chapter 15:
"By this my father is glorified that you bear much fruit and so prove to be my disciples. As the father has loved me so I have loved you: abide in my love. These things I command you so that you will love one another."
Earlier in the late 1950s and early 1960s there was another song not a hymn but a popular song known as "Wonderful World" or "Don't know much." The version that I know of was sung by James Taylor, Paul Simon and Art Garfunkel – I know it because it was recorded in the late 1970s and so I was around then! It goes like this:
"Don't know much about history don't know much about biology don't know much about science books don't know much about the French I took but I do know that I love you and I know that if you loved me too what a wonderful world this would be."
Which, oddly enough, also seem to echo Jesus' words in John 15:
"If you keep my commandments you will abide in my love, just as I have kept my father's commandments and abide in his love. These things I have spoken to you that my joy may be in you and that your joy may be full."
Wouldn't it truly be a wonderful world if Christians loved one another? If we remained in Christ as he remains in the Father? If his joy was in us so that our joy was full and complete? Yet it doesn't always seem to work out that way does it? "Behold how Christians love one another," right? We come together and gripe about how people are not living up to our expectations, or the lack of leadership being shown by those who are supposed to be in charge of the church, or we complain about how inconsiderate our fellow members are or how lazy they are or how they are workaholics or that their priorities are all wrong and our priorities are all right etc. etc. etc. There were very few Sundays when I would drive home with my family that my parents could not be heard complaining about something going on in the church. "Behold how they love one another!"
Sometimes Christian congregations seem a little bit like the proverbial "loveless marriage." "We spoke the rhyme, now we're doing the time!" Maybe we're only staying for the sake of the children. But where is the love? Where is the joy that Jesus speaks of? Do we just throw in the towel and say "Well, we had it once but now it's gone?" Or is there a Christian church equivalent of a marriage encounter weekend where we can all come together and find the love we're supposed to have in Christ and the joy that we are supposed to have in His name? Is it possible for Christians to stay in love?
I want us to go back to the hymn I mentioned at the beginning of the sermon "And they'll know we are Christians" and listen very carefully to the words:
"We are one in the spirit we are one in the Lord We are one in the spirit we are one in the Lord and we pray that all unity may one day be restored and they'll know we are Christians by our love." Listen just one more time "and we pray that all unity may one day be restored and they'll know we are Christians by our love." Now I'm not sure if that's what the composer meant when he wrote those words but it sounds good to me. What the hymn is trying to say is that through our prayer Jesus will restore unity to our hearts such that the world may know that we are Christians by our love.
What does it mean to pray to Jesus? To pray is to abide in and trust in Christ who abides in and trusts His Father. To pray is nothing else but to go to Jesus and say, "You alone can work that which you want in our lives and nobody else."
Maybe you've heard the expression "Nobody likes me everybody hates me again think I'm gonna go eat worms." We used to say it in high school. Depression – not clinical depression per se but just the general malaise that comes from feeling like nobody likes us and everybody hates us – comes about when we wait for everybody else to love us, to care about us. Failed marriages happen when people spend all their time focusing on how little their spouse loves them and why don't they show more love and care and concern for me? But when we do those things - when we look for love from everybody else - when we look for love from our spouse - we are trying to tap a dry well. We are trying to get blood, as they used to say, from a stone. What was it that Luther said on his deathbed? "We are beggars, this is most certainly true." We are looking for love from the wrong sources. The source of love is God because God is love.
The solution of the problem of our lack of love for one another cannot be found simply by trying harder. It can't be found simply by getting up on Sunday morning and saying, "Today I am going to be a better Christian and perhaps today people will know I am a Christian by my love." If we try and do that we are only going to grow more and more frustrated, because our wells are as dry of love as everyone else's.
There is only one well and that well is Christ's. Love comes from being surrounded in the overwhelming love of God for us in His Son Jesus Christ. Listen again to what Jesus says in John 15:
"No longer do I call you servants, for the servant does not know what his master is doing. I have called you friends, and what I have heard from my father I have made known to you. You did not choose me but I chose you and appointed you that you should go and bear fruit and that your fruit should abide so that whatever you ask the Father in my Name He may give it to you. These things I command you so that you will love one another."
Jesus doesn't come to the disciples in these last few hours before His crucifixion and say: "Love one another so that then I will call you my friend." "Love one another so that I may make known to you what my Father has said." "Love one another so that I might choose you." No – He says: "I call you my friend - I have made known to you what my father has said - I have chosen you - your fruit will abide so that you may love one another."
I'm sure all of you at one time or another have watched one of those Hallmark specials on TV or watched one of those 20/20 news stories about the loving, caring person who has given up everything for some other community, or somebody who has gone over to serve in a leper colony in some part of the Third World, or who has given up of their time to work for Medecins sans Frontieres - Doctors without Borders. How many of those people in those stories have talked about the loving and caring family or the loving and caring person that made them who they are? This love did not come from nowhere – it was drawn up from the source.
And in the same way the Father surrounds us by his own unmerited and unearned and undeserved love. He does not love us because we first loved him but because He first loved us before we even thought about having love to tap into. This Father sends His Son into the world because He knows we must have a well from which to draw. He makes his Son a vine and takes us dead branches and grafts us into that vine so that now love might flow out from the Father through the Son into us by the Spirit.
So if you find it is most certainly true that we are not abiding in love for one another, then hear the love of God for you, that He should call you His friends, that He should make known to you everything that He is and has, that He might choose you. Know this love that is the source of all love. Amen.
Read more Lutheran sermons here.