God's Wakeup Call (6) LOOK UP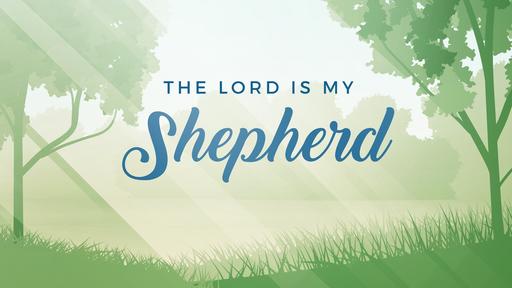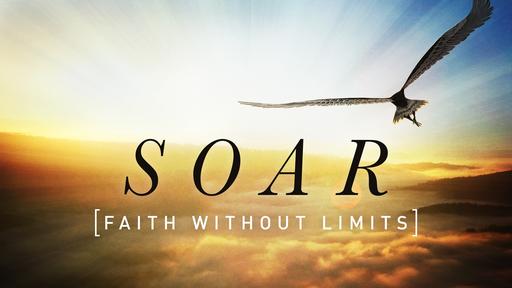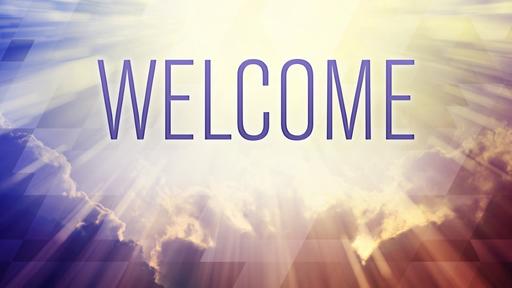 (Part 6)
(1).  Where sin is acceptable
(2).  What kind of servant are you?
(3).  Do what God wants?
(4).  Gather the Children.
(5).  Watching, Waiting, Preparing
Today:  Look Up!!!
In the midst of worldwide calamity it is not a time for true believers to shrink back.  It is not a time to run away and hide.  It is not a time to be fearful or terrified. Quite the contrary it is time to lift up our heads and look up.  We are on the precipice of the Lord's return.
Luke 21:1-4 (NKJV)  
And He looked up and saw the rich putting their gifts into the treasury, 2and He saw also a certain poor widow putting in two mites. 3So He said, "Truly I say to you that this poor widow has put in more than all; 4for all these out of their abundance have put in offerings for God, but she out of her poverty put in all the livelihood that she had."
At a time when she should have been saving for her retirement she was aware of the true meaning of life.
Matthew 6:33 (NKJV)  
But seek first the kingdom of God and His righteousness, and all these things shall be added to you.
What are you seeking?  Where is your treasure?  What is your source?  Who is your God?
We are living in the times of the end.  Our priorities must be in alignment with what God wants not what we want.
This passage in Luke is teaching on the return of the Lord.  It is also an admonition of the responsibilities of the believer.
Luke 21:5-9 (NKJV)  
Then, as some spoke of the temple, how it was adorned with beautiful stones and donations, He said, 6"These things which you see--the days will come in which not one stone shall be left upon another that shall not be thrown down."
7So they asked Him, saying, "Teacher, but when will these things be? And what sign will there be when these things are about to take place?" 8And He said: "Take heed that you not be deceived. For many will come in My name, saying, 'I am He,' and, 'The time has drawn near.' Therefore do not go after them. 9But when you hear of wars and commotions, do not be terrified; for these things must come to pass first, but the end will not come immediately."
Jesus' warnings to the "last days" believer:
Luke 21:10-18 (NKJV)  
Then He said to them, "Nation will rise against nation, and kingdom against kingdom. 11And there will be great earthquakes in various places, and famines and pestilences; and there will be fearful sights and great signs from heaven. 12But before all these things, they will lay their hands on you and persecute you, delivering you up to the synagogues and prisons. You will be brought before kings and rulers for My name's sake. 13But it will turn out for you as an occasion for testimony. 14Therefore settle it in your hearts not to meditate beforehand on what you will answer; 15for I will give you a mouth and wisdom which all your adversaries will not be able to contradict or resist. 16You will be betrayed even by parents and brothers, relatives and friends; and they will put some of you to death. 17And you will be hated by all for My name's sake. 18But not a hair of your head shall be lost.
Luke 21:19 (NKJV)  
By your patience possess your souls.
James 1:2-4 (NKJV)  
My brethren, count it all joy when you fall into various trials, 3knowing that the testing of your faith produces patience. 4But let patience have its perfect work, that you may be perfect and complete, lacking nothing.
James 5:7-8 (NKJV)  
Therefore be patient, brethren, until the coming of the Lord. See how the farmer waits for the precious fruit of the earth, waiting patiently for it until it receives the early and latter rain. 8You also be patient. Establish your hearts, for the coming of the Lord is at hand.
hupomone, Greek 5281, Strong's  hoop-om-on-ay'; from Greek 5278 (hupomeno); cheerful (or hopeful) endurance, constancy :- enduring, patience, patient continuance (waiting).
Luke 21:20-38 (NKJV)  
"But when you see Jerusalem surrounded by armies, then know that its desolation is near. 21Then let those who are in Judea flee to the mountains, let those who are in the midst of her depart, and let not those who are in the country enter her. 22For these are the days of vengeance, that all things which are written may be fulfilled. 23But woe to those who are pregnant and to those who are nursing babies in those days! For there will be great distress in the land and wrath upon this people. 24And they will fall by the edge of the sword, and be led away captive into all nations. And Jerusalem will be trampled by Gentiles until the times of the Gentiles are fulfilled.
25"And there will be signs in the sun, in the moon, and in the stars; and on the earth distress of nations, with perplexity, the sea and the waves roaring; 26men's hearts failing them from fear and the expectation of those things which are coming on the earth, for the powers of heaven will be shaken. 27Then they will see the Son of Man coming in a cloud with power and great glory.
The day of the Lord is a day of vengeance.  It is a time of God's great judgment, a time of "Great Tribulation."
God's wakeup call is a time for believers to wakeup and realize what God is doing and that He is bringing all prophecies into fulfillment.
This will be the culmination of God's restoration process.  We are already witness to the beginning of the end.  These are the events the prophets of old longed to see.
Joel 2:28-29 (NKJV)  
"And it shall come to pass afterward that I will pour out My Spirit on all flesh; your sons and your daughters shall prophesy, your old men shall dream dreams, your young men shall see visions. 29And also on My menservants and on My maidservants I will pour out My Spirit in those days.
Malachi 4:1-3 (NKJV)  
"For behold, the day is coming, burning like an oven, and all the proud, yes, all who do wickedly will be stubble. And the day which is coming shall burn them up," Says the Lord of hosts, "That will leave them neither root nor branch.  2But to you who fear My name The Sun of Righteousness shall arise with healing in His wings; and you shall go out and grow fat like stall-fed calves. 3You shall trample the wicked, for they shall be ashes under the soles of your feet on the day that I do this," Says the Lord of hosts.
Luke 21:28-33 (NKJV)  
28Now when these things begin to happen, look up and lift up your heads, because your redemption draws near."
29Then He spoke to them a parable: "Look at the fig tree, and all the trees. 30When they are already budding, you see and know for yourselves that summer is now near. 31So you also, when you see these things happening, know that the kingdom of God is near. 32Assuredly, I say to you, this generation will by no means pass away till all things take place. 33Heaven and earth will pass away, but My words will by no means pass away.
The admonition is NOW.  Lift up your eyes; look up, for the coming of the Lord is near even at the doors.
Luke 21:34-36 (NKJV)  
"But take heed to yourselves, lest your hearts be weighed down with carousing, drunkenness, and cares of this life, and that Day come on you unexpectedly. 35For it will come as a snare on all those who dwell on the face of the whole earth. 36Watch therefore, and pray always that you may be counted worthy to escape all these things that will come to pass, and to stand before the Son of Man." 
Finally Jesus warns
If the elect during that difficult age will be tempted to yield to the world and the flesh, we believers in this present age of comfort and affluence must face even greater dangers. We today do not know when our Lord will return, and it behooves us to be faithful and to be ready.
The late Vance Haver said, "I'm not looking for signs, I'm listening for a sound."
The sound of the trumpet! The shout of the archangel!
Luke 12:40 (NKJV)  
Therefore you also be ready, for the Son of Man is coming at an hour you do not expect."
"Even so, come, Lord Jesus!" (Rev. 22:20)
(Part 6)
LOOK UP!
Luke 21:1-38  
Jesus' warnings to the "last days" believer:
the _____________________.
us but that we might _______________and _______________.
keep you from ________________ and ____________________.
Luke 12:40 (NKJV)  
Therefore you also be ready, for the Son of Man is coming at an hour you do not expect."
Revelation 22:20
"Even so, come, Lord Jesus!"
(Part 6)
LOOK UP!
Luke 21:1-38  
Jesus' warnings to the "last days" believer:
Luke 12:40 (NKJV)  
Therefore you also be ready, for the Son of Man is coming at an hour you do not expect."
Revelation 22:20
"Even so, come, Lord Jesus!"
The Return of the Lord (Luke 21:25–28)
Revelation 15–19 describes the frightening judgment signs that God will send on the earth during the last half of the "time of Jacob's trouble" (Jer. 30:7). When these things occur, it will be evidence that the Lord's coming is drawing near. The image of "waves roaring" describes nations rising and falling like waves in a storm (Ps. 46:1–6; Rev. 17:15). It will be an awesome time, and the population of the earth will tremble with fear, but men will not repent of their sins and turn to God by faith (Rev. 9:20–21; 16:9–11).
Matthew 24:29 informs us that the sun and moon will be darkened and the stars will fall (Isa. 13:10; 34:4; Joel 2:10, 31; 3:15). Matthew 24:30 states that "the sign of the Son of man" will appear in heaven. We do not know what this "sign" is, but it will produce fear among the nations of the earth. However, then Jesus Christ will appear, and every eye will see Him (Rev. 1:7). The nation of Israel will at last recognize their Messiah, repent, believe, and be saved (Zech. 12:10–14; and see Mark 14:61–62).
These awesome signs will bring terror to the lost people of the world, but hope to those who have trusted the Lord during the Tribulation period (Rev. 7), for these believers know that the Lord's coming will be soon. Believers today look for the Saviour, not signs. However, as we see "coming events casting their shadows," we believe that the Lord's return is near.
Christ's appearing will be sudden, glorious, and with great power (Luke 21:27). The image here is taken from Daniel 7:13–14, a messianic passage that must have been familiar to the disciples. The angels promised that Jesus would return to earth in the same way He departed (Acts 1:9–11), and He will (Rev. 1:7).
There are those who ignore and even ridicule the doctrine of the return of Christ. After all, the church has been waiting for the Lord for 2,000 years, and He has not returned yet! Peter answered that accusation in 2 Peter 3. He pointed out that God keeps His promises whether we believe them or not, and that God measures time differently from the way men measure it. Furthermore, the reason He waits is so that unsaved sinners may repent, be saved, and be ready when Jesus comes. While His seeming delay is a trial to the church, it is an opportunity for the lost.
Having answered their questions, the Lord then "applied" the message to their hearts by giving them two closing admonitions: "Know!" and "Watch!"
The Responsibilities of the Believers (Luke 21:29–38)
In the Bible, the fig tree is often an image of Israel (Hosea 9:10; Luke 13:6–10). Some students interpret this parable to mean that the emergence of the State of Israel on May 15, 1948 was the "sign" that the Lord would soon return. Surely it is a significant thing that Israel is now a free nation after so many centuries of political bondage. But Luke added "and all the trees" (Luke 21:29), suggesting that more than one nation is involved. Perhaps Jesus was saying that the rise of nationalism around the world is the thing to watch. In recent years we have certainly seen the growth of nationalism and the emerging of new nations, and this may be a "sign" that the coming of the Lord is near.
However, the basic idea here is that of knowing what is going on. As the budding of the trees indicates that summer is near, so the occurring of these signs indicates that the Lord's return is near (see Luke 12:54–57 for a similar passage). The important thing is that the believer knows that God is keeping His promises and that His Word will not fail (Josh. 23:14).
To what "generation" does Luke 21:32 apply? Some who doubt that Jesus will literally return say that this statement applies to the generation of the Apostles, so that "the coming of the Lord" was either the coming of the Spirit at Pentecost (Acts 2) or the destruction of Jerusalem in a.d. 70. But none of the signs Jesus mentioned took place before or during those events. Nor did they climax with the deliverance of Israel and the establishing of the kingdom.
Jesus was probably referring to the generation that would be alive on earth at the time all these things take place. He was not suggesting that it would take a whole generation to accomplish these things, for they will occur with swiftness once they begin. The Greek word translated "generation" can also mean "race" and could refer to the people of Israel. Jesus used it that way in Mark 8:12, 38; 9:19. Jesus was assuring the disciples that, in spite of all the difficulties Israel would endure, the nation would be protected by God and not be destroyed. Satan has wanted to destroy the nation of Israel, but he will not succeed.
His first admonition was "Know!" and His second was "Watch!" (Luke 21:34–36) Both admonitions apply to God's people in every age, though they will have a special meaning for the Jews of the Tribulation period. "Watch!" does not mean to stand around looking for signs. It means, "Be awake! Be alert! Don't get caught unprepared!" This admonition carries a warning for us today, because it is so easy for us to "get weighted down" with the cares of this life and the temptations of the world and the flesh (see Luke 12:35–48).
During difficult times, it is easy to give up and start living like the unsaved world; and believers during the Tribulation period will face that temptation. They must "watch and pray" and resist the temptations around them, for they want to be ready when their Lord returns.
Luke 21:36 refers primarily to believers standing before the Lord at the judgment when He returns to earth to establish His kingdom (Matt. 25:31–46). The sheep will enter into the kingdom while the goats will be cast out. While some of God's people will die during the Tribulation judgments and persecutions, some will "escape" and see Jesus Christ when He returns in glory.
If believers during that difficult age will be tempted to yield to the world and the flesh, Christians in this present age of comfort and affluence must face even greater dangers. We today do not know when our Lord will return, and it behooves us to be faithful and to be ready.
"I'm not looking for signs," said the late Vance Havner; "I'm listening for a sound."
The sound of the trumpet! The shout of the archangel!
"Even so, come, Lord Jesus!" (Rev. 22:20)