Illustration  •  

Submitted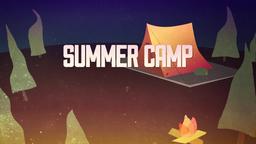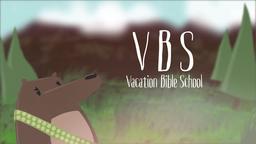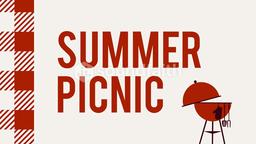 IDENTITY
In the motion picture, Beverly Hills Chihuahua, Chloe is a dog living the good life. Her days are filled with lounging by the pool, sunning herself, shopping, and trips to the beauty shop. She belongs to an owner who panders to her every need, so Chloe feels free to look down on others around her who don't measure up, including the gardener's dog , Poppy, who make loving advances towards her.
Chloe's comfortable life changes forever when she is dog napped in Mexico and taken to the dogfights in Mexico City. When her abductors learn of Chloe's background, they plan to ransom her back to her wealthy owner in California. Chloe escapes her captors with the help of other dogs, but is forced to depend on them and herself, if she hopes to get home. During the journey back to life Chloe loves, she is challenged to become more than she thought she could. Chloe learns who she really is, and learns she was created not to be served, but to love and serve others.
OPTION I: Show Clip from Beverly Hills Chihuahua, Chapter 8, Chloe's Rescue, 1:03:56 to 1:06:04.
OPTION II: Describe the scene, and make application.
Lost in the desert of Northern Mexico, dangerous Mountain Lions surround Chloe and her friend Delgado, a German shepherd. When all seems lost, the pair is miraculously saved by an army of small dogs, a fearless band of Chihuahuas. As she speaks with Monte, the leader of the dogs, Chloe begins to discover more about her heritage. Instead of a worthless breed of lap dogs, Chloe learns Chihuahuas are a tiny, but mighty breed.
Monte explains that when a Chihuahua comes home, it is a cause for celebration."
Troubled, Chloe asks, "Even a Beverly Hills Chihuahua?" Monet chuckles, and says, "Of course! No matter where you come from, you are one of us, a tiny but mighty breed.
Looking around and at herself Chloe asks, "Mighty? But I'm just a lap dog." Surprised at her lack of understanding, Monte responds, "Lap Dog? No. Do not insult yourself. Do not insult the Chihuahua race. A gathering of small dogs nearby says in unison, "No mas." Puzzled, Chloe asks, "No Mas?"
Monte puffs his small chest and explains. "Si. It means no more. We Chihuahuas are not toys and fashion accessories." As he says this the nearby dogs in unison say, No Mas"
Monte continues, " We were not bred to wear silly hats and ride in purses." Again the dogs chant, "No mas!" Monte's speech builds to sound more confident. "We will no longer be spoken to with bay talk. We have been called Teacup and Tiny Toy for too long." His speech is punctuated by repeated chants of "No mas!" as he continues. " Names like FiFi, Froufrou, Pookey, Punkin, or Squirt. Yes we Chihuahuas shake but not for the amusement of humans. We shake because we know the power of our inner strength, our bark. Yes we are tiny, but we are Mighty!" Monte looks at Chloe, challenging her to move beyond her old way of thinking. "Join with us, Chloe. Embrace no mas, Find your bark!" Chloe questions, "My bark?" Monte responds, "Si. That which makes you mighty. That which makes you, you." Turning to the crowd Monte shouts, "We are Chihuahuas, hear us roar!" The roar of barking quickly drowns out everything else. Even Chloe adds her still small bark to the din. She has begun to uncover the identity that will help her overcome the challenges ahead.
-- Beverly Hills Chihuahua, Chapter 8, Chloe's Rescue, 1:03:56 to 1:06:04. Illustration by Jim L. Wilson and Jim Sandell
APPLICATION:
It is easy to take the easy road in life and fall victim to the excesses of materialism. When we do, we face a lukewarm existence at best. Challenges in life are put there to help us discover who we really as believers in Jesus. The Lord wants us to discover who we are, and what we were created for. There is a lot more to life than self-centered pursuits, when we let the Lord reveal His purpose and design in us.
1 Peter 2:9-10 (HCSB) But you are a chosen race, a royal priesthood, a holy nation, a people for His possession, so that you may proclaim the praises of the One who called you out of darkness into His marvelous light. Once you were not a people, but now you are God's people; you had not received mercy, but now you have received mercy. A Call to Good Works