Hope Strength Faith Bible Study Why I am...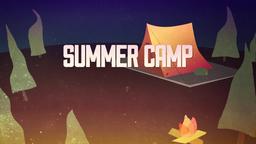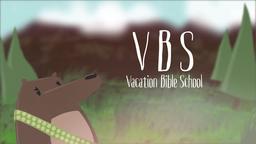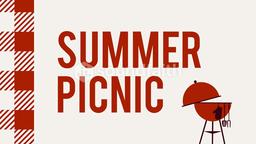 Hope Strength Faith
Bible Study
Why I am doing this 3 part study is to explain what to do when you feel like giving up, some positive things to bring you up when you are weak or feel weak, and when you want to be stronger. (not in the muscular way)
Now to first of talk about Hope.
1 Peter 1:20-21:" He indeed was foreordained before the foundation of the world, but was manifest in these last times for you who through Him believe in God, who raised Him from the dead and gave Him glory, so that your faith and hope are in God."
This passage explains why God sent Jesus and how we are saved which gives us and great hope. Foreordained means that God knew who the One who was going to be the redeemer of the world before it even needed to happen.
Psalm 33:18-22: "Behold, the eye of the Lord is on those who fear Him, on those who hope in His mercy, to deliver their soul from death, and to keep them alive in famine. Our soul waits for the Lord; He is our help and our shield. For Our heart shall rejoice in Him because we have trusted in His Holy Name. Let Your mercy, O Lord, be upon us, just as we hope in You."
So what this means is that God watches those who do His work and fear Him and those who have hope in His mercy because it is by His mercy that we may have salvation. Also having hope when times are tough that He may help us during those times. We wait for the Lord to come back, for He is our help and shield. We rejoice (praise) Him. We ask that His mercy shall be with us, just like how we hope in Him.
Psalm 42:5-6: Why are you cast down, O my soul? And why are you disquieted within Me? Hope in God, for I shall yet praise Him for the help of His countenance. O my God, my soul is cast down within me; Therefore I will remember You from the land of the Jordan, and from the heights of Hermon, from the Hill Mizar.
What this is saying is that when he says "Why are you cast down" is what he says to remind himself of that day when he meets God face to face and that in the end his hope will still be in the Lord. "The Land of Jordan" and "the Heights of Hermon" refer to the Promised Land, where the people where exiled.
Psalm 25:4-5: Show me Your ways, O Lord; teach me Your paths. Lead me in Your truth and teach me, for You are the God of my salvation; on You I wait all the day.
This is a psalm of David in which that David is asking the Lord to mold him to be more like Him.
Psalm 119:114: You are my hiding place and my shield; I hope in Your word.
This is pretty self explanatory, but I will explain it." You are my hiding place and my shield" is the psalmist telling God that that He is his protection. "I hope in Your word" is saying I believe in Your word.
Proverbs 24:14: So shall the knowledge of wisdom be to your soul; If you have found it, there is a prospect, and your hope will not be cut off.
Which is saying that wisdom and its pursuit is good for the soul and is pleasant. So if you find wisdom your hope will not be lost.
I may have miscounted so may be off by 1 or so but HOPE is mentioned in the Bible 41 different times.
Now move on to Strength.
Exodus 15:2: The Lord is my strength and song, and He has become my salvation; He is my God, and I will praise Him; My father's God and I will exalt Him.
What this means is God is all powerful (omnipotent) and He is the reason we have life. "He is my God I will praise Him" means that He is my Father and HE gave me life so the least I can do is give my life and worship Him.
2 Samuel 22:32-33: For who is God, except the Lord? And who is a rock, except our God? God is my strength and power, and He makes my way perfect.
What this basically means is that verse 32 is comparing the reality of our God to false idols and gods. Verse 33 is saying that God is the source of our power and strength and God sets us on the right path.
1 Chronicles 16:26-27: For all the gods of the peoples are idols, but the Lord made the Heavens. Honor and majesty are before Him; strength and gladness are in His place.
So what this is saying is that all these gods are supposed to be "real" but what have they done to prove they are true. God is the Real God and HAS DONE SOMETHING to prove that He is real. So we need to honor and give Him, His high authority and power and Happiness are in His place.
Turn to one of the most memorized verses, Philippians 4:13: I can do all things through Christ who strengthens me.
It is saying that you do not have enough strength by yourself but with Jesus all things are possible.
Yet again I might be 1 or 2 off but STRENGTH is mentioned in the Bible 45 different times.
Now talking about Faith the last part of this study.
Matthew 21:21-22: So Jesus answered and said to them, " Assuredly, I say to you, If you have faith and do not doubt, you will not only do what was done to the fig tree, but also if you say to this mountain,' Be removed and be casted into the sea', it will be done. And whatever things you ask in prayer, believing, you will receive."
So what this is saying is if you believe and do not doubt the power of God whatever you ask in prayer shall be given to you.
Romans 4:5: "But to him who does not work but believes on Him who justifies the ungodly, his faith is accounted for righteousness."
So what this is saying is let's say you don't have a job and you need some money, but you believe that God will take care of you, which this takes faith.
Romans 1:16: For I am not ashamed of the gospel of Christ for it is the power of God to salvation for everyone who believes, for the Jew first and also for the Greek.
This is saying that I am not afraid to tell people about Jesus for God gives salvation to all that have faith.
So this is the last passage of the study which I'll explain before it. You have heard about the story of Abraham and Sarah how they had trusted God for a kid even being about 100 years old. Might I say that takes someone who is on fire, Amen! We may say " Yeah, I'd believe God if I were in those shoes.", but my question to you is do you really believe that?
Romans 4:19-21: And not being weak in faith, he did not consider his own body, already dead (since he was about a hundred years old), and the deadness of Sarah's womb. He did not waver at the promise of God through unbelief, but was strengthened in faith, giving glory to God, and being fully convinced that what He had promised He was also able to perform.
Just to end this off FAITH is mentioned 107 different times in the Bible.
Well first off I pray this was great inspiration and I pray it helped you if you had been struggling with a problem. Second if you made it all the way to the end Praise God for your attention! and God Bless You! that goes for the ones that skipped too! =) THANKS!!!
Your Brother In Christ,
CARLIN